The Hazaribagh Wildlife Sanctuary is situated about 135 km from Ranchi in Hazaribagh. This wildlife sanctuary is set in an ecosystem very similar to Betla National Park of Palamu. The Hazaribagh Wildlife Sanctuary covers an area of 186 square km and situated at an altitude of 615 meters in the low hilly terrain. This sanctuary is the part of the Chotanagpur plateau and densely forested with grass meadows, undulating countryside, steep hills, dense tropical forests and deep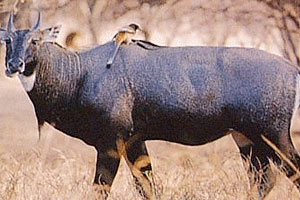 waterways. The sanctuary is surrounded by tribal habitation.
Wildlife Attractions in the Hazaribagh Wildlife Sanctuary
The Hazaribagh Wildlife Sanctuary has the largest number of sambars than any other wildlife sanctuary of comparable size. Some other animals in the sanctuary are nilgai, deer, chital, leopard, tiger, panther, sloth bear, wild boar, wild cat and bear. The population of the tigers is very less. According to 1991 Census, there were 14 tigers in the park. There are 10 watchtowers to view the wildlife in this sanctuary.

Best time to visit Hazaribagh Wildlife Sanctuary
The best season to visit the Hazaribagh Wildlife Sanctuary is from February to April and October to March. The climate in this region is tropical with hot summers and cold winters. During the summers, temperature is about 41 degree Celsius and in winters, the temperature remains at 7 degree Celsius. The tourists should carry light cotton clothes for the summers and light woolen for the winters. There are many watchtowers that provide perfect hideouts to see the wildlife in its true natural habitat.

How to reach Hazaribagh Wildlife Sanctuary
By Air:
The nearest airport to the Hazaribagh Wildlife Sanctuary is located at Ranchi, about 91 km away.

By Rail:
The nearest railway station is located at Koderma, which is about 59 km away, or alternately one can reach the park from the Hazaribagh Road railway station on the Howrah-Delhi Grand Chord line.

By Road:
Hazaribagh is connected by well-laid network of roads to Ranchi, Dhanbad, Gaya, Patna, Daltongunj and Calcutta via Asansol-Govindapur-Barhi. The Hazaribagh National Park is situated about 19 km from the Hazaribagh town.