Welcome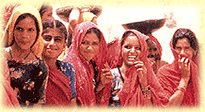 Rajasthan Tours - Most visited Destinations of India
Rajasthan is one of the most fascinating regions in India, with one of the oldest civilizations and extremely rich cultural heritage. The State of Rajasthan ........


North India Tours
The Northern part of India is full of diversities and wonders. North India has got its brilliant past and lively present in the form of forts, palaces and temples.....


East India Tours
East India comprises of 10 states mainly West Bengal, Sikkim, Orissa, Bihar and some of the North eastern Hill States. They all lie in the eastern part of India....


South India Tours
South India is made up of 4 states mainly Andhra Pradesh, Karnataka, Kerala and Tamil Nadu. South India is famous for its natural beauty and rich cultural....


Kerala Tours
Kerala, the god's own country is situated on the south western tip of India. Kerala is one of the famous tourist destination in Asia and offers everything to the tourists. Welcome.....


Gujarat Tours
Gujarat is one of the most diverse states in India. The state of Gujarat is known all over the world for its holy temples, historic capitals, wildlife sanctuaries, ......


Kashmir Tours
The Himalayan Valley of Kashmir is known all over the world for its beauty and charm. The Jammu and Kashmir state is a very large State & comprises of three distinct regions....


Himachal Pradesh Tours
Himachal Pradesh is situated in the heart of the western Himalayas. Shimla, a beautiful hill station is the state capital of the Himachal Pradesh is Shimla, largest city .....


Ladakh Tours
Ladakh is among the most beautiful places in the world which is situated at a height of 3513 meters above sea level. Ladakh is situated on the western end of end of the .....


NorthEast India Tour
The partition in 1947 was greatly responsible for the region's separation from India, but the tourism has been recently promoted in the north-eastern....


Sikkim Tours
Within its area East India encapsulates some of the most striking contrasts in the sub continent. Sikkim has so rich of flora, fauna and diverse population as no .....
Athreya Ayurvedic Resort Kottayam - Kerala
Information about Athreya Ayurvedic Resort
Athreya Ayurvedic Resort is located perfectly in the midst of green paddy fields and swaying palms in an ideal location surrounded by an ayurvedic garden and scenic backwaters. The resort is built with traditional wood put together in an ethnic framework which is not only unusual but a form of ancient style which is truly a feast for the eyes. Our welcome block at the entrance which houses the reception, Administration and all consultation matters is mainly constructed using wood in the olden style with single stone and wooden pillars along with a 'thulasi thara'. We offer our guests the privilege to relax in the visitors lounge and breathe in the naturally fresh air. Our guests are given the opportunity to have private consultations with our doctors with consultation rooms built for this very purpose. This is the setting where the ancient Indian curative science of Ayurveda is practiced with no compromise, where traditional herbs and oils are used to cleanse, detoxify and rejuvenate each and every guest. Athreya Resorts understands the importance of the need of the traveler to travel back in time yet retaining the modern touch of living.
Ayurveda at Athreya Ayurvedic Resort
Ayurveda, dating back 5000-10000 years is the oldest and most holistic medical system available on the planet today. The word Ayurveda comes from the Sanskrit, "Ayur" and "veda" which means the Science of life.

Athreya Ayurvedic resort is a unique Kerala ayurvedic retreat where one can experience the best of ancient Indian traditions – Ayurveda, Yoga, Meditation, Kalari– in an amazing location close to the banks of Kumarakom backwaters.One can experience,rejuvenate,heal, and transform his/her body and mind with Ayurveda (the science of Life) and Yoga (Harmony of Body-mind-soul).We offer personalized ayurvedic treatment,rejuvenation therapies,beauty care and methods to relieve the stress of modern hectic life.We are a premier centre for ayurveda yoga treatments.

Our treatments and therapies are a unique combination of ayurveda and yoga along with pranayama (breathing), meditation, marma, ayurvedic diet control. We offer Panchakarma, Detoxification,Rasayana rejuvenation,ayurvedic stress management and weight management,herbal beauty and skin care,yoga and meditation to yield the best physiological and psychological wellness.

Yoga is a unique way of life which has been evolved as a system to go beyond the personality and to achieve absolute freedom and liberation of the spirit from the matter.

Knowledge of Ayurveda enables one to understand how to create a balance of body, mind and consciousness according to one's own individual constitution and how to make lifestyle changes to bring about and maintain this balance.
Yoga at Athreya Ayurvedic Resort
Yoga is an ancient Indian practice that dates back to 2500 BC, possibly even earlier. Yoga, the science of man, based on ancient Indian wisdom and culture, is an art of living a healthy, balanced, peaceful and contented life. It is a scientific system designed to bring the practitioners health, happiness, and a greater sense of Self.
In Yoga, the body and mind are linked to create a state of internal peacefulness and integration. At the practical level, and included in the contemporary definitions of Yoga, are the actual physiological/mental techniques themselves. These techniques concentrate on posture and alignment, as well as create a higher consciousness. Yoga utilizes stretching postures, breathing, and meditation techniques to calm the emotional state and the mind, and tone the body.
At Athreya, you can practice yoga under the caring guidance of qualified doctors. As a part of treatment Yoga-Meditation course will be conducted depending upon the patient�s body conditions. The course of the treatment may vary according to the direction of the doctor.
Accommodation at Athreya Ayurvedic Resort
Athreya Resorts provides accommodation, which is inviting, clean and ethnic.
Facilities at Athreya Ayurvedic Resort
Ample facilities are available at this resort. Everything is carefully planned so that our guests will look forward to coming back for more of our specialized treatment.

Other facilities at our resort include:
WIFI - Internet cafe in the main building, (50mts range), Spacious, well furnished cottages-A/C and Non A/C,
Food prepared in-house as per doctors instructions. Safe deposit locker, Laundry facilities, Ample car parking, Library
Yoga & Meditation hall

On request We Arrange
Cultural Programmes, Visit to tea, Coffee, Cardamom & Rubber Estates, Visit to other interesting places around
How to reach at Athreya Ayurvedic Resort
The Athreya Ayurvedic Resort is located 5 Km away from Kottayam town towards Trivandrum in Kerala State, India.
To enable us to send you the rates of the Ayurveda packages of the above resort, we need to have the number of participants and the dates from you. (Query)