Welcome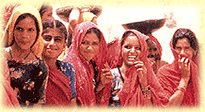 Rajasthan Tours - Most visited Destinations of India
Rajasthan is one of the most fascinating regions in India, with one of the oldest civilizations and extremely rich cultural heritage. The State of Rajasthan ........


North India Tours
The Northern part of India is full of diversities and wonders. North India has got its brilliant past and lively present in the form of forts, palaces and temples.....


East India Tours
East India comprises of 10 states mainly West Bengal, Sikkim, Orissa, Bihar and some of the North eastern Hill States. They all lie in the eastern part of India....


South India Tours
South India is made up of 4 states mainly Andhra Pradesh, Karnataka, Kerala and Tamil Nadu. South India is famous for its natural beauty and rich cultural....


Kerala Tours
Kerala, the god's own country is situated on the south western tip of India. Kerala is one of the famous tourist destination in Asia and offers everything to the tourists. Welcome.....


Gujarat Tours
Gujarat is one of the most diverse states in India. The state of Gujarat is known all over the world for its holy temples, historic capitals, wildlife sanctuaries, ......


Kashmir Tours
The Himalayan Valley of Kashmir is known all over the world for its beauty and charm. The Jammu and Kashmir state is a very large State & comprises of three distinct regions....


Himachal Pradesh Tours
Himachal Pradesh is situated in the heart of the western Himalayas. Shimla, a beautiful hill station is the state capital of the Himachal Pradesh is Shimla, largest city .....


Ladakh Tours
Ladakh is among the most beautiful places in the world which is situated at a height of 3513 meters above sea level. Ladakh is situated on the western end of end of the .....


NorthEast India Tour
The partition in 1947 was greatly responsible for the region's separation from India, but the tourism has been recently promoted in the north-eastern....


Sikkim Tours
Within its area East India encapsulates some of the most striking contrasts in the sub continent. Sikkim has so rich of flora, fauna and diverse population as no .....


Nepal Tours
Nepal, the only Hindu kingdom of the world is situated between Tibet and India. Kathmandu is the cultural and political centre of Nepal and is magnificent for its wealth of unique .....


Bhutan Tours
Bhutan is among the most beautiful places in the world with its neighbors India and China. Its official name, Druk Yul means "Land of Thunder Dragon", portrayed on the flag....


Tibet Tours
Tibet is a homeland of six million people. The significance of Tibet landscaping is not only the earth's highest mountains but also a vast arid Plateau and majestic river valleys....


Adventure Tours
The adventure tours are the best way to explore the unexplored regions in India. In these tours you will travel to the exotic mountain valleys, experience Rafting in the Rivers of India....


Bird Watching Tours
Bird Watching means the activity of observing birds in their natural habitat, where one can identify the birds and understand what they are doing....


Wild Life Tours
The wildlife sanctuaries enables one to view the most unique animals and birds existing in India and also have some close encounter with them. Ask us for your tailor made....


Safari Tours
Safaris are the ideal way of exploring the land of India. The safari tours will enable you to have a glimpse into the economic and social life of people. Ask us for your tailor made .....


Temple Tours
India as a confluence of different religions has always attracted pilgrims from all over the world. There are temples in every part of India. Get your individual tailor made...


Goa/Beaches Packages
Beaches in India provide the most tempting combination of sun, sand and sea that is too hard to resist for any beach lover and water sports lover. Goa, Kovalam, Diu offer ....


Learn Indian Languages
Indo Vacations has designed some exclusive language courses. Our array of language programmes include courses in Hindi, Bengali, Gujarati, Malayalam, Punjabi, ....


Indian Cookery
Indian Food has been rated by most of the cultures as one of the best food available. Especially for vegetarians the travel to India ....

Festivals
India is a land of diversities. The people of every ....
Devaaya Ayurveda Nature Cure Centre - Goa
Information about Devaaya Ayurveda & Nature Cure Centre
Devaaya Ayurveda and Nature Cure Centre has been set up by Victor M. Albuquerque, founder of the Alcon Victor Group in Goa.

This Accommodation in Goa is situated in Divar Island – just 10 kms from Panaji – (Goa's capital city), it is set on a lush five acre property amidst swaying palms. Devaaya consists of 60 luxurious rooms built in true Goan style cottages. The ambience, serenity with only the sound of the trees and the birds makes Devaaya a piece of paradise.

The Alcon Victor Group have pioneered a modern health delivery system in Goa by the setting up Goa's first 150 bedded Super Specialty Hospital (Apollo Victor).

Now with the establishment of Devaaya, the group provides genuine alternate Medical Health Care for treatment of various problems caused due to modern lifestyles.

Apollo Victor Hospital and Devaaya have promoted medical tourism to both domestic and international patients who have availed of treatments in Allopathy and now can experience Ayurveda and Naturopathy.

Ayurveda & Naturopathy or Nature Cure help you regain your health lost through years of neglect and artificial lifestyle. At Devaaya we hope to get you back on track. Ayurveda treatments help your body recover and rejuvenate, while Naturopathy is not just a treatment, but a way of life
Ayurveda & Yoga at Devaaya Ayurveda & Nature Cure Centre
"Good health is always your best asset".
Ayurveda literally means the science of life. Originally a Hindu medical system – holistic and complex, spiritual and philosophical. Ayurveda is a system of medicine which could heal with its natural remedies even the so called incurable diseases without any side effects.
Ayurveda is especially useful in ailments such as joint pains, Rheumatism, Arthritis, Diabetes, Spondilitis, Asthma, Neurological disorders, migraine and obesity. Only after examination of the patient by the physician, the actual diagnosis, prognosis and course of treatment are determined and patients advised accordingly.

Ayurveda offers a holistic solution for everything; from a healthy lifestyle, food habits and the art of positive living to treatment management and the cure of chronic ailments without any harmful side effects. The combination of Vedic philosophy and health practices form the basis of the activities offered at our Centre.

The Centre has extensive facilities for providing Ayurvedic Panchakarma & Wellness treatment programmes backed by a team of Ayurvedic doctors and male/female masseurs to provide the Ayurveda treatment.

Hygiene and high levels of guest satisfaction are the hallmark of the Ayurveda Centre.
Different courses of treatment are offered to healthy people for "Wellness" as well as patients with serious diseases such as heart ailments, arthritis, diabetes, asthma, paralysis, kidney disorders, obesity, spinal disorders, brain and nervous disorders and so on.

The residential programmes include Ayurvedic treatments & medicine, Yoga, Meditation & Orientation sessions.
Accommodation at Devaaya Ayurveda & Nature Cure Centre
"Devaaya" has 60 well appointed guest rooms & suites. The rooms have all modern facilities with baths (tubs or showers), luxurious furniture, 24 hours hot/cold water, TV, Air-conditioning and individual balconies overlooking the fields, gardens and the river.
Restaurant at Devaaya Ayurveda & Nature Cure Centre
It was preached by Hippocrates "Thy food thy medicine and thy medicine thy food" and rightly so. Diet is the single most important aspect of your Naturopathy treatment. A nutritious diet plays a major role by providing your body much needed nutrients and thereby recuperating organs. The science of Ayurveda too emphasizes on the importance of a proper diet to cure ailments.

Maintaining a proper diet can help in leading a healthy life with no supplemental medicine required. Majority of the total no. of diseases arise from faulty food habits. Food not cooked on a fire retains its enzymes, minerals and other nutrients and hence uncooked food is the best as it has the most nutritive value. To maintain a proper balance it is essential that 75% of our food intake should be uncooked and the remaining 25% of the cooked variety.
Even cooked food can be divided depending on the nutrition it provides, for eg. Unpolished cooked rice, whole wheat bread etc. The best methods of cooking are steaming, boiling and baking. Fried foods are avoided because they lose their nutritive value after being cooked at high temperatures. Also, uncooked food being more alkaline compared to cooked food reduces acidity and digestive problems.
Facilities at Devaaya Ayurveda & Nature Cure Centre
The Centre has extensive facilities for providing Ayurvedic Panchakarma & Wellness treatment & Naturopathy programmes backed by a team of Ayurvedic/Naturopathy doctors and male/female masseurs to provide the necessary treatment.

Besides these the Centre has facilities such as Jacuzzis / Steam rooms and Sauna besides the outdoor facilities – Swimming pool, Tennis, Basketball, Meditation, Yoga, Suryanamaskar, etc.

The Centre has a full-fledged Ayurveda Centre with well trained Ayurveda doctors and therapists. It has separate massage rooms for ladies and gents.

Devaaya Services listed below are available at no additional cost to the guests.

Newspapers in Rooms, Use of Fully Equippred Gymnasium and Outdoor Facilities, Swimming Pool,
Sauna/Steam and Jacuzzi (Ladies/Gents separate), 24 hrs. Doctor availability, Yoga / Pranayama / Asanas / Meditation etc., Food package at the time of discharge, Travel Desk, 24 hrs Security & Safety, Laughing Therapy, Cable Television with Satellite Channels
How to reach at Devaaya Ayurveda & Nature Cure Centre
The Devaaya Ayurveda & Nature Cure Centre
National highways NH 4A, NH 17 and NH 17A connect Goa to Major towns.
Local Transport: There is a good network of Internal bus services by private operators and K.T.C., Taxis, Rickshaws and Motorcycles are also available throughout Goa.

Distance from the airport: 35 Kms (1-hour drive)
Distance from Panjim: 10 Kms (20-min drive/ferry)
Devaaya - The Ayurveda Retreat - Ayurveda Treatments Offers & Prices
(

Tariff

in Euro)

Offer 1

Room Category
Single Occupancy Room With Diet
Therapy For One Person For 7 Days
Euro rate (for 7 Nights)
Superior Room
Offer 2

Room Category
Double Occupancy Room With Diet
Therapy For One Person For 7 Days
Euro rate (for 7 Nights)
Superior Room
Offer 3

Room Category
Double Occupancy Room With Diet
Therapy For Two people For 7 Days
Euro rate (for 7 Nights)
Superior Room
Room Upgrade Supplements:
1) Supplement for Villa room – € 20, 00 per night.
2) Supplement for Suite – € 36, 00 per night.
Services Included in Ayurveda Therapy Package:
Accommodation, Ayurvedic Treatments, Doctor's consultation, Therapies as per the plan, Yoga and Meditation Classes, Sauna / Steam Bath / Jacuzzi etc. Full Board Vegetarian Food, Airport Transfers & All taxes.

Amenities For Accompanying Guests Not Availing of Therapy Includes:
1) Full diet (vegetarian or Continental Food (vegetarian).
2) Swimming, Cycling, Village Treks and other recreational activities.
3) Complimentary use of Fitness Centre.
Additional costs (not included in price):
The Villa Room costs Euro 17 per night and Suite costs Euro 34 per night extra. We offer special discounts depending on bookings and season. We send you these offers on request.
To enable us to send you the rates of the Ayurveda packages of the above resort, we need to have the number of participants and the dates from you. (Query)