Welcome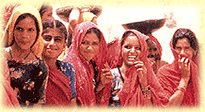 Rajasthan Tours - Most visited Destinations of India
Rajasthan is one of the most fascinating regions in India, with one of the oldest civilizations and extremely rich cultural heritage. The State of Rajasthan ........


North India Tours
The Northern part of India is full of diversities and wonders. North India has got its brilliant past and lively present in the form of forts, palaces and temples.....


East India Tours
East India comprises of 10 states mainly West Bengal, Sikkim, Orissa, Bihar and some of the North eastern Hill States. They all lie in the eastern part of India....


South India Tours
South India is made up of 4 states mainly Andhra Pradesh, Karnataka, Kerala and Tamil Nadu. South India is famous for its natural beauty and rich cultural....


Kerala Tours
Kerala, the god's own country is situated on the south western tip of India. Kerala is one of the famous tourist destination in Asia and offers everything to the tourists. Welcome.....


Gujarat Tours
Gujarat is one of the most diverse states in India. The state of Gujarat is known all over the world for its holy temples, historic capitals, wildlife sanctuaries, ......


Kashmir Tours
The Himalayan Valley of Kashmir is known all over the world for its beauty and charm. The Jammu and Kashmir state is a very large State & comprises of three distinct regions....


Himachal Pradesh Tours
Himachal Pradesh is situated in the heart of the western Himalayas. Shimla, a beautiful hill station is the state capital of the Himachal Pradesh is Shimla, largest city .....


Ladakh Tours
Ladakh is among the most beautiful places in the world which is situated at a height of 3513 meters above sea level. Ladakh is situated on .....


NorthEast India Tour
The partition in 1947 was greatly responsible for the region's separation from India, but the tourism has been recently ....

Dukes Forest Lodge Ponmudi - Trivandrum
Information about Dukes Forest Lodge
Perched on the edge of a 130 acre Rubber Plantation(Riverside Estate) fringing the Pepara wildlife sanctuary- which is a habitat to a wide variety of endangered flora and fauna in Southern Kerala, Duke's Forest Lodge is a perfect hideaway to delight in Mother Nature's bounty to "God's Own Country".
The lodging consists of ethnically designed well spaced out independent Pool-Villas with large sit-outs offering spectacular views of the virgin rainforests. The Villas built on pillars, are accessed by wel-lit landscaped and cobbed walkways dotted with banana plants in-between. The bedrooms are spacious with elelgantly furnished interiors and en-suit roomy bathrooms that are tastefully ordained with all mod cons.

The Resort
Is it a time in your life to relax? To get away from the hustle and bustle of everyday stress filled life, then come to Duke's. It will be a life changing experience for you.

We offer exquisite dinning facilities. Our villas provide the privacy, and comfort for a great holiday stay. Crystal clear swimming pool makes the perfect setting for a muscle relaxing acquatic manoeuver.

Its proximity to Ponmudi a famous hill-station paradise in Trivandrum with great scenic beauty makes it the ideal choice for a time of exploration and adventure.
Ayurveda & Yoga at Dukes Forest Lodge
Ayurveda is a perfect Science of health and longevity. This holistic science is the knowledge of complete balance of the body, mind and spirit, including the emotions and psychology, on all levels. We provide almost all ayurveda treatments. Here are some of the treatments available in Duke's Forest Lodge

General Massage, Rejuvenation Massage, Powder Massage, Kizhi, Thalam, Sirodhara, Njavarakizhi, Pizhichil


YOGA can be more accurately described by the Sanskrit word asana, which refers to the practice of physical postures.
Yoga is concerned with mental and spiritual well being than physical activity. Duke's forest lodge offers a serene environment for study and practice of Yoga.

Ayurveda treatment finds the root cause of a disease and give permanent relief. We are successfull in providing the true ancient system of treatment in all its purity.
Accommodation at Dukes Forest Lodge
Lodging with ethnically designed independent Pool-Villas with large sit-outs that offer spectacular rainforests view. The bedrooms are roomy with King Sized beds and are elegantly furnished with en-suit bathrooms. A spiral stairway from the spacious balcony leads down to a generous private pool complete with a Jacuzzi and roll-down bamboo blinds.
Restaurant at Dukes Forest Lodge
The stylishly appointed main restaurant is spacious and airy-overlooking the swimming pool and offering fantastic views all around. The Chef conjures up lip-smacking authentic dishes typical to Kerala as well as cuisines from around the world that would satiate the most discerning connoisseur.
Facilities at Dukes Forest Lodge
The King Sized Pool is advantageously located right on the brooks edge in a clearing that receives the maximum sunlight. There is a shallow enclosure for children and strategically positioned deckchairs that ensure an even suntan!

The Conference Hall is perfect for mixing business with leisure. It opens out to a well manicured lawn and faces the swimming pool. The veranda also doubles as a poolside dining area.

Events
Kerala is blessed with enormous art forms. The art forms conducted at Duke's are a real treat for its visitors. Some of the events are
How to reach at Dukes Forest Lodge
The Dukes Forest Lodge is just about 54 km from Airport and 51 km from Railway / Bus Station Trivandrum
To enable us to send you the rates of the Ayurveda packages of the above resort, we need to have the number of participants and the dates from you. (Query)