Welcome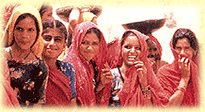 Rajasthan Tours - Most visited Destinations of India
Rajasthan is one of the most fascinating regions in India, with one of the oldest civilizations and extremely rich cultural heritage. The State of Rajasthan ........


North India Tours
The Northern part of India is full of diversities and wonders. North India has got its brilliant past and lively present in the form of forts, palaces and temples.....


East India Tours
East India comprises of 10 states mainly West Bengal, Sikkim, Orissa, Bihar and some of the North eastern Hill States. They all lie in the eastern part of India....


South India Tours
South India is made up of 4 states mainly Andhra Pradesh, Karnataka, Kerala and Tamil Nadu. South India is famous for its natural beauty and rich cultural....


Kerala Tours
Kerala, the god's own country is situated on the south western tip of India. Kerala is one of the famous tourist destination in Asia and offers everything to the tourists. Welcome.....


Gujarat Tours
Gujarat is one of the most diverse states in India. The state of Gujarat is known all over the world for its holy temples, historic capitals, wildlife sanctuaries, ......


Kashmir Tours
The Himalayan Valley of Kashmir is known all over the world for its beauty and charm. The Jammu and Kashmir state is a very large State & comprises of three distinct regions....


Himachal Pradesh Tours
Himachal Pradesh is situated in the heart of the western Himalayas. Shimla, a beautiful hill station is the state capital of the Himachal Pradesh is Shimla, largest city .....


Ladakh Tours
Ladakh is among the most beautiful places in the world which is situated at a height of 3513 meters above sea level. Ladakh is situated on the western end of end of the .....


NorthEast India Tour
The partition in 1947 was greatly responsible for the region's separation from India, but the tourism has been recently promoted in the north-eastern....


Sikkim Tours
Within its area East India encapsulates some of the most striking contrasts in the sub continent. Sikkim has so rich of flora, fauna and diverse population as no .....


Nepal Tours
Nepal, the only Hindu kingdom of the world is situated between Tibet and India. Kathmandu is the cultural and political centre of Nepal and is magnificent for its wealth of unique .....


Bhutan Tours
Bhutan is among the most beautiful places in the world with its neighbors India and China. Its official name, Druk Yul means "Land of Thunder Dragon", portrayed on the flag....


Tibet Tours
Tibet is a homeland of six million people. The significance of Tibet landscaping is not only the earth's highest mountains but also a vast arid Plateau and majestic river valleys....


Adventure Tours
The adventure tours are the best way to explore the unexplored regions in India. In these tours you will travel to the exotic mountain valleys, experience Rafting in the Rivers of India....


Bird Watching Tours
Bird Watching means the activity of observing birds in their natural habitat, where one can identify the birds and understand what they are doing....


Wild Life Tours
The wildlife sanctuaries enables one to view the most unique animals and birds existing in India and also have some close encounter with them...


Safari Tours
Safaris are the ideal way of exploring the land of India. The safari tours will enable you to have a glimpse .....
Erandia Marari Beach Resort - Kerela
Information about Erandia Marari Beach Resort
Erandia Marari Ayurveda Beach Resort is situated in Kerala, South India, this resort lies directly on Marari Beach, it is one of the most attractive beaches in whole of India.

Upon arrival, just relax and enjoy the chance to switch off and experience a new environment and revive inner serenity and tranquility. Ayurveda treatment is done in beautiful surroundings of the resort. 13 large Deluxe rooms of the resort assure a truly reliable Ayurveda treatment which is specially designed to fulfill your individual and specific needs.

Barefoot Resort - Erandia Marari Beach Resort is a barefoot resort. Any guest, who feels like taking off his or her shoes for the whole stay, is invited to do so. Walking in the sand barefoot leads to an amazing, relaxing and easy holiday feeling. And this is a perfect contribution to self-knowledge and the ability to benefit most from the unique experience of Ayurveda therapy.
Marari Beach
Marari Beach is one of the most beautiful and pristine coastal areas of India. Palmtrees bend over a long stretch of fine, light sand. At this place it is clear why Kerala means "land of the coconuts". Namaste at Marari Beach! Occasionally, colourful local houses peek through the band of palm trees.

The apparently invites long walks amidst nothing but nature, meeting fishermen with their long, traditional wooden boats. One village combines with another, streets are enclosed with banana-sellers and spice stalls and coconut mats with drying fish.

Children are playing happily and women in colourful saris elegantly balance large baskets on their heads. Sometimes on this way dogs, Cows, cats, chicken, and sometimes even an elephant are part of the everyday road traffic.
Location
Erandia Marari Ayurveda Beach Resort is situated on Marari Beach in the southern Indian state of Kerala directly facing the sea. It is located nearby the town of Alleppey, known as the "Venice of India". Alleppey is a very famous starting point for houseboat cruises through the prominent backwaters of Kerala. Discovering the extreme waterways and shimmering lakes on a houseboat ranks among the highlights of a Kerala trip. Small villages are found amidst this tropical water scenery where cashew nuts are loaded onto wooden barges and women hang their colourful saris to dry. From Marari Beach the city of Kochi is only one hour drive. Some of the inland trips which are worth to do are to visit tea highlands of Munnar or the Periyar national park with its tigers and elephants. Both the places are about four hour drive from Marari Beach.

Kerala, the southernmost state of India is called "god's own country". It is a very interesting place to visit. Kerala was honoured by the National Geographic Traveller Magazine, Kerela is among the ten most attractive natural paradises on earth according to National Geographic Traveller Magazine. 30 million Hindus, Christians and Moslems live serenely side by side with each other.
Accommodation at Erandia Marari Beach Resort
There are 13 spacious rooms in the Erandia Marari Beach Resort. These rooms are located in five bungalows, each with two rooms and one bungalow with three rooms. All the rooms of the resort are positioned directly on the beach and have an wide roofed terrace with a living space which can be enclosed completely, if preferred. The rooms of the resort form a wonderful fusion of western minimalism and traditional Indian architecture. The central 24 square meter room with sliding glass doors can be opened to the sea view, so that the seating area of the terrace connects and becomes part of the living area. This flexibility originates from the unique, specially designed and constructed Erandia doors, which are one of the prominent characteristics of Erandia Marari Ayurveda Beach Resort. These mobile louvered teak doors enable the Ayurveda client to design his living space depending on desire and mood. The sleeping and living area can be enclosed or opened up to a generously-sized terrace with sea view. Offer complete privacy with the outside world Erandia Marari accommodation offers space for meditation. Therefore, no TV, radio or wireless can be found here in the rooms. The front area of the bathroom is roofed-over and opens on to the shower area. Guests can shower under the stars, enclosed by plants and experience the feeling of being at one with nature. This is all part of the medicinal concept of the Erandia Marari Ayurveda Beach Resort.Climate control is there in the rooms. The air circulation system avoids the requirement for an air conditioner thus valuing the principles of Ayurveda, which question the use of air conditioning as being injurious.
Restaurant at Erandia Marari Beach Resort
Beach Restaurant of the resort is very traditional and is in Indian style. The roof of the resort is thatched with elephant grass, which was made by local artisans. To spend time in this restaurant and this environment is a very wonderful and memorable experience. Comfortable and convenient beach chairs and the tables on the sandy beach with the view out to sea lead to the feeling of happiness. Guests will be served menus on their own choices each of which is prepared by the Ayurveda Chef de Cuisine with the assistance of the doctors. Proper and Correct Ayurveda diet is an essential ingredient for the success of the course of treatment.
Ayurveda
The Indian Ayurvedic medicine is over 3000 years old. It has a very holistic approach, it aims aims to balance body, mind and soul in order to maintain good health. There are three bio energies, called doshas according to Ayurveda which govern different forces in the human body: Vata, Kapha and Pitta. Ayurveda aims to balance those tri (three) doshas affecting the trinity of body, mind and spirit. Ayurvedic treatment includes , yoga, meditation, oil baths, massage and a perfect diet which is suitable for individual.

Regardless of the length of your stay, ayurvedic treatments are divided into three stages that build upon each other: In the beginning the activation of metabolism, followed by the stage of purification and detoxification and completed with regenerative days. Last stage in the ayurvedic treatment activates the immune system and thus supports the body for the time after. Many Ayurveda fans report long-lasting positive effects after their treatment.
Ayurveda Ashram
In the Ayurveda Ashram of the resort different facilities are available such as treatment rooms, doctors and rest area. Ayurveda Ashram was built from natural materials and is designed in a traditional way.

Ayurveda doctors: Dr. Shreedevi and Dr. Molly look after the Ayurveda Ashram. Both physicians come from families with a long tradition of Ayurveda. The experience and dedication of our doctors is the basis for intensive individual therapy of our guests. The therapy programme is planned according to a detailed anamnesis and may be redefined through daily medical care.

In the Erandia Marari Ayurveda Beach Resort all components– treatments, medicines and food – are catered to individual needs. These comprise all the meals and medicines, which are prepared particularly for each guest. Each Ayurveda stay with us begins with a long discussion between the doctor and guest. Personal circumstances, lifestyle, habits and health problems and issues are concerned in a relaxed atmosphere in terms of holistic approach of Ayurveda.

After the initial examination is over the doctor designs an individual therapy programme for the guest to remove toxins from the body, improve the immune system and cure various health issues. In this programme daily Ayurvedic treatments are offered and also a personal and special diet is offered. Each guest will also receive a massage oils and herbal medicine made especially for him.

Experienced therapists are trained by our Erandia doctors. They spoil our guests with massage and other Ayurvedic treatments, always in close collaboration with the doctors. After the daily treatments our guests take rest in the regeneration zone of the Ayurveda Ashram. Healing herbal wraps may also be applied as per the need and requirements of guests.
Treatments at Erandia Marari Beach Resort
Ayurveda is a more than 3000 year old holistic natural medicine that originated in India. Ayurvedic Principle is based on the assumption that the human body is linked with three different levels: physical, mental and spiritual. To maintain this harmony practitioners use Ayurveda. According to Ayurvedic principle an imbalance of body and mind is the cause of disease.

Our experienced Ayurvedic doctors are trying to recognize early signs and symptoms in order to prevent illnesses arising at all. We offer a range of therapies to diverse existing illnesses. Treatments in Ayurveda Beach Resort Erandia Marari are based on the four principles: Shodan (detoxification), Shaman (compensation), Rasayana (renewal) and Satvajaya (mental health).

In Erandia Marari Resort different types of treatments are offered such as:
1) Slimming programme/weight reduction
2) Rejuvenation/Antiaging
3) Back trouble treatments
4) Migraine treatments
5) Panchakarma/Detox
6) Burnout and stress treatments
7) Arthritis and arthrosis treatments

Ayurvedic treatment comprises internal and external elements (medicine and massage respectively) and are based on the belief that honing, cleansing, and balance are necessary to attain Prakruthi - the state of good health. The longer the stay, the more effective the treatment.

After an initial examination by our Ayurvedic doctors, your Ayurveda package and individual treatments will be tailored individually to your needs. If you need any further information you are most welcome to contact our doctors prior to your Ayurveda treatment.
Medicine
Ayurvedic medicine is a very important factor and an important contribution to restoring and maintaining health is the ayurvedic medicine. It puts you in a very effective manner, the life energy in flow and allows the body to find its own individual harmony.

Natural ingredients which are used in our medicine comprise the following: plants, fruit, vegetables, spices and herbs, which have the benefit that no side effects have been observed. The various compounds have both a healing and preventive result.

A large part of the Medicines which are used at Erandia Marari Ayurveda Beach Resort are prepared personally and with very much care by our experienced team. The main focus lies in the quality and purity of the raw materials as well as in the exact formulation. It goes without saying that ingredients acquired somewhere else also meet our exacting standards.
Yoga and Meditation
We combine authentic and thus holistic Ayurveda yoga and meditation, because these Indian practices complement each other perfectly to balance body, mind and soul. While Ayurveda is primarily focused on physical balance, the focus is on yoga and meditation on the intellectual and spiritual well-being. Our meditation and Yoga instructors offers daily lessons for beginners and advanced classes, which guests can enjoy under the palm-fringed roof of beachside platform.
How to reach at Erandia Marari Beach Resort
The nearest international airport to the Erandia Marari Ayurveda Beach Resort is Kochi in the South Indian state of Kerala. Upon arrival at the airport you are welcomed by our driver. Drive to the hotel takes between one or two hours depending on the traffic.
Ayurveda treatments Tariff (Per Day) in Euro at Erandia Marari Beach Resort

Season A

Season B

Season C

Room Category

Double Room

Single Room

Room Category

Double Room

Single Room

Room Category

Double Room

Single Room

Deluxe
€ 255
€ 355
Deluxe
€ 235
€ 330
Deluxe
€ 190
€ 260
Superior
€ 275
€ 390
Superior
€ 260
€ 370
Superior
€ 200
€ 280
Seasons:
Season A: Dec. 15, 2017 – Jan. 15, 2018
Season B: Sept. 1 – Dec. 14, 2017 and Jan. 16, 2018 – April 30, 2018
Season C: May 2017

Note: In June-August the plant remains closed.

Services (included in price):
Accommodation, Ayurvedic Treatments, daily consultation of the doctor, Medicine during the stay, Yoga and Meditation, Vegetarian Food, Drinking Water, Tea, Juice & all taxes.

Note: The above mentioned prices are based on per person per day. The longer the stay, the more effective the treatments to achieve the desired results.
To enable us to send you the rates of the Ayurveda packages of the above resort, we need to have the number of participants and the dates from you. (Query)