Welcome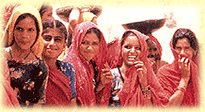 Rajasthan Tours - Most visited Destinations of India
Rajasthan is one of the most fascinating regions in India, with one of the oldest civilizations and extremely rich cultural heritage. The State of Rajasthan ........


North India Tours
The Northern part of India is full of diversities and wonders. North India has got its brilliant past and lively present in the form of forts, palaces and temples.....


East India Tours
East India comprises of 10 states mainly West Bengal, Sikkim, Orissa, Bihar and some of the North eastern Hill States. They all lie in the eastern part of India....


South India Tours
South India is made up of 4 states mainly Andhra Pradesh, Karnataka, Kerala and Tamil Nadu. South India is famous for its natural beauty and rich cultural....


Kerala Tours
Kerala, the god's own country is situated on the south western tip of India. Kerala is one of the famous tourist destination in Asia and offers everything to the tourists. Welcome.....


Gujarat Tours
Gujarat is one of the most diverse states in India. The state of Gujarat is known all over the world for its holy temples, historic capitals, wildlife sanctuaries, ......


Kashmir Tours
The Himalayan Valley of Kashmir is known all over the world for its beauty and charm. The Jammu and Kashmir state is a very large State & comprises of three distinct regions....


Himachal Pradesh Tours
Himachal Pradesh is situated in the heart of the western Himalayas. Shimla, a beautiful hill station is the state capital of the Himachal Pradesh is Shimla, largest city .....


Ladakh Tours
Ladakh is among the most beautiful places in the world which is situated at a height of 3513 meters above sea level. Ladakh is situated on the western end of end of the .....


NorthEast India Tour
The partition in 1947 was greatly responsible for the region's separation from ....


Sikkim Tours
Within its area East India encapsulates some of the most striking....
Harivihar Ayurvedic Heritage Home - Calicut
Information about Harivihar Ayurvedic Heritage Home
Harivihar or Abode of the Divine is where you can pause, reflect and restore the harmony and balance of your inner rhythms.

Situated in Calicut, part of the historic Malabar province, the gateway through which Europe, led by Vasco Da Gamma, entered the fabled Indies – Harivihar offers its guests the unparalleled experience of living in a heritage homestead surrounded by a verdant and serene landscape.

Embodying the best in traditional Kerala architecture, this ancestral home of the Kadathanadu Royal family presents an ambience like no other and welcome guests with an embrace of genuine warmth.

At Harivihar, you can enjoy the priceless benefits of Ayurveda – the science of pristine living as prescribed by Mother Nature and perfected by ancient gurus. The fact that as a homestead it has received the prestigious Green Leaf accreditation – the highest honor from the Government of Kerala for authentic Ayurveda – makes Harivihar very unique.
Ayurveda at Harivihar Ayurvedic Heritage Home
Harivihar has been awarded the prestigious Green leaf accredition by the Kerala Tourism department. It is the only homestead in Kerala in its class to have been awarded this honour.The guest can have the exclusive privacy of a homestead and at the same time enjoy the priceless benefits of authentic ayurvedic treatments.

Harmony, Balance, Integrity, Simplicity, Well-being…..These are concepts fundamental to the system of Ayurveda. Ayurveda, which means 'Knowledge of the life forces', is universal or valid even today as it was 5000 years ago, maybe even more so. The present state of the world, that is of aggression, dominance, competition, war and destruction is the manifestation of the world-view which is not in tune with the processes of nature. Hence out of tune with the philosophy of Ayurveda, this predisposes the body, which is a part and product of nature to various illnesses. There is a great need for us to re-establish that tuning or communication with the life forces or processes of nature and with our own body. Your body should not be taken for granted….

Ayurvedic treatment is broadly of two types, Pancha Karmam and Shamanam Panchakarmam, or Shodhanam, is a five-step purification treatment for the body through Vamanam (emesis), Virechanam (purgation), Basti (enema), Nasyam (nasal medication) and Raktha Moksha (blood letting). Shamanam is a treatment that purges the disease and it's symptoms through Kshut (fasting), Trit Nigraham (restriction of fluids), Vyayamam (exercise), Atapaseva (sun rays), Maruta Seva (breeze of air), along with herbal medicines.
Yoga at Harivihar Ayurvedic Heritage Home
Yoga is a life of self-discipline based on the tenets of simple living and high thinking. Regular practice of yoga will help to attain happiness and inner peace of mind.

Yoga is a complete life. It is a method which overhauls all aspects of the human personality. Yoga does not require a turning away from life. It demands transformation and spiritualisation of life. Yoga is primarily a way of life ,it is not a creed. The practice of Yoga is not opposed to any religion. It is purely spiritual and universal and does not contradict any ones sincere faith. It is an aid to the practice of the basic spiritual truth in all religions
Restaurant at Harivihar Ayurvedic Heritage Home
Harivihar is committed to ayurveda wellness and hence the cuisine is in tune with the ayurveda philosophy.
The emphasis is on vegetarian food and we do not serve eggs, fish or meat. Likewise alcoholic beverages are avoided .Harivihar offers well crafted menus which borrows heavily from the local cuisine ,but with influences from various other states of India as well as the West. The cuisine is delicately spiced and flavoured and at the same time nourishing and light. Guests have the opportunity to interact with our cook in her kitchen and learn from her the secret of her cooking!

A sample menu would be as follows.
Breakfast
Fresh fruit juices
Dosa, Idli, sambar, chutney
Ela ada
Coffee/tea/spice tea
Lunch

Traditional sadya with several dishes served along with rice on a plantain leaf

Dinner
Drum stick leaves in coconut milk soup
Stir fried vegetables//baby corn and mushroom salad
Noolputtu and vegetable stew
Kesari
Fresh fruits
Facilities at Harivihar Ayurvedic Heritage Home
Ayurvedic treatments and rejuvenative massages.
Yoga training-by the Yogacharya from Sivananda yogasram.
Kerala cookery demonstrations and classes.
Inhouse cultural progammes -arranged on request depending on availibility of artists.
Take a splash in the traditional bathing pond at Harivihar.
Visit to Common wealth trust loom-a heritage working loom where guests can get a first hand experience of the working of an old textile loom.(4 kilometres)
Visit to Beypore Uru Yard-famous for its wooden ship manufacture ,Beypore attracts quite a few guests each year.(10 kilometres).
Visit to astrologer - visit an astrologer at his house and discuss your future with him. You should know the time and place of your birth for calculating your astrological predictions.
Visit Sweet meat street ,teeming with small shops selling literally everything from bangles to brass lamps.(4kilometres).
Visit Kappad beach-the site where Vascodegama first landed in India, Kappad is a lovely unspoilt beach where one can also see the real life of the fishing community. (13KM).
Visit Chemanchery back waters-The back waters of Malabar are equally beautiful but less touristy compared to the ones in South Kerala.Chemanchery is a sleepy little hamlet 18 kilometres north of Calicut where one can see the village life and take a canoe ride with the locals.
Visit Mishkal mosque-an old historical mosque located in the city(5 km).
Visit a local cultural programme -the hosts would be glad to take you to the many cultural programmes that are part and parcel of the cultural life of Calicut.
Visit a temple festival-There are scores of small temples in the city precincts and the hosts could organise visits to most of these festivals.Festival time is from November-March.
Visit a Kalari school-Kalari is a highly evolved traditional art of self defence prevelent in North Kerala.There are a number of Kalaris in Calicut which train children in this art.Classes are held in the early morning hours.
Visit Spice market- The Spice Bazar at Calicut is the oldest in Kerala where in the olden days the Chinese followed by the Arabs and the Europeans came to trade for the legendary spices of Malabar.(5km).
How to reach at Harivihar Ayurvedic Heritage Home
The Harivihar Ayurvedic Heritage Home is just about 30 kms from calicut, travel time 40 minutes.
To enable us to send you the rates of the Ayurveda packages of the above resort, we need to have the number of participants and the dates from you. (Query)