Welcome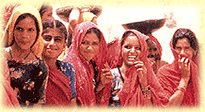 Rajasthan Tours - Most visited Destinations of India
Rajasthan is one of the most fascinating regions in India, with one of the oldest civilizations and extremely rich cultural heritage. The State of Rajasthan ........


North India Tours
The Northern part of India is full of diversities and wonders. North India has got its brilliant past and lively present in the form of forts, palaces and temples.....


East India Tours
East India comprises of 10 states mainly West Bengal, Sikkim, Orissa, Bihar and some of the North eastern Hill States. They all lie in the eastern part of India....


South India Tours
South India is made up of 4 states mainly Andhra Pradesh, Karnataka, Kerala and Tamil Nadu. South India is famous for its natural beauty and rich cultural....


Kerala Tours
Kerala, the god's own country is situated on the south western tip of India. Kerala is one of the famous tourist destination in Asia and offers everything to the tourists. Welcome.....


Gujarat Tours
Gujarat is one of the most diverse states in India. The state of Gujarat is known all over the world for its holy temples, historic capitals, wildlife sanctuaries, ......


Kashmir Tours
The Himalayan Valley of Kashmir is known all over the world for its beauty and charm. The Jammu and Kashmir state is a very large State & comprises of three distinct regions....


Himachal Pradesh Tours
Himachal Pradesh is situated in the heart of the western Himalayas. Shimla, a beautiful hill station is the state capital of the Himachal Pradesh is Shimla, largest city .....


Ladakh Tours
Ladakh is among the most beautiful places in the world which is situated at a height of 3513 meters above sea level. Ladakh is situated on the western end of end of the .....


NorthEast India Tour
The partition in 1947 was greatly responsible for the region's separation from India, but the tourism has been recently promoted in the north-eastern....


Sikkim Tours
Within its area East India encapsulates some of the most striking contrasts in the sub continent. Sikkim has so rich of flora, fauna and diverse population as no .....


Nepal Tours
Nepal, the only Hindu kingdom of the world is situated between Tibet and India. Kathmandu is the cultural and political centre of Nepal and is magnificent for its wealth of unique .....


Bhutan Tours
Bhutan is among the most beautiful places in the world with its neighbors India and China. Its official name, Druk Yul means "Land of Thunder Dragon", portrayed on the flag....


Tibet Tours
Tibet is a homeland of six million people. The significance of Tibet landscaping is not only the earth's highest mountains but also a vast arid Plateau and majestic river valleys....


Adventure Tours
The adventure tours are the best way to explore the unexplored regions in India. In these tours you will travel to the exotic mountain valleys, experience Rafting in the Rivers of India....


Bird Watching Tours
Bird Watching means the activity of observing birds in their natural habitat, where one can identify the birds and understand what they are doing....


Wild Life Tours
The wildlife sanctuaries enables one to view the most unique animals and birds existing in India and also have some close encounter with them. Ask us for your tailor made....


Safari Tours
Safaris are the ideal way of exploring the land of India. The safari tours will enable you to have a glimpse into the economic and social life of people. Ask us for your tailor made .....

Kadappuram Beach Resort - Kadappuram
Information about Kadappuram Beach Resort
Kadappuram Beach Resort is an eco friendly environment in a virgin golden sand beach in Trichur. Kadappuram Beach is just 225 meters away, and separated from the hillock on which the resort is perched, by a picturesque canal. The wide and long golden sand beach is only two hundred meters from the cottages in the same compound. The beach is clean and long. Deep sea fishing, beach Volleyball or badminton are the added attractions of beach life. The concept of this resort is to enjoy the village life and beach life of Kerala.
Accommodation at Kadappuram Beach Resort
Kadappuram Beach Resort is an eco friendly environment in a virgin golden sand beach in Trichur. 19 Double rooms in 10 cottages spread over 7 acres of Coconut plantation at the beach. The cottages made with locally available materials and built in traditional style are naturally cool. Each room is provided with a large double bed, bathroom with W/C, shower, Refrigerator, Hot and cold running water, Cable TV.

Restaurant at Kadappuram Beach Resort
Restaurant serve homely cooked pure Kerala vegetarian and non-vegetarian dishes, minimizing the influence of other parts of the world. Food is cooked and served in Kerala traditional style or buffet. Varieties of dishes available as spicy, non-spicy, vegetarian, non-vegetarian etc; also choice of different varieties of fruits. Special care is taken to minimize the repetition of same variety, tea/ coffee and snacks are served in the restaurant at any time of the day without any extra cost.

Ayurveda, the science of life, Pancha Karma (Rejuventaion treatment)
Developed by Indian sages, is embedded with culture of India. In Ayurveda, health, beauty and healing rely on freeing the body ..

This is a combination of different type of treatments for about 2 hours in a day. Types of treatment varies from person to person
Facilities at Kadappuram Beach Resort
A world of comfort, caring service and world-class facilities like Swimming Pool, Multi-Cuisine Restaurant, Ayurvedic Rejuvenation Centre, Money Changing Facilities, Safe Deposit Locker, Laundry Service, Live-Traditional performing arts of Kerala – on request, Sight-seeing trips and so much more…..
To enable us to send you the rates of the Ayurveda packages of the above resort, we need to have the number of participants and the dates from you. (Query)