Welcome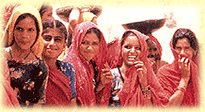 Rajasthan Tours - Most visited Destinations of India
Rajasthan is one of the most fascinating regions in India, with one of the oldest civilizations and extremely rich cultural heritage. The State of Rajasthan ........


North India Tours
The Northern part of India is full of diversities and wonders. North India has got its brilliant past and lively present in the form of forts, palaces and temples.....


East India Tours
East India comprises of 10 states mainly West Bengal, Sikkim, Orissa, Bihar and some of the North eastern Hill States. They all lie in the eastern part of India....


South India Tours
South India is made up of 4 states mainly Andhra Pradesh, Karnataka, Kerala and Tamil Nadu. South India is famous for its natural beauty and rich cultural....


Kerala Tours
Kerala, the god's own country is situated on the south western tip of India. Kerala is one of the famous tourist destination in Asia and offers everything to the tourists. Welcome.....


Gujarat Tours
Gujarat is one of the most diverse states in India. The state of Gujarat is known all over the world for its holy temples, historic capitals, wildlife sanctuaries, ......


Kashmir Tours
The Himalayan Valley of Kashmir is known all over the world for its beauty and charm. The Jammu and Kashmir state is a very large State & comprises of three distinct regions....


Himachal Pradesh Tours
Himachal Pradesh is situated in the heart of the western Himalayas. Shimla, a beautiful hill station is the state capital of the Himachal Pradesh is Shimla, largest city .....


Ladakh Tours
Ladakh is among the most beautiful places in the world which is situated at a height of 3513 meters above sea level. Ladakh is situated on the western end of end of the .....


NorthEast India Tour
The partition in 1947 was greatly responsible for the region's separation from India, but the tourism has been recently promoted in the north-eastern....


Sikkim Tours
Within its area East India encapsulates some of the most striking contrasts in the sub continent. Sikkim has so rich of flora, fauna and diverse population as no .....


Nepal Tours
Nepal, the only Hindu kingdom of the world is situated between Tibet and India. Kathmandu is the cultural and political centre of Nepal and is magnificent for its wealth of unique .....


Bhutan Tours
Bhutan is among the most beautiful places in the world with its neighbors India and China. Its official name, Druk Yul means "Land of Thunder Dragon", portrayed on the flag....


Tibet Tours
Tibet is a homeland of six million people. The significance of Tibet landscaping is not only the earth's highest mountains but also a vast arid Plateau and majestic river valleys....


Adventure Tours
The adventure tours are the best way to explore the unexplored regions in India. In these tours you will travel to the exotic mountain valleys, experience Rafting in the Rivers of India....
Neeleshwar Hermitage - Kerala
Information about Neeleshwar Hermitage
A hidden tropical destination in northern Kerala beside the Arabian Sea, Neeleshwar Hermitage is one of India's finest gems.

Neeleshwar radiates tranquility. Away from the main tourist trail, this is Kerala at it's most organic. The Hermitage has captured the essence of authentic India: her friendliness, hospitality & philosophy. There is a real sense of entering a utopia detached from the pressures of everyday living - it is the ideal environment for relaxation to take place.

Fantastic spa facilities offering authentic Ayurvedic treatments, a huge infinity pool, tailor-made cuisine - every opportunity is taken to enhance your stay.

Surrounded by a firmament of coconut trees and lulled by the constant background soundtrack of the ocean, The Hermitage offers an overall ambience that never fails to bestow relaxation.
Ayurveda, Spa & Yoga at Neeleshwar Hermitage
uring your stay with us, we aim to nourish your body, mind and soul through authentic and delicious food, the charm of our staff and the Ayurvedic practices for which Kerala is renowned - massage, meditation and yoga.

At Neeleshwar we practise genuine Ayurvedic treatments in the traditional way, in collaboration with the Sahayadri Foundation, one of the few 100% organic herbal medicine manufacturers in India. We take great care to ensure that all the preparations we use are completely natural and organically produced, and are sourced in a way that does not impact negatively on the environment. To do this we employ disadvantaged tribal groups in the Sahayadri mountains in Kerala, guaranteeing them stable employment, fair wages and social improvements. We operate from a menu of twenty Ayurvedic treatments, both general and localised.

Priya Spa
The Priya Ayurvedic Spa has five spacious treatment rooms ranged around a central courtyard garden. The building has been designed along traditional lines with beautifully proportioned ceilings and elegantly carved pillars. The whole place is airy and well ventilated, with a wonderful calming atmosphere in which treatments are practised in an unhurried and quiet way. We ensure that all the preparations we use are 100% natural, organically produced and sourced in a way that does not impact negatively on the environment.

Yoga
Yoga is an indispensable aid to good health and our yoga programme at the Hermitage is under the tutelage of Shri Anil Kumar.

Meditation
Two types of meditation courses are available. Prana Energising Technique is taught by Anil Kumar throughout the year in 1,2, and 3 day courses. Transcendental Meditation (TM) is taught by our cultural director Alistair Shearer (when he is at the hotel) in 4, 5, and 6 days courses.
Accommodation at Neeleshwar Hermitage
Modelled on traditional fishermen's huts, each of our 18 detached cottages offer privacy, comfort and individuality. Our hermitage offers Twin Garden View, Twin Sea View and Single Cottages each with its own unique character and refinement.

Each cottage is positioned to give occupants a sense of supreme privacy. Cottages are light and airy, with teak floors, high ceiling and generous proportions and embellished with locally handmade furniture and both antique and contemporary works of art from Kerala, and stereo system (ipod). Four garden-view cottages with exactly the same facilities as the sea view ones, these provide beautiful views over the fertile gardens.

These cottages can be used by families or parties who would like to be together.

The buildings are constructed in the local laterite and thatch, with carved and dressed woodwork fashioned in traditional style by local craftsmen so skilled that their usual work is building and restoring temples. These craftsmen have also produced our handmade furniture.
Restaurant at Neeleshwar Hermitage
Sit and see the early morning dolphins, watch the birds over the small lagoon, be lulled by the sound of the waves or spend the evening under the brilliant canopy of stars.

Authentic, Delicious & Nutritional
We believe that good food makes a good life and given Kerala's history and cultural diversity, are able to draw on an extraordinarily varied cuisine, incorporating Indian, Middle-Eastern and European flavours.

Annapurna
The Annapurna restaurant, dedicated to the Goddess of Nourishment, is the centre of the site. Annapurna specialises in authentic, predominantly vegetarian food not usually seen in hotels. Our cooking skills are honed by ayurvedic teaching on the importance of attending to the appearance, balance, flavour, enjoyment and nutritional effects of any dish.


Meenakshi
We also have a beachside restaurant, the Meenakshi, named after another local goddess. Here you can enjoy superb fresh fish caught by the local long boats that go out each morning, as well as breakfast, healthy lunchtime salads and delicious light meals.
Facilities at Neeleshwar Hermitage
With just 18 Cottages, we capitalise on our boutique size with all guests addressed by name and other bespoke touches extending throughout a stay that is nourished by the quiet attention that is inherent in Kerala culture.

From the signature coconut drink that greets your arrival to the smiling faces genuinely sorry to see you leave, everything here is carefully and subtly designed around your personal needs. Our staff are attentive, yet always discrete and sensitive.
How to reach at Neeleshwar Hermitage
Northern Kerala, traditionally known as Malabar, is a jewel awaiting discovery. Empty beaches fringed by coconut plantations, uncrowded inland waterways and lush hillside spice gardens are features of an undisturbed rhythm of life set against the immensity of the ocean. An oasis of calm, The Hermitage is only two hours from Mangalore international airport and directly linked with the rest of the state by air, road and train.
To enable us to send you the rates of the Ayurveda packages of the above resort, we need to have the number of participants and the dates from you. (Query)