Welcome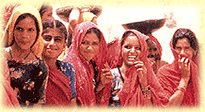 Rajasthan Tours - Most visited Destinations of India
Rajasthan is one of the most fascinating regions in India, with one of the oldest civilizations and extremely rich cultural heritage. The State of Rajasthan ........


North India Tours
The Northern part of India is full of diversities and wonders. North India has got its brilliant past and lively present in the form of forts, palaces and temples.....


East India Tours
East India comprises of 10 states mainly West Bengal, Sikkim, Orissa, Bihar and some of the North eastern Hill States. They all lie in the eastern part of India....


South India Tours
South India is made up of 4 states mainly Andhra Pradesh, Karnataka, Kerala and Tamil Nadu. South India is famous for its natural beauty and rich cultural....


Kerala Tours
Kerala, the god's own country is situated on the south western tip of India. Kerala is one of the famous tourist destination in Asia and offers everything to the tourists. Welcome.....


Gujarat Tours
Gujarat is one of the most diverse states in India. The state of Gujarat is known all over the world for its holy temples, historic capitals, wildlife sanctuaries, ......


Kashmir Tours
The Himalayan Valley of Kashmir is known all over the world for its beauty and charm. The Jammu and Kashmir state is a very large State & comprises of three distinct regions....


Himachal Pradesh Tours
Himachal Pradesh is situated in the heart of the western Himalayas. Shimla, a beautiful hill station is the state capital of the Himachal Pradesh is Shimla, largest city .....


Ladakh Tours
Ladakh is among the most beautiful places in the world which is situated at a height of 3513 meters above sea level. Ladakh is situated on the western end of end of the .....


NorthEast India Tour
The partition in 1947 was greatly responsible for the regionís separation from India, but the tourism has been recently promoted in the north-eastern....


Sikkim Tours
Within its area East India encapsulates some of the most striking contrasts in the sub continent. Sikkim has so rich of flora, fauna and diverse population as no .....


Nepal Tours
Nepal, the only Hindu kingdom of the world is situated between Tibet and India. Kathmandu is the cultural and political centre of Nepal and is magnificent for its wealth of unique .....


Bhutan Tours
Bhutan is among the most beautiful places in the world with its neighbors India and China. Its official name, Druk Yul means "Land of Thunder Dragon", portrayed on the flag....


Tibet Tours
Tibet is a homeland of six million people. The significance of Tibet landscaping is not only the earth's highest mountains but also a vast arid Plateau and majestic river valleys....


Adventure Tours
The adventure tours are the best way to explore the unexplored regions in India. In these tours you will travel to the exotic mountain valleys, experience Rafting in the Rivers of India....


Bird Watching Tours
Bird Watching means the activity of observing birds in their natural habitat, where one can identify the birds and understand what they are doing....


Wild Life Tours
The wildlife sanctuaries enables one to view the most unique animals and birds existing in India and also have some close encounter with them. Ask us for your tailor made....


Safari Tours
Safaris are the ideal way of exploring the land of India. The safari tours will enable you to have a glimpse into the economic and social life of people. Ask us for your tailor made .....


Temple Tours
India as a confluence of different religions has always attracted pilgrims from all over the world. There are temples in every part of India. Get your individual tailor made...


Goa/Beaches Packages
Beaches in India provide the most tempting combination of sun, sand and sea that is too hard to resist for any beach lover and water sports lover. Goa, Kovalam, Diu offer ....


Learn Indian Languages
Indo Vacations has designed some exclusive language courses. Our array of language programmes include courses in Hindi, Bengali, Gujarati, Malayalam, Punjabi, ....


Indian Cookery
Indian Food has been rated by most of the cultures as one of the best food available. Especially for vegetarians the travel to India is half worth to enjoy the India food ....


Golf Tour
Golf had already been played in India for 59 years before the first major course was opened in the USA in 1888. By the end of the 19th century India already had a dozen ....


Group Departures
On this page you can make a request to join group tour by entering your name for the desired date for the below mentioned specific group. Please fill up all the required....


Special Tours
Indo Vacations is specialized in organizing special interest tours all over India, Nepal and Bhutan. These tours can be an alternative than the classical .....


Train Tours
The most pleasant mode of traveling in India is by train. The journey by train is like a adventure for the tourists which provides a memorable experience. During.....


Hotels
"Indo Vacations" as Tour Operators and Travel Agent is not only specialized in organizing tours throughout the India but also offer hotel booking services......


Car Rental
We at Indo Vacations organize the kind of car that you wish and give guarantee for experienced drivers and reliable arrangements for the start and end of....

Orange County Coorg - Karnataka
Information about Orange County
When you step into the portals of Orange County, Coorg, you leave one world behind, and step seamlessly into another: the bygone era of the Gentleman Planter, ensconced in the cocooned comforts of a lush plantation paradise, perfumed with the subtly intoxicating aroma of coffee and spice.

Bordered by the legendary river Cauvery, and surrounded by virginal forests, this 300 acre working plantation resort perched at a height of 800m, gives you the most luxurious introduction yet, into the deepest secrets of this mystic mountain. Come, allow the spirit of the land to infuse your very being, and coax you gently on a personal voyage of discovery.

A thing of beauty, shrouded in the mists of time and legend, Coorg is a land that fascinates and provokes strong emotions. Desirable yet elusive, it has stoked the passions and curiosity of philosophers, poets and kings: it has warmly welcomed guests, and handily repelled invaders with equal aplomb. The handsome and hardy Coorgs, with their unique socio-cultural habits are as renowned hosts as they are warriors. Donít be surprised if you find yourself listening to tales of the land over a convivial cup of coffee with someone youíve just met, in one of the sprawling plantation homesteads that dot these picture postcard hills.
Ayurveda & Yoga at Orange County
Ayurveda, India's traditional system of medicinal healing has been practiced for more than 5,000 years. Ayurveda is a Sanskrit word that, literally translated, means 'science of life', and is the world's oldest recorded system of healthcare.

At the heart of Ayurveda lies the fundamental truth that everything exists in relation to something else and not in isolation.

Its remedies are based on the view that the elements, forces and principles that comprise all of nature, are also seen in human beings. In Ayurveda, the mind (or consciousness) and the body (or physical mass) not only influence each other, but, they are each other. Together they form the 'mind-body'. The universal consciousness is an intelligent, aware ocean of energy that gives rise to the physical world we perceive through our five senses. Ayurvedic philosophy and practices link us to every aspect of ourselves and remind us that we are in union with every aspect of nature, each other, and the entire universe. Ayurveda offers natural herbal remedies, which counteract imbalances in the body and can successfully treat most health problems. A wide variety of healing techniques are used from medication, to massage, yoga, cleansing and detoxification. It also offers counseling for a range of conditions, advocates meditation and has recommendations for harmonious living and good relationships.

Experience rebirth at the Vaidyasala, our ayurvedic spa that harnesses the ancient secrets of the world's oldest healing system, to rejuvenate, regenerate and revitalize you. With expert masseurs and masseuses to infuse your body with new vigour. And experienced physicians to prescribe a customized regimen to suit your constitution. With herbal baths, delicious natural diets, oil treatments, age retardation therapies...all amidst a soothing, tranquil natural environment that promotes wellness of body, mind and spirit.
Accommodation at Orange County
Coffee, Spice, and Plantation life. What better way to truly enjoy the 'Orange County Experience' than by letting oneself go in the sinfully luxurious Plantation Style Cottages and Kodava styled Private Pool Villas spread in delightful clusters around the 300 acre working estate.
While the cottages offer you a glimpse into the privileged life of the gentleman planter, the private pool villas are inspired by ethnic Kodava architecture and offer the ultimate in luxurious seclusion.

Whichever category of accommodation you choose, you can rest assured that no expense nor effort has been spared to provide the finest lodging experience in the world.

Considering the vast amounts of energy required, we have not provided for heated pools or jacuzzis at the resort. Thank you for helping us meet our Responsible Tourism objective of keeping our ecological footprints small.
Restaurant at Orange County
Soul food finds body and spirit to seduce your palate in three awesome temples to the culinary arts.
For starters, we discover the way to a man's heart is through the portals of the generously stocked Granary, an indulgent ode to the good life as lived by the gentleman planters of a bygone era. Thrift and moderation are words conspicuous by their absence and this restaurant is all about abundance, be it the gourmet continental spread or the Indian repast, with a strong Kodava flavor finding expression in the signature Pandi Curry (spiced curried pork) and other gems from the ethnic melting pot.

The Peppercorn, a speciality restaurant, pays homage to the humble Kebabs and Grills, and serves up unlimited platters of their finest specimens in a serene setting overlooking the private lake.

Fine dining for vegetarians comes of age in the Plantain Leaf, which is set amidst verdant coffee and spice plantations and serves an array of North and South Indian vegetarian delicacies.
Facilities at Orange County
Orange County, Coorg, comes equipped with an array of facilities designed to help you forget the world youíve left behind. From out of the world dining destinations, to a large communal pool and an exclusive infinity pool, to a romantic coffee lounge and library, and an esoteric Ayurvedic Spa, Orange County offers the kind of facilities and services that make this destination a journey in itself.

Experience rebirth at the Vaidyasala, our Ayurvedic Spa that harnesses the age old secrets of the world's oldest healing system, to rejuvenate, regenerate and revitalize you.

A large, child safe, communal swimming pool to splash around in with the entire family and an exclusive infinity pool for couples to contemplate timelessness.

Our Coffee Lounge on stilts, overlooking lush paddy fields and the coffee and spice plantation, is one of the delicious ironies of a holiday here.

Soul food finds body and spirit to seduce your palate in three awesome temples to the culinary arts.
How to reach at Orange County
The Orange County Coorg is just about Surrounded by the river Cauvery and the Dubare-Wildlife Reserve in the southern Indian state of Karnataka.
To enable us to send you the rates of the Ayurveda packages of the above resort, we need to have the number of participants and the dates from you. (Query)