Welcome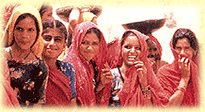 Rajasthan Tours - Most visited Destinations of India
Rajasthan is one of the most fascinating regions in India, with one of the oldest civilizations and extremely rich cultural heritage. The State of Rajasthan ........


North India Tours
The Northern part of India is full of diversities and wonders. North India has got its brilliant past and lively present in the form of forts, palaces and temples.....


East India Tours
East India comprises of 10 states mainly West Bengal, Sikkim, Orissa, Bihar and some of the North eastern Hill States. They all lie in the eastern part of India....


South India Tours
South India is made up of 4 states mainly Andhra Pradesh, Karnataka, Kerala and Tamil Nadu. South India is famous for its natural beauty and rich cultural....


Kerala Tours
Kerala, the god's own country is situated on the south western tip of India. Kerala is one of the famous tourist destination in Asia and offers everything to the tourists. Welcome.....


Gujarat Tours
Gujarat is one of the most diverse states in India. The state of Gujarat is known all over the world for its holy temples, historic capitals, wildlife sanctuaries, ......


Kashmir Tours
The Himalayan Valley of Kashmir is known all over the world for its beauty and charm. The Jammu and Kashmir state is a very large State & comprises of three distinct regions....


Himachal Pradesh Tours
Himachal Pradesh is situated in the heart of the western Himalayas. Shimla, a beautiful hill station is the state capital of the Himachal Pradesh is Shimla, largest city .....


Ladakh Tours
Ladakh is among the most beautiful places in the world which is situated at a height of 3513 meters above sea level. Ladakh is situated on the western end of end of the .....


NorthEast India Tour
The partition in 1947 was greatly responsible for the region's separation from India, but the tourism has been recently promoted in the north-eastern....


Sikkim Tours
Within its area East India encapsulates some of the most striking contrasts in the sub continent. Sikkim has so rich of flora, fauna and diverse population as no .....


Nepal Tours
Nepal, the only Hindu kingdom of the world is situated between Tibet and India. Kathmandu is the cultural and political centre of Nepal and is magnificent for its wealth of unique .....
Rajah Healthy Acres - Kerala
Information about Rajah Healthy Acres
Rajah Healthy Acres is an Ayurvedic hospital with facilities of a resort, situated in the countryside of Kerala, India, on a vast hilly terrain. The hospital offers treatment for various illnesses as well as rejuvenation therapy for healthy people wanting to cleanse and refresh their body and mind.

Resident doctors and cordial and friendly staff makes the guest feel at home and comfortable. Ayurvedic treatments respond well when the patient is relaxed and happy. Giving primary importance to this fact, the various cottages for stay were constructed with focus on providing a quiet and peaceful atmosphere for the guests. Thick greenery surrounds the cottages giving excellent views from each cottage.

Rajah Healthy Acres is also licensed to manufacture several medicines including herbal powders and pastes.
Accommodation at Rajah Healthy Acres
Rajah Healthy Acres offers different types of Cottages, Suites and rooms for your stay.

Boorjapathiram: A 1500 square feet cottage, with air-conditioned, bedroom and guest bedroom.
The facilities in the cottage include a living room with telephone, a verandah, treatment rooms and a driver's room.

Neem: A 1350 square feet cottage, with an air-conditioned bedroom with herbal wood paneling and a guest bedroom.
The facilities in the cottage include a living room with telephone, a verandah, treatment room and a kitchenette.

Hut: A 900 square feet cottage paneled with Vetriver, with a bath attached air-conditioned bedroom.
The facilities in the cottage include a living room with TV and telephone, a verandah, treatment room with an attached bathroom and a kitchenette.

Nalukettu: A complex housing the doctors consultancy, a conference room and the center's offices has suites on each floor.
Each suite has two bath attached bedrooms and area for treatment and veranda.

Bamboo Hut: A 700 square feet cottage. The cottage has a bath attached air-conditioned bedroom.
The facilities in the cottage include telephone, sitout and TV. The bathroom has an open roof and there is a treatment area next to the bathroom.

Thulassi: An 800 square feet cottage, with a bath attached air-conditioned or non air-conditioned bedroom.
The facilities in the cottage include a bed room, living room with telephone, a verandah and so on.

Ashoka: Single bedroom with attached bathroom. Treatment room is not attached.

Thushara: Single room. Bathroom, treatment room, TV & phone are not attached & are common.
Ayurveda at Rajah Healthy Acres
Ayurveda is a simple, practical science of life, the principles and practices of which evolved through many centuries. Ayurvedic science is based on eternal wisdom of people who acquired the knowledge from experience and meditation. Ayurvedic system is applicable universally to all those seeking harmony and peace. The Classical Ayurvedic texts discuss all forms of science like biology, toxicology and subjects like philosophy and theology.

Ayurveda has its own views about principles and philosophy of life. Ayurvedic system describes man as a universe within himself which is a child of the cosmic forces. His existence is inextricably intertwined to the total cosmic manifestation. The entire universe, as well as the body is made up of five basic elements. These elements are Earth, Water, Fire, Air and Space.

The word Ayurveda is composed of two sanskrit terms - Ayu meaning life and Veda meaning knowledge. Therefore Ayurveda means the knowledge of life or science of life. It is defined as the science, through which one can obtain knowledge about the useful and harmful ways of life, happy and miserable types of life, conditions that lead to the above types of life, as well as, the very nature of life.

Ayurveda, the ancient traditional method of treatment involving combinations of herbal medicines, physical massages and various other forms of therapy, offers excellent remedies for many illnesses.

Rajah Healthy Acres uses these methods of Ayurveda to treat ailments like Anxiety, Arthralgia, Asthma, Back pain, Diabetes, Disc Prolapse, Diseases of the eye, Dislocation, Dystonia, Hemiplegia, Hypertension, Impotence, Infertility, Miscarriage, Motor Neurone Disease, Multiple Sclerosis, Obesity, Peptic Ulcer, Peripheral Neuritis, Psoriasis and other skin diseases, Rheumatic Joint pains, Rheumatoid Arthritis etc.

Apart from treatment for these diseases Rajah Healthy Acres also offers therapy that rejuvenate the body and mind from the ills arising out of the frictions of everyday life.
Facilities at Rajah Healthy Acres
Rajah Healthy acres is an Ayurvedic health center in a lush country side - quiet and serene with facilities set in a 180 acre spread of thick greenery. Here, you can opt for different traditional treatments of Ayurveda in the snug comforts of modern facilities. A centrally located health center, well equipped with complete Ayurvedic health care system, run by experienced physicians will provide the healing touch.

A gymnasium, indoor and outdoor games, a medicated pool, a small library furnished with books on a variety of topics and vast extracts of winding ways for long peaceful walks. Trips are also arranged to local tourist spots.

A bit of Indian culture depicted in the form of traditional arts like Ottamthullal, Bharathanatyam and Kuchipudi will be arranged for you if you prefer.

For patients, the doctor will decide a diet plan according to the person's disease, bodily requirements and the season. All cottages are provided with kitchenettes if you prefer to cook your own food.

Currently broadband Internet is available at Rajah Healthy Acres through the machines of the centre. RHA is considering providing Internet through Wi-Fi so that the guests can access the Internet through their own computers.
How to reach Rajah Healthy Acres
Rajah Healtthy Acres is located the nearest airports to the center are the Cochin, Calicut and Coimbatore airports. If the guests prefer we can arrange transportation from & to any of these airports or the Shornur, Pattambi, Kuttipuram and Trichur railway stations.
To enable us to send you the rates of the Ayurveda packages of the above resort, we need to have the number of participants and the dates from you. (Query)