Welcome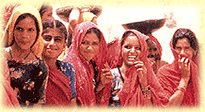 Rajasthan Tours - Most visited Destinations of India
Rajasthan is one of the most fascinating regions in India, with one of the oldest civilizations and extremely rich cultural heritage. The State of Rajasthan ........


North India Tours
The Northern part of India is full of diversities and wonders. North India has got its brilliant past and lively present in the form of forts, palaces and temples.....


East India Tours
East India comprises of 10 states mainly West Bengal, Sikkim, Orissa, Bihar and some of the North eastern Hill States. They all lie in the eastern part of India....


South India Tours
South India is made up of 4 states mainly Andhra Pradesh, Karnataka, Kerala and Tamil Nadu. South India is famous for its natural beauty and rich cultural....


Kerala Tours
Kerala, the god's own country is situated on the south western tip of India. Kerala is one of the famous tourist destination in Asia and offers everything to the tourists. Welcome.....


Gujarat Tours
Gujarat is one of the most diverse states in India. The state of Gujarat is known all over the world for its holy temples, historic capitals, wildlife sanctuaries, ......


Kashmir Tours
The Himalayan Valley of Kashmir is known all over the world for its beauty and charm. The Jammu and Kashmir state is a very large State & comprises of three distinct regions....


Himachal Pradesh Tours
Himachal Pradesh is situated in the heart of the western Himalayas. Shimla, a beautiful hill station is the state capital of the Himachal Pradesh is Shimla, largest city .....


Ladakh Tours
Ladakh is among the most beautiful places in the world which is situated at a height of 3513 meters above sea level. Ladakh is situated on the western end of end of the .....


NorthEast India Tour
The partition in 1947 was greatly responsible for the regionís separation from India, but the tourism has been recently promoted in the north-eastern....


Sikkim Tours
Within its area East India encapsulates some of the most striking contrasts in the sub continent. Sikkim has so rich of flora, fauna and diverse population as no .....


Nepal Tours
Nepal, the only Hindu kingdom of the world is situated between Tibet and India. Kathmandu is the cultural and political centre of Nepal and is magnificent for its wealth of unique .....


Bhutan Tours
Bhutan is among the most beautiful places in the world with its neighbors India and China. Its official name, Druk Yul means "Land of Thunder Dragon", portrayed on the flag....


Tibet Tours
Tibet is a homeland of six million people. The significance of Tibet landscaping is not only the earth's highest mountains but also a vast arid Plateau and majestic river valleys....


Adventure Tours
The adventure tours are the best way to explore the unexplored regions in India. In these tours you will travel to the exotic mountain valleys, experience Rafting in the Rivers of India....


Bird Watching Tours
Bird Watching means the activity of observing birds in their natural habitat, where one can identify the birds and understand what they are doing....


Wild Life Tours
The wildlife sanctuaries enables one to view the most unique animals and birds existing in India and also have some close encounter with them. Ask us for your tailor made....


Safari Tours
Safaris are the ideal way of exploring the land of India. The safari tours will enable you to have a glimpse into the economic and social life of people. Ask us for your tailor made .....


Temple Tours
India as a confluence of different religions has always attracted pilgrims from all over the world. There are temples in every part of India. Get your individual tailor made...


Goa/Beaches Packages
Beaches in India provide the most tempting combination of sun, sand and sea that is too hard to resist for any beach lover and water sports lover. Goa, Kovalam, Diu offer ....


Learn Indian Languages
Indo Vacations has designed some exclusive language courses. Our array of language programmes include courses in Hindi, Bengali, Gujarati, Malayalam, Punjabi, ....


Indian Cookery
Indian Food has been rated by most of the cultures as one of the best food ....


Golf Tour
Golf had already been played in India for 59 years before the first major course ....
Soma Kerala Palace - Cochin
Information about Soma Kerala Palace
What makes Soma Kerala Palace different from other holiday resorts is its ancient architecture which is recreated using master pieces, about 250 years old, disbanded from their actual site. Classical art forms such as Koodiyattom, Thulall and Padayani, performed by veterans of the art, form a part of the Kalaa Sandhya (Cultural Evening) which was once a means of entertainment for the royalty.

The backdrop of the lilting backwaters and the swaying palms makes the setting picture perfect. It is one place where you will find all your worries ebbing away and your spirits elevating. So take a break from the monotony of daily life to experience Kerala the way it is.

The Soma Group was born in 1985 with their first venture, Somatheeram Ayurveda Resort, which was the first of its kind in the world. Located in Trivandrum, Kerala, 9 km south of the famous Kovalam Beach, the resort is a Classified Heritage and Green Leaf Classified Ayurveda Resort.

The Group expanded under the excellent stewardship of Mr. Baby Mathew, Managing Director and Architect of Somatheeram Ayurveda Resort. Mr. Baby Mathew who has been promoting Ayurveda and Tourism both at the national and international level, has played a significant role in making Ayurveda popular in Europe.
Ayurveda, Spa & Yoga at Soma Kerala Palace
The history of Ayurveda can be dated back to the Vedic ages. It was Charaka and Susrutha who played a major role in evolving Ayurveda into a predominant treatment therapy. The manuscripts Charaka Samhita, Susrutha Samhita and Ashtanga Hridaya (A concise version of Charaka and Susrutha Samhita) which speak about various natural healing remedies are believed to be over 1,200 years old.

The power of Ayurveda lies in its ability to remove toxins from the body. Ayurvedic treatments of Kerala like Uzhichil, Pizhichil, Dhaara, Njavarakkizhi, Thalapothichil and Ilakizhi can effectively cure a number of skin diseases, neuro-muscular disorders, gynecological and respiratory problems to name a few.

Generally, a person undergoing Ayurvedic treatments is advised to practice Yoga and Meditation since it helps isolate the mind from all thoughts, worries and anxieties. Ayurveda and Yoga are sister sciences. While Ayurveda deals chiefly with the health of the body and mind, Yoga deals with spiritual health.

At Soma Kerala Palace, these treatments and Yoga sessions are conducted under the supervision of experts. These treatments not only cure your physical illnesses but also give you a sense of well being. Avail services of our Ayurveda spa to invigorate your mind, body and soul.
Accommodation at Soma Kerala Palace
The architecture at Soma Kerala Palace is a blend of several remarkable structures that belong to a long-gone epoch. It is for this reason, that each of our rooms rather, royal chambers, have an old-world aura.

Sreedhari: Sreedhari was an Ayurveda Shala (Hospital) built in 1890, functioning in Pala, Kottayam. The structure was carefully disbanded and became a part of Soma Kerala Palace in the year 2003.

Kozhanal Maalika: Kozhanal Maalika (Palace) belonged to the Kozhanal Family who were Kshatriyas (The Royal Warriors). The palace which was originally built at Idakkoli Village, 40 kms from Vaikkom, became a part of Soma Kerala Palace in 2002.

Chempulayil: A building by the banks of the Meenachil River near Pala, Chempulayil was built in 1890. The ground floor was used as a shop where tobacco and other natural products were stored and sold, while the first floor housed various offices. This structure which became a part of our resort in 2004,

Neythallor Mathom: An ancient Tharavadu (The residence of upper caste Malayalees), Neythallor Mathom was built according to the Ettukettu architecture. The specialty of this architecture is that it has two courtyards inside the dwelling which ensure thorough air passage.

Nalekkatt: Built in the early 1800ís, Nalekkatt House was owned by Suryanarayana Pillai, who assisted the Travancore King in the administration of the state.

Kayyalakkakam: Kayyalakkam, a manor done completely in wood was built around 250 years ago. It originally belonged to the Poothet Family but was later on sold to the Kayyalakkakam Family.

Vattakkunnel: Situated in the Pala marketplace, Vattakkunnel was constructed in 1875. It was here that the farmers brought their produce of chukku (dried ginger) and elakkaya (cardamom) to be bartered for salt and tobacco.

Mannur: A farmerís house originally built in Bharananganam, Mannur was located 55 kms away from Soma Kerala Palace. The house was built in 1850 and belonged to a rich family called Kallunthalakkal, who were basically farmers.

V.Tís House: The V.Tís House was originally built at Pala town in 1890. The house was constructed by V.T.Thomas, an entrepreneur who built it to store and sell natural goods that were brought from the forest.
Restaurant at Soma Kerala Palace
That the cuisine of Kerala is all about spices, coconuts and sea foods, is a misconception. There is a lot more to it apart from the flavours lent by the spices and coconuts. The difference in the way it is prepared and served is what makes the food of Kerala, a gourmetís delight.

At Soma Kerala Palace, we bring alive some old forgotten recipes of Kerala that were known for their delicious flavours and nutritive value. One fine example being Panankanji, a dish prepared with the processed trunk of palm trees. The restaurant also serves multi cuisine, sea food favourites and Ayurveda Vegetarian. The Ayurveda menu includes a variety of salads, juices, sprouts and greens.

The sea food fare is an exciting one with Kerala specialties like Karimeen Pollichathu- a tangy dish made by frying marinated Pearl Spot fish covered in banana leaves, Njandu Curry (Crab Curry), Prawn Masala, Kappa and Meen Curry (cooked tapioca and fish curry), Kerala Fish Curry and the likes. Our chefs prepare for you fresh catches from the lake, according to your tastes. You can even watch your meal being cooked while the chef is at it.

The food made in earthen pots and large brass vessels, gives the food a special essence which gets better when served on plantain leaves. The ambience of our elegant restaurant further adds to your dining experience.
Facilities at Soma Kerala Palace
We at Soma Kerala Palace have a host of facilities to make your stay with us pleasant. We take care of every need of yours letting you enjoy your holiday to the maximum. Stretch out on a hammock with a nice book; take a stroll in the gardens of the resort or simply laze around; we see to everything else.

Ayurveda Hospital
The Ayurveda Hospital at Soma Kerala Palace has a number of treatments and wellness packages that will leave you relaxed and rejuvenated.

Boating
A boating trip on the pristine Vembanad Lake that surrounds Soma Kerala Palace gives a glimpse of the harmonious ecosystem around.

Swimming Pool
A swim in the cool waters of our swimming pool, from where you can get a splendid view of the lake, is the perfect spot to relax.

Other Amenities
We have a doctor-on-call, local tourist guides, laundry service, airport transfer, Yoga & Meditation, Internet Cafť, Telephone & Fax, Mail & Message handling, Tailoring Shop, Gift/Antique Shop, Souvenir Counter, Safe Locker, Cloak Room, Currency Exchange, Tour & Travel Assistance, Car Parking facility, 24 Hours Room Service, Indoor Games, Boating etc.
How to reach at Soma Kerala Palace
The resort set on an island on the Vembanad Lake, Chempu, Cochin, Kerala, is at a distance of 4 kms from Vaikkom town. Our special boat service brings our guests from the mainland to the resort.

The resort is at a distance of 56 kms from the Cochin International Airport and about 150 kms away from the Trivandrum International Airport.
Ayurveda Panchkarma and Rasayana treatments at Soma Kerela Palace: Offer 1



Rejuvenation Therapy / Body Purification Therapy


(Tariff in Euro)

Room Category
7 Nights
14 Nights
Single
Double
Single
Double
Maharaja Suite
Yuvaraja Suite
Palace Room
Room Category
7 Nights
14 Nights
Single
Double
Single
Double
Maharaja Suite
Yuvaraja Suite
Palace Room
Room Category
7 Nights
14 Nights
Single
Double
Single
Double
Maharaja Suite
Yuvaraja Suite
Palace Room
Offer 2
Slimming Programme
(Tariff in Euro)

Room Category
21 Nights
28 Nights
Single
Double
Single
Double
Maharaja Suite
Yuvaraja Suite
Palace Room
Room Category
21 Nights
28 Nights
Single
Double
Single
Double
Maharaja Suite
Yuvaraja Suite
Palace Room
Room Category
21 Nights
28 Nights
Single
Double
Single
Double
Maharaja Suite
Yuvaraja Suite
Palace Room
Offer 3
Stress Management Programme (Body, Mind and Soul)


(

Tariff

in Euro)

Room Category
14 Nights
14 Nights
14 Nights
Single
Double
Single
Double
Single
Double
Maharaja Suite
Yuvaraja Suite
Palace Room
Offer 4
Beauty Care Programme


(

Tariff

in Euro)

Room Category
10 Nights
10 Nights
10 Nights
Single
Double
Single
Double
Single
Double
Maharaja Suite
Yuvaraja Suite
Palace Room
Offer 5
Ayurveda Anti Ė Ageing Programme


(

Tariff

in Euro)

Room Category
22 Nights
22 Nights

22 Nights

Single
Double
Single
Double
Single
Double
Maharaja Suite
Yuvaraja Suite
Palace Room
Services (included in price):
Accommodation, Ayurveda treatments, Airport Pickup and Drop, Interpreter service, Yoga, Vegetarian food, Drinking Water, Tea, Juice & all taxes.
To enable us to send you the rates of the Ayurveda packages of the above resort, we need to have the number of participants and the dates from you. (Query)