Welcome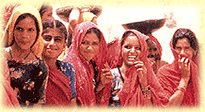 Rajasthan Tours - Most visited Destinations of India
Rajasthan is one of the most fascinating regions in India, with one of the oldest civilizations and extremely rich cultural heritage. The State of Rajasthan ........


North India Tours
The Northern part of India is full of diversities and wonders. North India has got its brilliant past and lively present in the form of forts, palaces and temples.....


East India Tours
East India comprises of 10 states mainly West Bengal, Sikkim, Orissa, Bihar and some of the North eastern Hill States. They all lie in the eastern part of India....


South India Tours
South India is made up of 4 states mainly Andhra Pradesh, Karnataka, Kerala and Tamil Nadu. South India is famous for its natural beauty and rich cultural....


Kerala Tours
Kerala, the god's own country is situated on the south western tip of India. Kerala is one of the famous tourist destination in Asia and offers everything to the tourists. Welcome.....


Gujarat Tours
Gujarat is one of the most diverse states in India. The state of Gujarat is known all over the world for its holy temples, historic capitals, wildlife sanctuaries, ......


Kashmir Tours
The Himalayan Valley of Kashmir is known all over the world for its beauty and charm. The Jammu and Kashmir state is a very large State & comprises of three distinct regions....


Himachal Pradesh Tours
Himachal Pradesh is situated in the heart of the western Himalayas. Shimla, a beautiful hill station is the state capital of the Himachal Pradesh is Shimla, largest city .....


Ladakh Tours
Ladakh is among the most beautiful places in the world which is situated at a height of 3513 meters above sea level. Ladakh is situated end of end of the .....


NorthEast India Tour
The partition in 1947 was greatly responsible for the region's separation from India, but the tourism has been recently promoted in the north-eastern....


Sikkim Tours
Within its area East India encapsulates some of the most striking contrasts in the sub continent. Sikkim has so rich of flora, fauna and population as no .....

Spice Village Periyar - Kerala
Information about Spice Village
Set amidst spice plantations, Thekkady – Periyar is more known for its Periyar Wildlife Reserve. Spice Village,Thekkady – Periyar, Kerala is just a stone's throw away from the game reserve and comprises of individual cottages set amidst a landscaped spice garden. Spice Village. Just a mirror, held up to an age old culture and a living harmony. This is the tribal village, reborn for the modern traveller. Curling around a misty ridge 2,000 ft high in the Periyar fastness, there is an arborarium, one man's personal forest, with fruit trees, rare herbs and a profusion of flowering plants.

And here is the SPICE VILLAGE RESORT. A timeless experience in ecological living, recreated for the modern traveler. A village, produced whole, using mountain spirit and tribal wisdom as building material. Your cottage is brick and log, the roof thatched with the same elephant grass used in tribal huts, woven in the same traditional techniques. Of course, the comforts of a modern hotel exist, but they never intrude. Modern plumbing, comfortable beds and hot showers find their place, but in a setting stripped down to its natural essence. Hewn stone replaces shag carpets. Birdsong takes the place of television. Air-conditioning? Unnecessary anyway in the fine mountain climate, and what would it do but mask the heady scents of spice forests? At Spice Village,Thekkady – Periyar, Kerala its easy to think that you're in the middle of wild nature
Accommodation at Spice Village
52 individual, tribal-styled thatch-roof cottages with verandahs (with, we hasten to add, modern plumbing, solar-powered hot water and contemporary furnishings). You can choose from:

1) Standard Villas: 5 Nos.
2) Deluxe Villas: 47 Nos.

The Spice Village Resort, Thekkady – Periyar, Kerala has a swimming pool, games facilities and an excellent restaurant. Ayurvedic treatment is also available on site.

Each cottage is luxuriously furnished and spotlessly clean, with attached baths. The activities include visit to the game reserve treks in the nearby spice & tea plantations, forest treks etc.
| | |
| --- | --- |
| | |
| | |
| | |
Restaurant at Spice Village
The Raj too, left its mark on the Cardamom Hills. Early efforts at conservation came from its dedicated forest rangers, who loved the land and its people as their own.

Today, it's the rainforests, the animals and the vast silences that attract the modern visitor. On the road to Spice Village, it's easy to feel this centuries-old allure yourself. The earth boils in a fertile outpouring, every conceivable shade of green, flecked with the crimson and gold of mountain flowers. This is a world of forests patterned in dappled sunlight. Plantations of rubber, coffee and spice. Rolling highlands and crisp, cool air.
Facilities at Spice Village
The Village offers many other facilities, including a conference hall and games room, complete with table tennis, caroms and chess boards, and a floodlit outdoor badminton court. The highlight, though, is the garden itself, bursting with a rich array of spice trees. Each plant is carefully marked and there is a botanist at hand to answer any question. The design of each cottage was inspired by the native tribesmen of periyar, the Oorali and Mannan, who lived in similar dwellings. Infact, one of the cottages currently being used as an office, is an orginal tribal hut wihch has been modified.

Swimming pool, badminton, tennis, Ayurveda Centre, Indoor games, Regular doctors on call
Conference 40 Pax. Theater style
How to reach at Spice Village
The Spice Village is located from Cochin / Kerala 185 km & Trichy / Tamil Nadu. 150 km.
To enable us to send you the rates of the Ayurveda packages of the above resort, we need to have the number of participants and the dates from you. (Query)