Welcome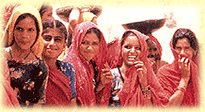 Rajasthan Tours - Most visited Destinations of India
Rajasthan is one of the most fascinating regions in India, with one of the oldest civilizations and extremely rich cultural heritage. The State of Rajasthan ........


North India Tours
The Northern part of India is full of diversities and wonders. North India has got its brilliant past and lively present in the form of forts, palaces and temples.....


East India Tours
East India comprises of 10 states mainly West Bengal, Sikkim, Orissa, Bihar and some of the North eastern Hill States. They all lie in the eastern part of India....


South India Tours
South India is made up of 4 states mainly Andhra Pradesh, Karnataka, Kerala and Tamil Nadu. South India is famous for its natural beauty and rich cultural....


Kerala Tours
Kerala, the god's own country is situated on the south western tip of India. Kerala is one of the famous tourist destination in Asia and offers everything to the tourists. Welcome.....


Gujarat Tours
Gujarat is one of the most diverse states in India. The state of Gujarat is known all over the world for its holy temples, historic capitals, wildlife sanctuaries, ......


Kashmir Tours
The Himalayan Valley of Kashmir is known all over the world for its beauty and charm. The Jammu and Kashmir state is a very large State & comprises of three distinct regions....


Himachal Pradesh Tours
Himachal Pradesh is situated in the heart of the western Himalayas. Shimla, a beautiful hill station is the state capital of the Himachal Pradesh is Shimla, largest city .....


Ladakh Tours
Ladakh is among the most beautiful places in the world which is situated at a height of 3513 meters above sea level. Ladakh is situated on the western end of end of the .....


NorthEast India Tour
The partition in 1947 was greatly responsible for the region's separation from India, but the tourism has been recently promoted in the north-eastern....


Sikkim Tours
Within its area East India encapsulates some of the most striking contrasts in the sub continent. Sikkim has so rich of flora, fauna and diverse population as no .....


Nepal Tours
Nepal, the only Hindu kingdom of the world is situated between Tibet and India. Kathmandu is the cultural and political centre of Nepal and is magnificent for its wealth of unique .....


Bhutan Tours
Bhutan is among the most beautiful places in the world with its neighbors India and China. Its official name, Druk Yul means "Land of Thunder Dragon", portrayed on the flag....


Tibet Tours
Tibet is a homeland of six million people. The significance of Tibet landscaping is not only the earth's highest mountains but also a vast arid Plateau and majestic river valleys....


Adventure Tours
The adventure tours are the best way to explore the unexplored regions in India. In these tours you will travel to the exotic mountain valleys, experience Rafting in the Rivers of India....


Bird Watching Tours
Bird Watching means the activity of observing birds in their natural habitat, where one can identify the birds and understand what they are doing....


Wild Life Tours
The wildlife sanctuaries enables one to view the most unique animals and birds existing in India and also have some close encounter with them. Ask us for your tailor made....


Safari Tours
Safaris are the ideal way of exploring the land of India. The safari tours will enable you to have a glimpse into the economic and social life of people. Ask us for your tailor made .....


Temple Tours
India as a confluence of different religions has always attracted pilgrims from all over the world. There are temples in every part of India. Get your individual tailor made...


Goa/Beaches Packages
Beaches in India provide the most tempting combination of sun, sand and sea that is too hard to resist for any beach lover and water sports lover. Goa, Kovalam, Diu offer ....


Indian Cookery
Indian Food has been rated by most of the cultures as one of the best food available. Especially for vegetarians the travel to India is ....
SwaSwara Gokarna - Karnataka
Information about SwaSwara
'Swa' in Sanskrit means 'the self ''Swara' refers to sound.
We live, unaware of the inner sound of our being, drowned out as it is by the din of daily life. Only when everything else quiets down and we are at peace can we hear it. That's why we've made sure, that the shouts of the modern world die down to whispers, at SwaSwara.
Gokarna…meaning 'cow's ear' is an ancient village full of lore, a famous Shiva temple, with two main streets lined by shops and traditional tile roofed brick houses. A happy mix of traditional Brahmin communities, a bunch of modern day nuclear families and a large tourist population that seeks the sun, the sands and the sea here.
A little away from the village, SwaSwara lies on 26 acres of rolling hills and gardens adorned by flowers, shrubs and spices that give each other company on a carpet of green lawns, lined with serene coconut palms. Beyond the lawns is a vegetable garden bursting with the greens of the season and paddy fields that nourish those who stay at SwaSwara.
Accommodation at SwaSwara
And within this spiritually enlightened and sensitive environment nestle 24 villas inspired by the homesteads, tradition and craft of the Uttara Kannada region of Karnataka.
There is nothing here, to take away from what is natural. The architecture respects the terrain, the climate and the natural offerings of the land. The colors of the earth and the forests are what define living spaces here. Those who created this haven for the soul saw beauty in unevenness. In the deeper philosophy that perfection isn't always about hiding flaws. It's about revealing the serendipity in jaggedness.
We believe SwaSwara is poetry is stone, tinted in a passionate colour symbolizing the energy of mother earth. Offset by the purity of white. We also believe that we haven't created anything new. But merely received what was already bestowed on SwaSwara and created a pathway to Nirvana.
| | |
| --- | --- |
| | |
| | |
| | |
Ayurveda & Yoga at SwaSwara
The ancient Indian science of Ayurveda is one of the most revered branches of medicine, across the world. Healing through a tradition handed down from the sages, 5000 years ago.
Ayurveda is completely unique in its philosophy, approach and treatment methodology. While allopathy works on the basis of identifiable symptoms and has side effects, Ayurveda works on the basis of the balance of your bio energies or 'doshas' as they are called .It has no side effects.
Contrary to popular perception, Ayurveda is not merely a cosmetic or therapeutic practice. It is a well established science and a highly effective branch of medicine that goes beyond massages and rejuvenation. Ayurveda can treat serious ailments and conditions through a very detailed study of your body and its needs. With a combination of treatments both external and internal, diet cleansing and conditioning therapies that can provide relief from problems like blood pressure, obesity, arthritis, spondylitis and many others.

Yoga and Meditation
SwaSwara believes in the wellness of the mind, spirit and body.
Our Yoga Gurus will gently lead you into a recognition of the power of yoga and its relationship to the soul and body. If Yoga is a concept you don't understand yet, they will take joy in initiating you. If you already revel in the good life, then you have found the perfect place to experience the familiar and go further on the pilgrimage.
If you are seeking freedom from ailments, then we can create a therapy program just for you. A package that will alleviate your condition through Pranayama (breathing exercises), meditation, diet and ayurveda.
Restaurant at SwaSwara
Nourishment at SwaSwara begins somewhere deep inside the soul and goes beyond the confines of the kitchen and the larder.
The concept of wellness is backed by a cuisine statement that puts a lot of emphasis on natural foods grown in harmony with nature, ripened naturally on good soil and cooked in the right manner, with the right attitude.
They say partaking of a diet such as this, helps in the development of 'prana' or vital energy and spiritual consciousness ,while encouraging the development of the higher qualities of peace, love and humility.
Fresh produce from the vegetable farm at SwaSwara and the neighbourhood, provide the bounty that is transformed into delectable meals every day.
Luscious vegetables, juicy greens and fresh seafood define the nourishment plan here.
Accompanied by a selection of fine Indian wines, to wash down the goodness of your meal.
Meats and hard liquor do not feature in the diet at SwaSwara.
Facilities at SwaSwara
There are extensive Yoga, Pranayama and meditation facilities, with individual attention from qualified yoga teachers.
SwaSwara has an Ayurveda centre, where you can try out a variety of massages and other therapies.
Then there are the charms of Om beach, and a number of other beaches that are a short boat ride away. The temple town of Gokarna and Gokarna beach make for fascinating day excursions.

Artist in Residence
SwaSwara plays host to talented artists who take up residence and share their energies with us.
They will invite you to play with colours, clay, and mud or just about anything to give expression to your artistry. Let the colours on your palette flow. Get down and dirty and cling to clay till you create a work of art. And in the midst of it all, if you feel like chasing a tune, feel free to go full throttle and sing out loud.
How to reach at Swaswara
The nearest airport is Goa's Dabolim Airport (fairly well-connected internationally), which is 170 km away.
Mangalore Airport is 240 km away.
The nearest rail station is Gokarna Road, on the Konkan railway. It is a scenic train ride linking Mumbai (Bombay) to the major cities of Kerala, including Cochin and Trivandrum.
To enable us to send you the rates of the Ayurveda packages of the above resort, we need to have the number of participants and the dates from you. (Query)