Welcome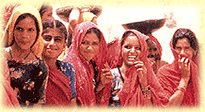 Rajasthan Tours - Most visited Destinations of India
Rajasthan is one of the most fascinating regions in India, with one of the oldest civilizations and extremely rich cultural heritage. The State of Rajasthan ........


North India Tours
The Northern part of India is full of diversities and wonders. North India has got its brilliant past and lively present in the form of forts, palaces and temples.....


East India Tours
East India comprises of 10 states mainly West Bengal, Sikkim, Orissa, Bihar and some of the North eastern Hill States. They all lie in the eastern part of India....


South India Tours
South India is made up of 4 states mainly Andhra Pradesh, Karnataka, Kerala and Tamil Nadu. South India is famous for its natural beauty and rich cultural....


Kerala Tours
Kerala, the god's own country is situated on the south western tip of India. Kerala is one of the famous tourist destination in Asia and offers everything to the tourists. Welcome.....


Gujarat Tours
Gujarat is one of the most diverse states in India. The state of Gujarat is known all over the world for its holy temples, historic capitals, wildlife sanctuaries, ......


Kashmir Tours
The Himalayan Valley of Kashmir is known all over the world for its beauty and charm. The Jammu and Kashmir state is a very large State & comprises of three distinct regions....


Himachal Pradesh Tours
Himachal Pradesh is situated in the heart of the western Himalayas. Shimla, a beautiful hill station is the state capital of the Himachal Pradesh is Shimla, largest city .....


Ladakh Tours
Ladakh is among the most beautiful places in the world which is situated at a height of 3513 meters above sea level. Ladakh is situated on the western end of end of the .....


NorthEast India Tour
The partition in 1947 was greatly responsible for the region's separation from India, but the tourism has been recently promoted in the north-eastern....


Sikkim Tours
Within its area East India encapsulates some of the most striking contrasts in the sub continent. Sikkim has so rich of flora, fauna and diverse population as no .....


Nepal Tours
Nepal, the only Hindu kingdom of the world is situated between Tibet and India. Kathmandu is the cultural and political centre of Nepal and is magnificent for its wealth of unique .....


Bhutan Tours
Bhutan is among the most beautiful places in the world with its neighbors India and China. Its official name, Druk Yul means "Land of Thunder Dragon", portrayed on the flag....


Tibet Tours
Tibet is a homeland of six million people. The significance of Tibet landscaping is not only the earth's highest mountains but also a vast arid Plateau and majestic river valleys....


Adventure Tours
The adventure tours are the best way to explore the unexplored regions in India. In these tours you will travel to the exotic mountain valleys, experience Rafting in the Rivers of India....


Bird Watching Tours
Bird Watching means the activity of observing birds in their natural habitat, where one can identify the birds and understand what they are doing....


Wild Life Tours
The wildlife sanctuaries enables one to view the most unique animals and birds existing in India and also have some close encounter with them. Ask us for your tailor made....


Safari Tours
Safaris are the ideal way of exploring the land of India. The safari tours will enable you to have a glimpse into the economic and social life of people. Ask us for your tailor made .....


Temple Tours
India as a confluence of different religions has always attracted pilgrims from all over the world. There are temples in every part of India. Get your individual tailor made...


Goa/Beaches Packages
Beaches in India provide the most tempting combination of sun, sand and sea that is too hard to resist for any beach lover and water sports lover. Goa, Kovalam, Diu offer ....


Learn Indian Languages
Indo Vacations has designed some exclusive language courses. Our array of language programmes include courses in Hindi, Bengali, Gujarati, Malayalam, Punjabi, ....


Indian Cookery
Indian Food has been rated by most of the cultures as one of the best food available. Especially for vegetarians the travel to India is half worth to enjoy the India food ....


Golf Tour
Golf had already been played in India for 59 years before the first major course was opened in the USA in 1888. By the end of the 19th century India already had a dozen ....


Group Departures
On this page you can make a request to join group tour by entering your name for the desired date for the below mentioned specific group. Please fill up all the required....


Special Tours
Indo Vacations is specialized in organizing special interest tours all over India, Nepal and Bhutan. These tours can be .....


Train Tours
The most pleasant mode of traveling in India is by train. The journey by train is like a adventure for the tourists which provides a .....


Hotels
"Indo Vacations" as Tour Operators and Travel Agent is not only specialized in organizing tours throughout the India but also offer hotel booking services......


Car Rental
We at Indo Vacations organize the kind of car that you wish and give guarantee for experienced drivers and reliable arrangements for the start and end of....


Festivals
India is a land of diversities. The people of every faith and religion live in unity and as well as celebrate various festivals in the country. In no other country of the world ....


Ayurveda
The word Ayurveda refers to a combination of two literal words. The word 'ayur' means 'containing life' & the word 'veda' means 'to know about it'.


Home Stay
We offer you to stay as paying Guest in Jaipur with an Indian family to experience the real Indian culture and Indian way of living. The best home stay facility is currently offered in ....


Yoga
Yoga is an art, a science and a philosophy. Yoga is a practical aid and not a religion. Buddhists, Jews, Christians, Muslims, Hindus and atheists alike may ......

Plan own Tour
Indo Vacation is proud to introduce a tour making application of its own kind. Indo Vacations intend to provide tourists the tour for the best value of their money and this ....
Travancore Heritage Resort - Kovalam
Information about Travancore Heritage Resort
Travancore Heritage, the glistening brand new heritage property of 15 acres built with recreated palaces and 'nalukettus' of vintage Kerala is situated on the pristine beach front of Chowara, south of Kovalam, near Trivandrum, Kerala, India.

Travancore Heritage is a venture of Joy's Resorts and Hotels and managed by professionally qualified and experienced team of managers and staff to offer exceptional service, a notch above the customers' expectation - the absolute delight of the customer.

Travancore Heritage, the total heritage resort represents authentic, traditional Kerala architecture, with its quaint tile-roofed timber houses, which allows for a living in communion with all the elements of nature, in perfect resort ambience. Perched on a high cliff in a panoramic hinterland of about 8 acres which overlooks one of the best and widest beach strips in the country, lined by a canopy of green coconut palms, the view is absolutely breathtaking and will linger in the mind's eye of the viewer for a long time afterwards.

The courtyard within the 'Nalukettu' in its center, around which the four wings of the house were built in timber, bring in the air, sunlight and the rain water right into the house making the inhabitants live in tune with Mother Nature. Travancore Heritage comprises of many such houses built at various periods in the past 60 - 100 years from several locations in Travancore, rebuilt at the site after being dismantled and transported with utmost care, with all their architectural grandeur with fine woodcarvings on the rafters, gables and the connecting timber members on the walls intact.
Accommodation at Travancore Heritage Resort
Pool Mansions :
The Travancore Heritage has 2 pool mansion suites with private pools set in independent villas, with air conditioned spacious bed room, a drawing room and sit-out or verandah with rich period furniture and all modern amenities of attached toilet with lavish fittings with 24 hours cold/hot water showers. It also has a private dip pool in open back-yard, completely walled in for privacy. These suites are ideal for VIP guests and honeymooners.

Premium Suits: There are 4 nos of Premium suits with all the facilities.

Heritage Premium: The Travancore Heritage has 22 elegant air conditioned houses in heritage premium with all modern amenities like spacious toilets including garden baths with cold/hot water showers, with comfortable furniture and smooth interior lights. They are with satellite TV, telephone (ISD), mini bar and coffee maker.

Premium Mansion: There are 15 nos of premium mansion perched at the edge of 120 ft cliff with the most magnificent view of the Arabian Sea.

Heritage Home: There are 23 nos of heritage homes with all the facilities, overlooking the green lawns

Beach Grove: The beach grove block on the beach at the foot of the 120 ft. cliff has 24 most modern rooms facing the sea. Lift facility is available to move up and down different levels. Beach grove offers the sophistication of luxury and warmth of tradition at every nook and corner.
Ayurveda at Travancore Heritage Resort
Over 4000 years young. :
Ayurveda is the perfect ancient science of life. The word 'ayur' literally means life and 'veda' the science of knowledge. It implies to connected ideas, the science of life and art of living. Pioneered by renowned sages - Susrutha, Charaka and Vagbhata, ayurveda encompasses a world view that is ecological and eco-centric in spirit. It emphasises on the preventive rather than the curative aspect of therapy and orients itself towards a healthy and enlightened lifestyle. When Ayurveda lost its way in the other areas of India during the medieval period, due to foreign invasion, only in Kerala it was kept alive and because of that reason Kerala developed its own Ayurvedic treatment techniques known as Keraleeya Panchakarma.

Keeping alive the tradition.
Turn in to watch a great tradition kept alive for you, in all its essence. A garden of rare and precious medicinal herbs nurtured under ideal condition, to give you the best of nature. The Travancore Heritage offers a variety of therapeutic packages for you for all seasons, especially for the monsoon. According to ayurveda, monsoon is the most appropriate season for a thorough ayurvedic medical care. The programmes include rejuvenation therapy, various clinical packages and beauty care which makes a sea-change in the way you look and feel. The Travancore Heritage ayurvedic centre has developed an ayurvedic menu to suit your taste as well as your digestive special. You can also attend the lectures and join the tours to herbal gardens conducted by The Travancore Heritage.
Restaurant at Travancore Heritage Resort
The 'open house' restaurant is open on the front sides with arches and overlooks the pool. It has a wooden roof ceiling on its main hall which is some 100 years old with such exquisite decorative work, sourced from the marriage hall of a feudal chief in Tamil Nadu. The restaurant offers multi-cuisine fare with the specialty of seafood and local ethnic cuisine and can serve 80 guests at a time.

The 'ocean grill' beach side restaurant is ideally situated between the beach grove and the sea. With thatched roofing and sea breeze caressing through this restaurant specializes in sea food.

There is a separate Ayurveda Restaurant where you get only ayurveda dishes

Facilities at Travancore Heritage Resort
Reception Lobby: The reception building, a 120-year-old Palace (the Valiamadom Kottaram) of a regional King of Edapally lineage is a replica of the beauty and grandeur of the old architectural style of the time. It houses the reception, lobby and front office. The guest activity center on the first floor has a small library, facilities for indoor games like chess and card games, satellite TV and an internet kiosk. Locker Facility is available on request at the reception.

Conference/Banquet Hall: On the basement of the reception building is an air-conditioned conference/banquet hall which can accommodate 100 guests with adequate service foyer and all modern audio and video equipments for even blue chip conferences.

Two Swimming Pools: The main swimming pool is of 228 sq. mtrs, with a kid's pool and set of Jacuzzis. The pool has broad pool decks finished in natural dressed granite with poolside umbrellas and long reclining poolside cots. The second swimming pool having an area of 110 sq.mtrs is at the beach grove with sea view. Beverages and light refreshments for the pool users will be served from the restaurant.

Health Club: The Resort has a well equiped health club which is located at the top of the beach grove.

Travel Desk & Shopping: The Resort has a travel desk and car rental service. It also has a small shop selling essential cosmetics, toiletries, beachwear, ethnic hats and selected curio.

Beach Side Facility: The beach activity center is in an acre of land with lush green swaying coconut palms by the side of the beach with access from the main resort area on the cliff. The center serves snacks and beverages and also issues fresh beach towels. It has a few lockers, fresh water shower rooms, toilets and change rooms.
How to reach Travancore Heritage Resort
Travancore Heritage, Travancore is located just 23 kms from Trivandrum, the capital city of the Indian state of Kerala, known as 'god's own country' in the southern most part of India.
Ayurveda Treatments


(Tariff in Euro)

Season
Duration of treatment
3 Nights
7 Nights
14 Nights

Relaxation Programme

Stress Relieving Programme

Rejuvenating Programme

Occupancy

Single

Double

Single

Double

Single

Double

Per night per room
Rejuvenating Programme With Panchakarma And Daily Regimens


(Tariff in Euro)

Season
Duration of treatment
14 Nights
Occupancy

Single

Double

Per night per room
Rejuvenating Programme For Old Age Disorders


(Tariff in Euro)

Season
Duration of treatment
14 Nights
Occupancy

Single

Double

Per night per room
Panchedriya Shodana (Purification Of Sense Organs)


(Tariff in Euro)

Season
Duration of treatment
14 Nights
Occupancy

Single

Double

Per night per room
Spine And Neck Care Programme


(Tariff in Euro)

Season
Duration of treatment
7 Nights
Occupancy

Single

Double

Per night per room
Psoriasis Treatment


(Tariff in Euro)

Season
Duration of treatment
14 Nights
Occupancy

Single

Double

Per night per room
Arthiritis Treatment


(Tariff in Euro)

Season
Duration of treatment
14 Nights
Occupancy

Single

Double

Per night per room
Slimming Programme


(Tariff in Euro)

Season
Duration of treatment
21 Nights
Occupancy

Single

Double

Per night per room
Services (included in price):
Accommodation in AC Beach Grove Rooms
Daily 02 times (2.30hrs)Ayurveda treatments
Ayurveda meals (Full board)
Every day Doctor consultation
Yoga and all Taxes
Complimentary transfer from Trivandrum airport / railway station to the resort -included for bookings with 07 nights stay and above
Upgrade surcharges per night:
Heritage Home – Euros 25
Premium Mansion – Euros 40
Heritage Premium – Euros 55
Premium Suite – Euros 85
Pool Mansion – Euros 160
Mandatory Xmas Gala Dinner - Euros 80 per couple
Mandatory New Year Eve Gala Supplement for exclusive dinner - Euros
200 per couple.
To enable us to send you the rates of the Ayurveda packages of the above resort, we need to have the number of participants and the dates from you. (Query)