Welcome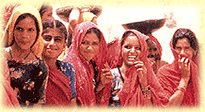 Rajasthan Tours - Most visited Destinations of India
Rajasthan is one of the most fascinating regions in India, with one of the oldest civilizations and extremely rich cultural heritage. The State of Rajasthan ........


North India Tours
The Northern part of India is full of diversities and wonders. North India has got its brilliant past and lively present in the form of forts, palaces and temples.....


East India Tours
East India comprises of 10 states mainly West Bengal, Sikkim, Orissa, Bihar and some of the North eastern Hill States. They all lie in the eastern part of India....


South India Tours
South India is made up of 4 states mainly Andhra Pradesh, Karnataka, Kerala and Tamil Nadu. South India is famous for its natural beauty and rich cultural....


Kerala Tours
Kerala, the god's own country is situated on the south western tip of India. Kerala is one of the famous tourist destination in Asia and offers everything to the tourists. Welcome.....


Gujarat Tours
Gujarat is one of the most diverse states in India. The state of Gujarat is known all over the world for its holy temples, historic capitals, wildlife sanctuaries, ......


Kashmir Tours
The Himalayan Valley of Kashmir is known all over the world for its beauty and charm. The Jammu and Kashmir state is a very large State & comprises of three distinct regions....


Himachal Pradesh Tours
Himachal Pradesh is situated in the heart of the western Himalayas. Shimla, a beautiful hill station is the state capital of the Himachal Pradesh is Shimla, largest city .....


Ladakh Tours
Ladakh is among the most beautiful places in the world which is situated at a height of 3513 meters above sea level. Ladakh is situated on the western end of end of the .....


NorthEast India Tour
The partition in 1947 was greatly responsible for the region's separation from India, but the tourism has been recently promoted in the north-eastern....


Sikkim Tours
Within its area East India encapsulates some of the most striking contrasts in the sub continent. Sikkim has so rich of flora, fauna and diverse population as no .....


Nepal Tours
Nepal, the only Hindu kingdom of the world is situated between Tibet and India. Kathmandu is the cultural and political centre of Nepal and is magnificent for its wealth of unique .....


Bhutan Tours
Bhutan is among the most beautiful places in the world with its neighbors India and China. Its official name, Druk Yul means "Land of Thunder Dragon", portrayed on the flag....


Tibet Tours
Tibet is a homeland of six million people. The significance of Tibet landscaping is not only the earth's highest mountains but also a vast arid Plateau and majestic river valleys....


Adventure Tours
The adventure tours are the best way to explore the unexplored regions in India. In these tours you will travel to the exotic mountain valleys, experience Rafting in the Rivers of India....


Bird Watching Tours
Bird Watching means the activity of observing birds in their natural habitat, where one can identify the birds and understand what they are doing....


Wild Life Tours
The wildlife sanctuaries enables one to view the most unique animals and birds existing in India and also have some close encounter with them. Ask us for your tailor made....


Safari Tours
Safaris are the ideal way of exploring the land of India. The safari tours will enable you to have a glimpse into the economic and social life of people. Ask us for your tailor made .....


Temple Tours
India as a confluence of different religions has always attracted pilgrims from all over the world. There are temples in every part of India. Get your individual tailor made...


Goa/Beaches Packages
Beaches in India provide the most tempting combination of sun, sand and sea that is too hard to resist for any beach lover and water sports lover. Goa, Kovalam, Diu offer ....


Learn Indian Languages
Indo Vacations has designed some exclusive language courses. Our array of language programmes include courses in Hindi, Bengali, Gujarati, Malayalam, Punjabi, ....


Indian Cookery
Indian Food has been rated by most of the cultures as one of the best food available. Especially for vegetarians the travel to India is ....
Surya Samudra Beach Garden - Trivandrum
Information about Surya Samudra Beach Garden
Surya Samudra Beach Garden was earlier a single octagonal stone house. But today, it has grown into an eco-friendly beach resort which is spread over nearly 20 acres of private space. Surya Samudra Beach Garden is situated on a rocky surface between two deserted beaches. It is a very spacious and lush green resort. This is a place like dreaming in the silence with the sun and the roar of the waves. An impressive line-up of 21 antique granite sculptures of lions welcomes every visitor at the reception. They are positioned against the backdrop of an unpolished granite wall. A pathway laid with rectangular granite slabs reminds of the outer courtyard of traditional Kerala temples and ends with a pair of carved granite pillars in front. The land is terraced to prevent erosion and the cottages are placed at different levels.
Ayurveda & Yoga at Surya Samudra Beach Garden
The main feature of the resort is the Ayurvedic centre and Yoga centre. After consultation with the doctor, one can choose from a variety of soothing treatments. You can also enjoy the massage by the therapists using traditional medicinal oils prepared from natural ingredients. Excellent results can be seen in all types of relief from the pains in the joints and the muscles, and rheumatism and arthrosis. The Surya Samudra also offers the yoga and meditation classes for beginners and advanced persons, both for individuals and small groups.
Spa Niraamaya at Surya Samudra Beach Garden
In this Sanskrit invocation lies the essence of Spa Niraamaya. And this, in translation, means: "May all mankind be happy, may all mankind enjoy good health..."

Spa Niraamaya at Surya Samudra Private Retreats, draws from natural therapeutic traditions across the world to reinvigorate, rejuvenate and restore you - mind, body and soul. Ayurveda, is "the science of life and longevity" and the ancient Indian healing system that has been practiced for more than 5,000 years. And Yoga is the traditional Indian discipline of exercise and meditation. Spa Niraamaya offers traditional Ayurveda and Yoga, with Authentic Thai therapies and Chinese treatments like reflexology and the best of European natural healing practices.

At Spa Niraamaya, our trained physicians and therapists explore the essence of these time-honoured disciplines to help you attain good health and a deeper sense of well being.

We offer you a comprehensive list of treatment options and packages. You can combine spa treatments with your vacation or you can choose one of our wellness packages for an intensive treatment program.
| | |
| --- | --- |
| | |
| | |
Accommodation at Surya Samudra Beach Garden
Thare are 23 individual cottages in the Surya Samudra Beach Garden. These cottages are modern and traditional Kerala wooden houses, transplanted from their original sites. These cottages have been converted into elevated structures, keeping in mind the need for free flow of space to facilitate unhindered movement and natural ventilation. The windows serve as doors while writing desks face the sea. The bathroom-cum-toilets or the bath gardens are open air and protected by the slopes on all sides. Each cottage has an open-air cafeteria, outdoor garden showers, wide verandahs and surrounded by terraced tropical gardens.
Restaurant at Surya Samudra Beach Garden
The Octopus is the famous restaurant at the resort. The restaurant is semi-circular in shape and can seat upto 40 people. The sea-sand flooring and the Kerala roof offers a wonderful ambience. Each table has a granite pepper crusher specially made to order from Mahabalipuram. A bronze bell is placed on each table, to call the waiter. This restaurant specialises in and offers various sea-food ranging from lobsters and tiger prawns to octopus and shark, from barracuda puttu and sea urchins to baked crab and Japanese tuna salad. Lobster Crème de la Mer (cream of the ocean), a creamy sauce with lobster, delicately spiced, is one of the specialities of Octopus. The local dishes (vegetables and fish) are also prepared and can be tasted on plantain leaves. No preserved food is used in the resort, except jams and creams. The fresh fish is taken from the sea and vegetables and fruits are grown in the resort garden. Bread, cakes and ice creams are also prepared here on a daily basis.
Facilities at Surya Samudra Beach Garden
Some of the facilities which are offered at the Surya Samudra Beach Garden are Swimming Pool, day trip to neighbouring areas. Various art forms of Kerala and Classical Dances like Bharata Natyam and Kathakali and the martial art Kalaripayattu are also displayed here.
How to reach at Surya Samudra Beach Garden
The Surya Samudra Beach Garden is just about thirty miles from the tip of India and just a few minutes from the historic Vizhinjam harbour (pronounced as Virinyam).
To enable us to send you the rates of the Ayurveda packages of the above resort, we need to have the number of participants and the dates from you. (Query)