Welcome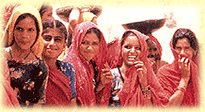 Rajasthan Tours - Most visited Destinations of India
Rajasthan is one of the most fascinating regions in India, with one of the oldest civilizations and extremely rich cultural heritage. The State of Rajasthan ........


North India Tours
The Northern part of India is full of diversities and wonders. North India has got its brilliant past and lively present in the form of forts, palaces and temples.....


East India Tours
East India comprises of 10 states mainly West Bengal, Sikkim, Orissa, Bihar and some of the North eastern Hill States. They all lie in the eastern part of India....


South India Tours
South India is made up of 4 states mainly Andhra Pradesh, Karnataka, Kerala and Tamil Nadu. South India is famous for its natural beauty and rich cultural....


Kerala Tours
Kerala, the god's own country is situated on the south western tip of India. Kerala is one of the famous tourist destination in Asia and offers everything to the tourists. Welcome.....


Gujarat Tours
Gujarat is one of the most diverse states in India. The state of Gujarat is known all over the world for its holy temples, historic capitals, wildlife sanctuaries, ......


Kashmir Tours
The Himalayan Valley of Kashmir is known all over the world for its beauty and charm. The Jammu and Kashmir state is a very large State & comprises of three distinct regions....


Himachal Pradesh Tours
Himachal Pradesh is situated in the heart of the western Himalayas. Shimla, a beautiful hill station is the state capital of the Himachal Pradesh is Shimla, largest city .....


Ladakh Tours
Ladakh is among the most beautiful places in the world which is situated at a height of 3513 meters above sea level. Ladakh is situated on the western end of end of the .....


NorthEast India Tour
The partition in 1947 was greatly responsible for the region's separation from India, but the tourism has been recently promoted in the north-eastern....


Sikkim Tours
Within its area East India encapsulates some of the most striking contrasts in the sub continent. Sikkim has so rich of flora, fauna and diverse population as no .....


Nepal Tours
Nepal, the only Hindu kingdom of the world is situated between Tibet and India. Kathmandu is the cultural and political centre of Nepal and is magnificent for its wealth of unique .....


Bhutan Tours
Bhutan is among the most beautiful places in the world with its neighbors India and China. Its official name, Druk Yul means "Land of Thunder Dragon", portrayed on the flag....


Tibet Tours
Tibet is a homeland of six million people. The significance of Tibet landscaping is not only the earth's highest mountains but also a vast arid Plateau and majestic river valleys....


Adventure Tours
The adventure tours are the best way to explore the unexplored regions in India. In these tours you will travel to the exotic mountain valleys, experience Rafting in the Rivers of India....


Bird Watching Tours
Bird Watching means the activity of observing birds in their natural habitat, where one can identify the birds and understand what they are doing....


Wild Life Tours
The wildlife sanctuaries enables one to view the most unique animals and birds existing in India and also have some close encounter with them. Ask us for your tailor made....


Safari Tours
Safaris are the ideal way of exploring the land of India. The safari tours will enable you to have a glimpse into the economic and social life of people. Ask us for your tailor made .....


Temple Tours
India as a confluence of different religions has always attracted pilgrims from all over the world. There are temples in every part of India. Get your individual tailor made...


Goa/Beaches Packages
Beaches in India provide the most tempting combination of sun, sand and sea that is too hard to resist for any beach lover and water sports ....


Learn Indian Languages
Indo Vacations has designed some exclusive language courses. Our array of language programmes include courses in Hindi, Bengali, Gujarati, Malayalam, Punjabi, ....


Indian Cookery
Indian Food has been rated by most of the cultures as one of the best food available. Especially ...
Vedic Village Resort - Kolkata
Information about Vedic Village Resort
Welcome to Vedic Village. A Spa-Resort which rivals the world's finest in luxury and holistic wellness. It has earned its reputation as one of the best, offering seamless fusion between five-star amenities and ethnic ambience.

Within this ethnic environment nestles a multi-residential Resort. The international standard infrastructure of the Resort facilities represents luxurious comfort for residential Corporate Conferences, Business Seminars, parties and, of course, individual holidaymakers.

In a world that is seeking the ecological side of luxury, the Spa offers a host of health, wellness and fitness facilities through a range of Ayurveda, Naturopathy and feel-good therapies and rituals. The concept: to attain Nirvana in the lap of luxury.
Accommodation at Vedic Village Resort
Developed in a backdrop of a typical Village ambience, the Resort however provides its guests a rich choice of over 80 exclusive Resort rooms and 120 Bungalow rooms with spectacular views and contemporary yet rural designs to transport the visitor to another world but ensuring every comfort of the modern world.

An array of outdoor facilities including Horse Riding, Archery, Cricket & Football, Croquet, Biking etc are available to add to the fun experience. A gym, library and a host of indoor games : Pool, Table Tennis, Carrom, Air Hockey and board games are available.

For Security reasons, guests checking into the Resort are required to present a photo identity at the Reception Desk (PAN Card/ Voter ID / Driving Licence/ Passport) a copy of which may be required for the records. The Resort reserves the right to refuse admission without such identity. Foreign nationals must submit a cooy of their passport and travel documents on arrival. Your cooperation in the interest of Security is sought.

Deluxe Villa: Every comfort and luxury soaks in the nearby splendor or enjoy an outdoor rain shower.
Earth Villa: Smell the earth and savour the atmosphere of Bengal Village life, overlooking a lake with floating Lilies.
Two Bedroom Suite: Ideal for all the family. So spacious that you can only feel at home.
One Bedroom Suite: Savour the comforts of a large drawing room attached to your bedroom which outlooks scenic splendor.
Standard Suite: Functional and large - feel your bath within your room space.
Handicap Room: Functional and large - feel your bath within your room space.
Studio: A small but functional room with a natural view.
Aqua Home Room: Spacious 3/ 4 bed roomed homes with a rooftop terrace garden and a very own private swimming pool.
Deluxe Resort Bungalow Room: Warm and friendly cottages with 2/3 bedrooms lake facing duplex units.
Zaminder Suite: A dynamic dimension to the Vedic Village experience.
Ayurveda at Vedic Village Resort
Your visit to Sanjeeva Medical Spa at The Vedic Village would certainly be a session that enriches your mind, body and spirit. A choice of rejuvenation and therapeutics to choose from, Be it Spa, Naturopathy, Wellness, Yoga or Authentic Ayurveda. Experience the best of both worlds, acres of organic farmland surrounded by tranquil water spots, make the ambience perfect for healing, unwinding and de-stressing. A fully equipped team of doctors and therapists will make you realize that life is meant to be lived for a Hundred Healthy Years!!

The Sanjeeva Spa at Vedic Village, ranked as one of India's top ten Spas in wellness, rejuvenation and therapeutic healing provides a new dimension to its offerings.

For the bride to be, we have tailor-made therapy packages designed to ensure that on her wedding day, she is at her radiant best, glowing with good health.

Highly qualified doctors at Sanjeeva Spa base their treatments for long term efficacy, and not merely for a transient effect. The pre bridal treatment package at Vedic Village Sanjeeva Spa is based on the holistic principles of Ayurveda and Naturopathy. The therapies address the key aspects of good health and appearance, ranging from cosmetics to relaxation, healing, and an inward feeling of contentment and confidence that comes with the transformation that the therapies bring about.
Restaurant at Vedic Village Resort
AGNI
Relax at Agni (fire) the Lounge Bar at Vedic Village where you can savour some of the finest wines and spirits whilst enjoying the beautiful vista that surrounds the Bar.

YAGNA
To cater to all tastes enjoy the spreads at Yagna (the source), the multi-cuisine restaurant at Vedic Village. You can have a choice of Wellness Meals specially designed and prepared to keep you healthy or should you be undergoing a Wellness Programme at the Medical Spa. Otherwise the menu provides you a choice of Indian, Oriental or Continental fare.

BHOOMI
Bhoomi (earth), the unique and talked about specialty restaurant which serves you rare and lip-smacking Bengali cuisine as no where else in India.
Facilities at Vedic Village Resort
Conferencing & Banqueting
Vedic Village is today a preferred Conference and Banqueting destination. Not only is it a place to network but a place to de-stress and relax. A very important need for the busy executive.

Vedic Village is used extensively by Corporate Houses for both Residential programmes and Day Conferences. There are five dedicated Conference Rooms appropriately called The OM Conference Halls with seating capacity ranging from 30 to 200 participates. There is a wide range of break-out spaces during conferences.

Participants enjoy a range of multi-cuisine fare from our specialised Chefs or may try our wellness food range on offer. Vedic Village provides a rejuvenation and a healthy environment for intensive training sessions.

Combine this with morning Yoga and a Fitness regime, health consultations, wellness advice, adventure sports and even farming exercises. A completely different experience for the corporate executive. Theme nights after a hard days work can be arranged or just relax in a serene environment and soak in the village ambience.

Leisure Activities
Water has historically been the key element in the traditional spa mix. The Vedic Village lotus-shaped swimming pool has been designed with a waterfall which tempts day-long soaking and is part of the restorative experience.
How to reach Vedic Village Resort
Vedic Village Resort is Located in the Rajarhat area of Kolkata, Vedic Village is just a 20 minute drive from Kolkata International Airport and 40 minutes from the centre of the city.
To enable us to send you the rates of the Ayurveda packages of the above resort, we need to have the number of participants and the dates from you. (Query)