Welcome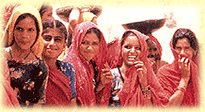 Rajasthan Tours - Most visited Destinations of India
Rajasthan is one of the most fascinating regions in India, with one of the oldest civilizations and extremely rich cultural heritage. The State of Rajasthan ........


North India Tours
The Northern part of India is full of diversities and wonders. North India has got its brilliant past and lively present in the form of forts, palaces and temples.....


East India Tours
East India comprises of 10 states mainly West Bengal, Sikkim, Orissa, Bihar and some of the North eastern Hill States. They all lie in the eastern part of India....


South India Tours
South India is made up of 4 states mainly Andhra Pradesh, Karnataka, Kerala and Tamil Nadu. South India is famous for its natural beauty and rich cultural....


Kerala Tours
Kerala, the god's own country is situated on the south western tip of India. Kerala is one of the famous tourist destination in Asia and offers everything to the tourists. Welcome.....


Gujarat Tours
Gujarat is one of the most diverse states in India. The state of Gujarat is known all over the world for its holy temples, historic capitals, wildlife sanctuaries, ......


Kashmir Tours
The Himalayan Valley of Kashmir is known all over the world for its beauty and charm. The Jammu and Kashmir state is a very large State & comprises of three distinct regions....


Himachal Pradesh Tours
Himachal Pradesh is situated in the heart of the western Himalayas. Shimla, a beautiful hill station is the state capital of the Himachal Pradesh is Shimla, largest city .....


Ladakh Tours
Ladakh is among the most beautiful places in the world which is situated at a height of 3513 meters above sea level. Ladakh is situated on the western end of end of the .....


NorthEast India Tour
The partition in 1947 was greatly responsible for the region's separation from India, but the tourism has been recently promoted in the north-eastern....


Sikkim Tours
Within its area East India encapsulates some of the most striking contrasts in the sub continent. Sikkim has so rich of flora, fauna and diverse population as no .....


Nepal Tours
Nepal, the only Hindu kingdom of the world is situated between Tibet and India. Kathmandu is the cultural and political centre of Nepal and is magnificent for its wealth of unique .....


Bhutan Tours
Bhutan is among the most beautiful places in the world with its neighbors India and China. Its official name, Druk Yul means "Land of Thunder ....


Tibet Tours
Tibet is a homeland of six million people. The significance of Tibet landscaping is not only the earth's highest mountains but also a vast arid ....


Adventure Tours
The adventure tours are the best way to explore the unexplored regions in India. In these tours you will travel to the exotic mountain valleys, experience ....


Bird Watching Tours
Bird Watching means the activity of observing birds in their natural habitat, where one can identify the ...
Kadavu Resort Calicut - Kerala
Information about Kadavu Resort
Welcome to Kadavu a Five star property having best of all facilities and comforts. A unique blend of Mappila and Hindu culture aesthetically designed and decorated. This luxurious Resort cum business hotel is located in a sprawling nine acre plot along the side of the backwaters, a charming location with groves of swaying, graceful coconut palms facing the dancing ripples on the water. Its unique and languorous backdrop makes it an ideal gateway, a tranquil spot away from it all.
Accommodation at Kadavu Resort
In Kadavu, you can indulge yourself in one of its 17 independent cottages or go in for one among its 103 elegantly styled rooms or suites. All centrally air-conditioned, and are designed in keeping with the architectural blend of Mappila and Hindu styles, offering a glimpse of fascinating scenic beauty of Kerala. "Suites - A blend of Mappila and Hindu themes". Every room has a mini bar, television and round the clock room service. Bathrooms are en suite with hot and cold running water at the touch of a faucet. An effortless combination of modern day comforts with elements of traditional Malabar charm. ISD/STD, Mini Fridge (Suites and Cottages), are also available.

Cottages with Views:
Balcony of a Cottage each dwelling offers a breathtaking panorama of the crystal clear backwaters and lush coconut plantations. Here you could spend hours just watching the lazy movements of the 'Vallams' (local canoes) or fishermen in their 'Vanchis' (local fishing canoes) on the backwaters.

Houseboat:
Cruising along the backwaters of Malabar is an unforgettable experience. If you have not experienced it, here is a golden opportunity to do it at a fraction of its original cost. You could get the House Boat of your liking, saunter down the cool placid waters of our world-famous backwaters, have a merry time and get back home either the same day or after spending a night as well as floating around. You will enjoy the lovely home-made-like food served on board, appreciate the fine level of hospitality and you will go back home a new rejuvenated person altogether.

Ayurveda & Yoga at Kadavu Resort
Ayurveda, at Kadavu is an extension of its loyalty to nature. True to the Science of life, the diet of the recipient is in entire fidelity to the ancient texts. It is an embodiment of the dictum - you are what you eat. Thus food has a vital role to play in organic living and early healing. A fully vegetarian diet without resorting to any artificial factor and aroma. Devoid, of high pungency, it usually begins sweet and proceeds according to the individual constitution of a person, aided by the physician.

A Journey to Kadavu is the journey into the heartland of Ayurveda - Kerala nurtured this science and groomed it into a veritable global legacy of mankind. Here is a unique place, where it is a living system of knowledge practiced in its fullness, richness and authenticity. Among the legion of ancient and traditional Ayurvedic physicians of Kerala the role of Ashtavaidyas stands out. Literally they are the practitioners of all the eight branches of Ayurveda.
At Kadavu, one practices the art of healing at the Masters feet - the legacy of Ashtavaidyan Thaikat Moss - a legend among the Ashtavaidyas - is alive here. The centre has the blessings of the great seer and is equipped with all the modes of treatment followed by the great masters. The contribution of Kerala, like Pizhichil, Navarakkizhi, Dhara, Thala pothichil etc. and scholarly books like Chikitsamanjari, Yogamrutham, Vaidya Manorama and innumerable Palm leaf manuscripts are unique.
Restaurant at Kadavu Resort
To savor the culinary delights of the Malabar and the world- Oottupura & Maikhana.

Oottupura - Multi-Cuisine Restaurant
Oottupura, the non-smoking restaurant cum-bar with its grand cuisine and exotic buffets.(7am-11pm)

Maikhana - The Cocktail Lounge
Maikhana, the bar serving mouthwatering cocktails with a generous dash of the backwater view.

Uru - The Speciality Restaurant
The breathtaking view from the multi-cuisine restaurant that serves authentic malabar delicacies & cuisine as well as continental, Indian and Chinese cuisine adds to the experience of fine dining. (11am-3pm, 7pm -11pm).

Makkani - Malabar Speciality Restaurant
Built with palm leaves thatch roof in true malabar style, serving traditional malabar cuisine. The restaurant overlooks the serene Chaliyar river and the swimming pool
Facilities at Kadavu Resort
If you're looking for more than just a restaurant in Malabar, Oottupura is your first choice. Where else in Malabar, can you find stunning views, delicious food, great value for money, a fantastic atmosphere, and let's not forget the friendly service! We at Kadavu Resort, proudly introduce the new a la carte menu believing that everyone should enjoy good Malabar cuisine made from the best ingredients and prepared with care and imagination.

Recreations: There are plenty of activities to fill your day, at this backwater resort.

Other FAcilities:
Safe Deposit Lockers, Children's Play Area, Amphi Theatre, In House Laundry Service, Travel Desk,
Foreign Exchange Desk, Yoga Centre, Library, Curio Shop, Business Centre, Left luggage room, Doctor on call
How to reach at Kadavu Resort
The Kadavu Resort is well connected with air, rail and road. It is situated on national highway no 17, off bye pass road, distance from down town being 14 Kms. Calicut Airport is just 12kms away from Kadavu. Cochin International Airport is 160 kms and Trivandrum 350 kms. Convenient Train Connections to Calicut are also available from Cochin and Trivandrum.
To enable us to send you the rates of the Ayurveda packages of the above resort, we need to have the number of participants and the dates from you. (Query)