Pahuna Haveli - Udaipur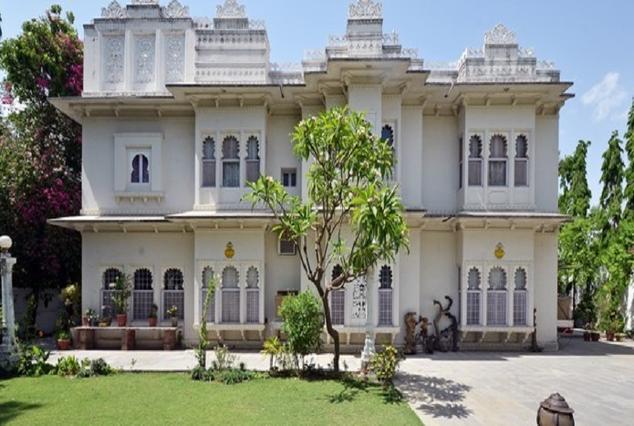 The family of Viramdev were bestowed the 'Thikana' of Pahuna, near Bhilwara. Pahuna has remained the ancestral home for the Pahuna family for generations. Although the ancestral home is still in Pahuna, the present family spends most of their time 165 km away in Udaipur, where their residence is known as Pahuna Haveli.
This is the home of Hanwant Singh & Hemant Kumari. Hanwant Singh, son of Brigadier Jaswant Singh worked for many years in the tea plantations of NE India & the coffee plantations of the South. On his retirement, he and his wife Hemant Kumari returned to live in Udaipur.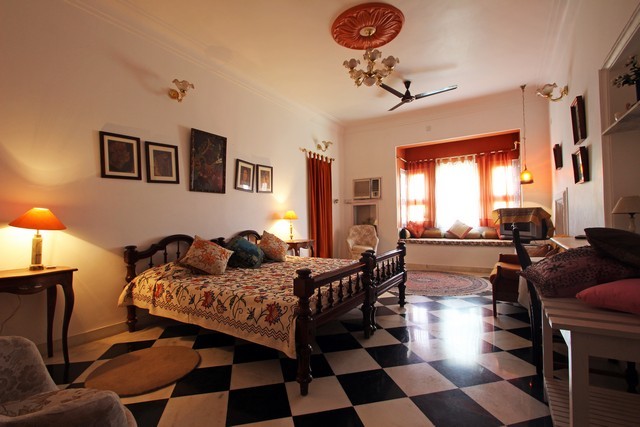 Accommodation:
The idea of providing accommodation was more than anything an opportunity to meet people and make friends: Hemant enjoys socialising and is a keen cook. Delicious home cooked food, prepared under hygienic conditions is provided. Since the aim is to create a truly homely feel, this is termed as a 'Home Stay'.
To maintain our standard and to enable us to give our full attention to our guests, we keep only 7-8 rooms going at a time. Each room is exclusively designed and beautifully furnished.
Facilities:
Facilities Pahuna Haveli - Mahindra Homestays organises services like sightseeing, airport/railway station transfers, professional massage and laundry service on request. Other facilities available at the home stay include travel assistance and car parking. For internet access, guests can use a nearby cyber cafe that is run by a renowned telecom company. Don't Miss The serenity that Pahuna Haveli - Mahindra Homestays offers is unparalleled. Set in a residential neighbourhood, the home stay has a lush garden and a lounge where guests can relax and unwind after a long day of sightseeing.
Location:
Located in the heart of city, 03 kms. from Railway Station, 02 kms. from Bus Stand and 25 kms. from airport.
| | |
| --- | --- |
| Railway Station | 03 KM |
| Airport | 25 KM |
| No. of Rooms | 08 |
| Special Feature | Home stay in Udaipur |