Welcome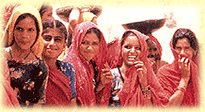 Rajasthan Tours - Most visited Destinations of India
Rajasthan is one of the most fascinating regions in India, with one of the oldest civilizations and extremely rich cultural heritage. The State of Rajasthan ........


North India Tours
The Northern part of India is full of diversities and wonders. North India has got its brilliant past and lively present in the form of forts, palaces and temples.....


East India Tours
East India comprises of 10 states mainly West Bengal, Sikkim, Orissa, Bihar and some of the North eastern Hill States. They all lie in the eastern part of India....


South India Tours
South India is made up of 4 states mainly Andhra Pradesh, Karnataka, Kerala and Tamil Nadu. South India is famous for its natural beauty and rich cultural....


Kerala Tours
Kerala, the god's own country is situated on the south western tip of India. Kerala is one of the famous tourist destination in Asia and offers everything to the tourists. Welcome.....


Gujarat Tours
Gujarat is one of the most diverse states in India. The state of Gujarat is known all over the world for its holy temples, historic capitals, wildlife sanctuaries, ......


Kashmir Tours
The Himalayan Valley of Kashmir is known all over the world for its beauty and charm. The Jammu and Kashmir state is a very large State & comprises of three distinct regions....


Himachal Pradesh Tours
Himachal Pradesh is situated in the heart of the western Himalayas. Shimla, a beautiful hill station is the state capital of the Himachal Pradesh is Shimla, largest city .....


Ladakh Tours
Ladakh is among the most beautiful places in the world which is situated at a height of 3513 meters above sea level. Ladakh is situated on the western end of end of the .....


NorthEast India Tour
The partition in 1947 was greatly responsible for the region's separation from India, but the tourism has been recently promoted in the north-eastern....


Sikkim Tours
Within its area East India encapsulates some of the most striking contrasts in the sub continent. Sikkim has so rich of flora, fauna and diverse population as no .....


Nepal Tours
Nepal, the only Hindu kingdom of the world is situated between Tibet and India. Kathmandu is the cultural and political centre of Nepal and is magnificent for its wealth of unique .....


Bhutan Tours
Bhutan is among the most beautiful places in the world with its neighbors India and China. Its official name, Druk Yul means "Land of Thunder Dragon", portrayed on the flag....


Tibet Tours
Tibet is a homeland of six million people. The significance of Tibet landscaping is not only the earth's highest mountains but also a vast arid Plateau and majestic river valleys....


Adventure Tours
The adventure tours are the best way to explore the unexplored regions in India. In these tours you will travel to the exotic mountain valleys, experience Rafting in the Rivers of India....


Bird Watching Tours
Bird Watching means the activity of observing birds in their natural habitat, where one can identify the birds and understand what they are doing....
Ananda In The Himalayas - Uttaranchal
Information about Ananda In The Himalayas
Located in the tranquil Himalayan foothills, close to the mythological cities of Haridwar and Rishikesh, surrounded by graceful Sal forests, overlooking the peaceful Ganga as it meanders into the distance, Ananda is the spiritual pathway to the ultimate, discovered through the union of body, mind and soul. It is not just a retreat that will leave you breathless with the enchantment of its surroundings, but assists in redefining lifestyles to include the well-known traditional Indian wellness regimes of Ayurveda, Yoga and Vedanta combined with best of International Wellness Experiences to bring about the union of mind, body and soul

Swirled in the sacred mists of time, nestled in the Himalayas is Ananda, a world class Destination Spa. Once the residence of Maharaja of Tehri-Garhwal, it is dedicated to today's traveller , who is looking for innovative ways to restore and rejuvenate his energies. Grounded in Ayurveda, Yoga and Vedanta combined with contemporary international therapies which enhance and augment the original, Ananda is the ultimate escape from the mundane to the spiritual, where every corner spells harmony and every colour soothes the senses.
Spa at Ananda In The Himalayas
The 24,000 square foot spa offers an extensive menu of over 79 body and beauty treatments, integrating the traditional Indian systems of Ayurveda with the more contemporary Western spa approach. The spa experience strives to achieve the ultimate harmony between the physical and the mental realms of the individual.

With unique focus on the traditional Indian sciences of Yoga and Ayurveda; Ananda Spa creates the skillful synthesis between age-old therapies and modern spa technology. The personalized therapy and activities programme are designed to meet individual needs and health goals – de-stress, detoxification and cleansing, deep relaxation, anti-ageing, weight & inch loss, while also offering guidance in the areas of nutrition and exercise.

24 treatment rooms with specialized areas for Ayurveda, Oriental and European systems of holistic health, a team of qualified nutritionists, Western & Ayurvedic physicians, spa therapists with knowledge of ancient Indian sciences and modern western treatments – all gently guide you towards a better lifestyle.

Ananda Spa also offers a temperature controlled outdoor lap pool and a state of the art 16-station life-cycle gymnasium.
| | |
| --- | --- |
| | |
| | |
Yoga at Ananda In The Himalayas
Yoga at Ananda is completely pure and traditional in form, stemming from the roots of Hatha yoga and adapting it to suit individual needs. It is a disciplined science encompassing all aspects of life in different ways and levels to balance the mind, body and spirit. This helps us to restore perfect health and leads us from consciousness to super consciousness, resulting ultimately in eternal bliss or Sat-Chitt - Ananda which is the aim of Yoga.

Our experienced Yoga teachers are trained to understand your personal objectives and goals during your stay at Ananda and beyond. They will then design a specific yoga and meditation program for you to assist you through your journey of life, balancing your being and assisting you to achieve health and well being.
| | |
| --- | --- |
| | |
| | |
Ayurveda at Ananda In The Himalayas
At Ananda, Ayurveda forms an intrinsic part of the wellness regime for the guests. From massages and specialized diet programme to fulfill personal goals to the more rigorous transformations in lifestyle, the Ayurveda experience has been designed keeping in mind the individual's desire to heal, cleanse, relax and revitalize.

The ancient Hindus were known to be a highly intellectual and sensuous people. One of their cardinal principles was that there is no dividing line in human personality between the mind and the body. The mind is body and the body is mind. Also, that if beautifying the mind is to beautify the body, the converse is equally true. Beautifying the body is to beautify the soul.

With qualified Ayurveda doctors and therapists to administer treatments ranging from therapeutic massages to more rigorous modes of toxic elimination, the Ayurvedic therapies at Ananda are strongly rooted in ancient traditions, while keeping in mind contemporary preferences and comforts.

The authenticity and our commitment to this ancient life system are evident in the use of age-old powders; oils, vessels, wooden beds, treatment rituals and qualified therapists trained in traditional Ayurvedic schools. Be it a carefully monitored Ayurveda meal or a traditional massage, your body and spirit undergo a holistic metamorphosis, in the most pristine Himalayan environment, traditionally believed to be the fountainhead of Ayurveda.

According to Ayurveda, the universe is made of five primordial elements, namely earth, air, fire, water and ether. These elements themselves are inanimate, but in combination, give rise to three main biological forces or principles in the human body, called doshas - , and, as every human being has a different balance of elements, one dosha is typically predominant in our constitution and ascertains our personality.

Ananda Ayurvedic Therapy programme are prescribed by the physician after a detailed consultation, which specifies daily routines, diet and wellness activities. The consultation focuses on balancing the three bio energetic forces in the human body, namely Vata, Pitta and Kaph
| | |
| --- | --- |
| | |
| | |
Accommodation at Ananda In The Himalayas
When living is but part of the echo of nature then style and elegance blend discreetly to enhance each nuance of serenity. The Guest Rooms, Suites and Villas at Ananda in the Himalayas make a statement with colours that echo nature, and views that leave one gazing into the enchantment of god's own country.
Restaurant at Ananda In The Himalayas
Everybody requires a customized diet. One type is not good for all, and standard diets such as high-carb, high protein or low-cal are simply not healthy choices for everyone. Ananda's food concept is based on this belief and through incorporating key principles from Ayurveda. According to Ayurveda everything is made out of the five elements of air, space, fire, water and earth, including our bodies. The three body types are a combination of these - Vata constitutes air and space - Pitta is made up of fire and water - and Kapha is water and earth.

Therefore, when thinking about food we must take into consideration not just taste, but suitability to body type. For example, Vata body types (air and space) lean towards light and dry foods. In order to balance this, oily, moist and heavy foods, with tones of sweet, sour and salt need to be added to the diet. In contrast, Pitta body types (fire, water) need cool and heavy foods with sweet, bitter and pungent flavours to dowse the fire. Similarly, Kapha body types (water, earth) need light food, with bitter, pungent and astringent flavouring - such as thyme, rosemary and mustard.

Ananda in the Himalayas should not be looked at just as a place to diet and lose weight, but should instead be "a way of life". Our cuisine is fresh natural foods low in fat and calories with an emphasis on whole grains, fresh fruits and vegetables, lean proteins, low-fat dairy products, and the avoidance of added or artificial salts, colors, flavors, or preservatives.

The objective is to provide a rejuvenation cuisine for guests, who, whilst relaxing, desire to re-vitalize their body and soul through a healthy approach to diet and lifestyle. This is reemphasized by the show kitchen at Ananda where our chefs instruct in how to make these dishes at home so that one may continue that 'way of life'. Special care menus are provided in consultation with the in house Ayurvedic doctor, to align the specific imbalances of the various body types.
Facilities at Ananda In The Himalayas
Executive Retreats
Ananda in the Himalayas is the ideal destination for Board Meetings and Executive Retreats - groups of upto 20 people. An impressive board room with a majestic 15 feet high ceiling and a fireplace and the Adhyatma Dham Pavillion with majestic mountain views create inspiring venues for high powered meetings.
How to reach at Ananda In The Himalayas
Ananda In The Himalayas is Located:
By Air Flight schedule from Delhi domestic airport to Jolly Grant Airport, Dehradun - followed by an hours' picturesque drive to Ananda in the Himalayas is given under:

By Train A 4 - 7 hour journey from Delhi - Haridwar - Dehradun followed by a one-hour's drive to Ananda in the Himalayas.

By Road
If you like to be in control of how you travel to Ananda, then a car drive through Meerut, Muzzafarnagar, Roorkee, Haridwar and Rishikesh is the preferred choice. A five-hour drive from New Delhi International Airport to Ananda (260 km) gives you an insight into the much-touted diversity in India.
To enable us to send you the rates of the Ayurveda packages of the above resort, we need to have the number of participants and the dates from you. (Query)