Welcome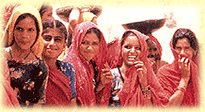 Rajasthan Tours - Most visited Destinations of India
Rajasthan is one of the most fascinating regions in India, with one of the oldest civilizations and extremely rich cultural heritage. The State of Rajasthan ........


North India Tours
The Northern part of India is full of diversities and wonders. North India has got its brilliant past and lively present in the form of forts, palaces and temples.....


East India Tours
East India comprises of 10 states mainly West Bengal, Sikkim, Orissa, Bihar and some of the North eastern Hill States. They all lie in the eastern part of India....


South India Tours
South India is made up of 4 states mainly Andhra Pradesh, Karnataka, Kerala and Tamil Nadu. South India is famous for its natural beauty and rich cultural....


Kerala Tours
Kerala, the god's own country is situated on the south western tip of India. Kerala is one of the famous tourist destination in Asia and offers everything to the tourists. Welcome.....


Gujarat Tours
Gujarat is one of the most diverse states in India. The state of Gujarat is known all over the world for its holy temples, historic capitals, wildlife sanctuaries, ......


Kashmir Tours
The Himalayan Valley of Kashmir is known all over the world for its beauty and charm. The Jammu and Kashmir state is a very large State & comprises of three distinct regions....


Himachal Pradesh Tours
Himachal Pradesh is situated in the heart of the western Himalayas. Shimla, a beautiful hill station is the state capital of the Himachal Pradesh is Shimla, largest city .....


Ladakh Tours
Ladakh is among the most beautiful places in the world which is situated at a height of 3513 meters above sea level. Ladakh is situated on the western end of end of the .....


NorthEast India Tour
The partition in 1947 was greatly responsible for the region's separation from India, but the tourism has been recently promoted in the north-eastern....


Sikkim Tours
Within its area East India encapsulates some of the most striking contrasts in the sub continent. Sikkim has so rich of flora, fauna and diverse population as no .....


Nepal Tours
Nepal, the only Hindu kingdom of the world is situated between Tibet and India. Kathmandu is the cultural and political centre of Nepal and is magnificent for its wealth of unique .....


Bhutan Tours
Bhutan is among the most beautiful places in the world with its neighbors India and China. Its official name, Druk Yul means "Land of Thunder Dragon", portrayed on the flag....


Tibet Tours
Tibet is a homeland of six million people. The significance of Tibet landscaping is not only the earth's highest mountains but also a vast arid Plateau and majestic river valleys....
Estuary Island Resort Poovar - Trivandrum
Information about Estuary Island Resort
Estuary Island Resort ( a unit of Thomas Hotels & Resorts ), a beachside heaven where the Lake, River, Sea and Beach meet to form an exotic land of scenic beauty offers 71 rooms, with a range of accommodation facilities perfect for all kind of visitors. The serene tropical decor of rooms feature all modern amenities. With the best panoramic view of the natural wonder, Estuary, set amidst four-and-a-half tropical acres of swaying coconut groove provides exceptional value and quality in its service and hospitality.

Estuary is a resort like no other. The buildings have been designed to blend in with the natural beauty of the surroundings. Throughout the resort, coconut trees and gentle sea breeze thread their way among beautiful landscape; spacious walkways, swimming pool and a floating restaurant distinguish Estuary as a class of its own.

Romance and pleasure await you on Estuary. At night, the private deck becomes the setting for an intimate candlelight dinner(as prior reservation). Enjoy superb service, fine food and professional hospitality at Estuary Island Resort.
Ayurveda & Yoga at Estuary Island Resort
The exclusive Estuary Ayurveda offers an extensive menu of over different body and beauty treatments, integrating the traditional Indian systems of Ayurveda with the more contemporary western approach. The Ayurveda experience strives to achieve the ultimate harmony between the physical and the mental realms of the individual.

With unique focuses on the traditional Indian sciences of Yoga and Ayurveda, Estuary Ayurveda provides the skillful synthesis between age-old therapies and modern technology.

The personalized therapy and activities programs is designed to meet individual needs and health goals – de-stress, detoxification and cleansing, deep relaxation, anti-aging, weight & inch loss, while also offering guidance in the areas of nutrition and exercise.

Some of the treatments offered at our Ayurveda Centre are:

General Massage, Rejuvenation Massage, Relaxation Massage, Cream Massage, Powder Massage, Head Massage, Marma Massage, Chakra Massage, Chavittithirummu (Foot Massage), Kolthirummu, Mukhalepam (Herbal face pack), Sareeralepam (Herbal body pack), Steam bath, Thaila Dhara, Thakra Dhara, Ksheera Dhara, Dhanyamla Dhara, Kizhi, Sirovasthy, Kadivasthy, Urovasthy, Greevavasthy, Pizhichil, Nasyam, Snehavasthy, Kashayavasthy, Dhoopanam, Tharpanam
Accommodation at Estuary Island Resort
Estuary Island Resort, a luxurious beachfront resort for the discerning traveler, is perched on the edge of an estuary, between the pristine beauty of a natural wonder where Lake, River, Sea and Beach meet at point.

The resort, consisting of 71 rooms ranging from Estuary Premium, Estuary View/Cottage and Estuary Garden, offers first-class amenities and service in a relaxed setting, creating a perfect, serene retreat from the ordinary. All Estuary feature air-conditioning, IDD telephone, satellite TV among other facilities.
The beach is accessible by a 5minutes boat ride, which is complimentary from the resort

We welcome you to be the guest of Estuary and to discover all the wonderful possibilities that await you at the resort.

Estuary Premium:
Luxury suites with class interior with exclusive designs of wood, large king size bed, spacious lounge area, separate bath and shower. Set in with all modern amenities and adjoining central facilities has elegant view of the calm sea.

Estuary View/ Cottage:
Estuary View rooms have and exotic view of the sea with all living facilities. All Delux rooms are with separate bath and shower, private balcony and other modern facilities.

Estuary Garden:
The rooms are facing the tropical garden, which blend harmoniously with the lush beautiful landscape. All the rooms tastefully constructed in wood and are only meters from the sea and the beautiful white sandy beach that circles the island.
Restaurant at Estuary Island Resort
Estuary Island Resorts dining room is a relaxed, informal space where the emphasis is placed on fresh food, efficient service and meticulous attention to detail. An open kitchen allows guests to watch the preparation of each dish.

The room celebrates the unique environment of panoramic view of the natural wonder, in its colors and furnishings and its stunning view of the estuary. The dining room is available to both in-house and outside guests. Round the clock service available at our restaurant.

Spices: The multi cuisine delight
A multi cuisine culinary delight offered at the resort's elegant private dining room. For ones who like to be truly pampered, a professional chef is available to prepare sumptuous meals which can be delivered and served to guests on demand.

Ripples: Seafood speciality restaurant
The seafood speciality restaurant gives you a unique experience in dining in Kerala. Or where else can you enjoy the formation of an estuary as you dine? As its name suggests, it is perhaps the last ripple of a lake as it is on its banks. So you will enjoy watching fishes in its natural habitat as you dine.

Deck Dining
This is one of the most romantic dining experiences you can have here if there are no other requests for deck dining. Imagine having a drink or a tea in the backdrop of a setting sun.

Garden dining
Garden dining is very special and charming for the morning coffee and the evening tea time.

Lotus*: Floating restaurant
Who says great dining is only about great food? Great ambience does a miracle to good food. It doubles its taste.
Facilities at Estuary Island Resort
The Estuary Island Resort has a guest service standard designed to create an unforgettable holiday experience. With facilities and services to meet all of your needs, including a world-class Ayurveda.

Treat yourself to a massage at the Ayurveda or take a body, mind and soul rejuvenation program at the Ayurveda center run by the qualified professionals. A beautiful swimming pool overlooking the estuary, recreation facilities and a fully-equipped fitness center are some of the many activities that can be done at the resort.

The key facilities include the following and much more:
24 hour front desk ayurveda, outdoor pool, 24 hour room service, private deck, laundry service, outdoor children's pool, fitness center,boat trips, travel desk, foreign exchange

Conference/banquet facility
The Estuary Island Resort has excellent facilities for seminars, meetings and staging of special events. Our Conference hall can accommodate 150 people in the theatre style and 75 people in the 'u' shape arrangement, providing up-to-date audio-visual equipment and high class hospitality to ensure that all meetings are fruitful. Theme dinner parties to suit the occasion and outdoor dining facilities with a natural difference.
How to reach at Estuary Island Resort
The Estuary Island Resort is located about 30 kms from trivandrum airport Estuary is one among the natural wonders where the Lake, River, Sea and Beach meet the land, is situated adjacent to the Poovar Island a rare find in Kerala, the southern state of India
To enable us to send you the rates of the Ayurveda packages of the above resort, we need to have the number of participants and the dates from you. (Query)