Welcome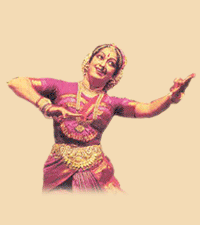 Information on Mandvi

Mandvi is located on the banks of the Rukmavati river, only one km away from the Arabian Sea at the Gulf of Kutch. Mandvi lies southwest from the city of Bhuj and was established in 1581 AD by the Rao Khengarji, the first Jadeja ruler of Kutch. Mandvi was a originally a fortified town having a fort wall of about 8 m high and 1.2 wide stone masonry. It was also a 400 years old shipbuilding center. Today, Mandvi is a well known centre for the production of the country crafts. It has a very pleasant climate throughout the year and was a summer retreat of the Kutch Maharaos.
History of Mandvi
During the maritime trade, before the arrival of steamboats, Mandvi was a rich and prosperous town which earn four times more revenue from export than import. It was a profit making centre of the Kutch, in terms of wealth. Mandvi was a town of merchants and seamen, both mutually benefiting from each other. In the 18th century, the Rao Godji (1760-78) built and maintained a fleet of four hundred ocean-going vessels, including one that sailed to England and back in 1760. The Mandvi merchants established the trade with East Africa, Malabar and the Persian Gulf. In the early 19th century, it was a major port of entry for the inland trade with Malwa, Marwar and Sindh. Mandvi lies at the junction of two famous trade routes, the maritime spice trade route and the desert camel caravan route, thus acting as an important trade centre. Today, one can also see the smaller boats being constructed in the traditional techniques by the master carpenters.
Tourist attractions in Mandvi

The major tourist attraction in Mandvi is the Vijay Vilas Palace. This royal palace is set in the middle of well laid gardens with water channels and marble fountains. The architect and craftsmen from Jaipur designed and constructed the palace in 1920 AD. The central high dome, windows with coloured glass, carved stone jails, domed bastions, extended porch and the other exquisitely stone carved elements, are the worth visiting elements in the palace. Besides this palace, Mandvi has some very beautiful houses which belong to the rich merchants, a girls high school and a light house.
How to reach here
By Air:
The nearest airport is located at Bhuj which is about 50 km.

By Rail:
The nearest railway station is located at Gandhidham which is about 95 km.

By Road:
Mandvi is connected to various cities in Gujarat like Bhuj, about 50 km) and Rajkot, about 268 km.