Gajner Palace, a unit of HRH Group of Hotels is an incomparable jewel in the Thar Desert. This palace is built on the embankment of a lake by H.H. Maharaja Sir Ganga Singhji of Bikaner. Gajner Palace is situated about 30 km from Bikaner in Gajner and spread over 6000 acres of land. Gajner is located near Kolayat, an old historic village with a holy lake (Kapil Sarovar) and numerous temples. Gajner attracts thousands of pilgrims especially during Kartik Purnima on full moon day between October and November Gajner Palace was earlier used by the former Maharajas as a hunting lodge and various British dignatories also visited during the British Raj System.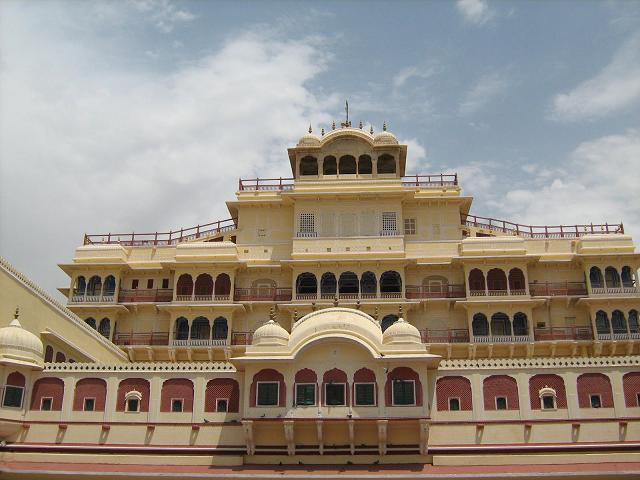 During the reign of Maharaja Ganga Singhji, this palace was used for duck and Imperial Sand Grouse shooting and lavish entertainment. Christmas season was often celebrated with great fun and frolic and both, national and international kings and other dignatories were invited on this grand occasion. Some dignatories who have visited Gajner Palace are the Governor General Lord Elgin, Lord Mountbatten of Burma, Prince of Wales (1905) and Lord lrwin (1927).

Now, the Gajner Palace has a private wildlife sanctuary. This sanctuary is home to endangered antelopes like the Chinkara, Black Buck, Neelgai and other animals. During winter months, the lake also becomes home to more than a hundred species of migratory birds, including the Imperial Sand Grouse. The tourist can enjoy the jungle safari in the wildlife sanctuary in the morning and evening.

Gajner Palace is divided into five different wings which are Dungar Niwas, Mandir Chowk, Gulab Niwas, Champa Niwas and Sardar Niwas. The hotel offers 31 well appointed rooms and suites. Each suite has been meticulously restored to its original grandeur. In Gajner Palace, one can also view the photographs of the days of the British Raj System which have been meticulously arranged in the corridors. The tourists can also enjoy Camel Safari, Jeep Safari, Horse riding, billiards, tennis and boating at Gajner Palace.

How to reach here:
The nearest city is Bikaner which is about 30 km. Bikaner is well accessible by rail, air and road. The nearest railway station and airport is situated at Jodhpur which is about 250 kms.