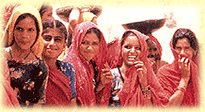 Rajasthan Tours - Most visited Destinations of India
Rajasthan is one of the most fascinating regions in India, with one of the oldest civilizations and extremely rich cultural heritage. The State of Rajasthan ........


North India Tours
The Northern part of India is full of diversities and wonders. North India has got its brilliant past and lively present in the form of forts, palaces and temples.....
----- Original Message -----
From: surendra likhyani
To: indovacations.net
Sent: Tuesday, March 12, 2013 11:01 AM


Thanks for arranging our trip to Trivendrum/kanyakumari. We really enjoyed it. The driver "Prahaladh" who picked us at the airport was very knowledgeable and excellent person. Please convey our thanks to him.

Surendra