Ranthambore Hotels
Khem Vilas - Ranthambore

Hotel Khem Villas, is a jungle camp established by Usha and Goverdhan Singh Rathore along with Pritam Singh on the outskirts of Ranthambhore. Goverdhan is the son of Fateh Singh Rathore one of India's leading Tiger experts who is also aptly referred to as the founding father of Ranthambhore helping put the park on the Tiger Map of the World. Accommodation is divided into three categories and designed keeping in mind that simplicity is the ultimate sophistication; great pains have been taken to use locally sourced materials and skills.
Rooms:
The main building provides four bedrooms that are self contained and can be used as individual rooms or can provide the option for a small group to hire the entire portion as a private space to be enjoyed together. All the rooms are air-conditioned spacious with en suite bathrooms. The upstairs rooms have large bay windows from which you can enjoy view along with the multitude of sounds of nature.
Accommodation:
Cottages: These are stand-alone cottages with a total private area of 40 X 40 feet. This includes a spacious and comfortable bedroom, large bathroom, an open to sky private plunge pool with an outdoor shower. Also included in this space is a large private courtyard and veranda. The bedroom is air-conditioned with a large glass doors overlooking beautiful undisturbed vistas that could be a water body or a dense jungle.
Tents: These are erected on a wooden platform on a steel frame with all the modern amenities. The bathrooms are minimalist using simple natural materials like bamboo and wood to give a rustic charm without compromising on comfort and functionality.
Food: The food in the camp is freshly cooked using mainly home grown organic vegetables. Even the milk is from the local farm where the cows are fed organic feed. Guests will be provided a satisfying selection of Indian, Western and Oriental Cuisine during their stay.
Plunge Pool: There is a small plunge pool filled with fresh water to cool of during the heat of the day.
BAR: The guests will have a choice of having a selection of alcoholic beverages and cocktails either in air-conditioned comfort in the cosy bar or outside in the natural surroundings.
Massage: Local masseurs can be provided to give a traditional massage in the courtyard of the cottages using traditional oils.
CAMP FIRE: Every night in winter around the campfire by the lake guests will be enthralled by Govardhan's stories from his experience of over 35 years in the jungle. Usha will entertain the guests with her easy charm and excellent food.
Location:
Hotel Khem Villas, is a Jungle Camp on the outskirts of Ranthambhore. Ranthambhore is situated 13 kms from the District Headquarter of Sawai Madhopur in Rajasthan, INDIA. Nearest Airport: Jaipur (200kms), Nearest Railway Station: Sawai Madhopur - 13kms from the camp.

| | |
| --- | --- |
| Railway Station (Swaimadhopur) | 13 KM |
| Airport (Jaipur) | 180 KM |
| No. of Rooms | 17 |
| Special Feature | Plunge Pool, Local masseurs, Nature Guide, Jungle Trips, Village Trips, Nature Walks, Medical Facilities on request |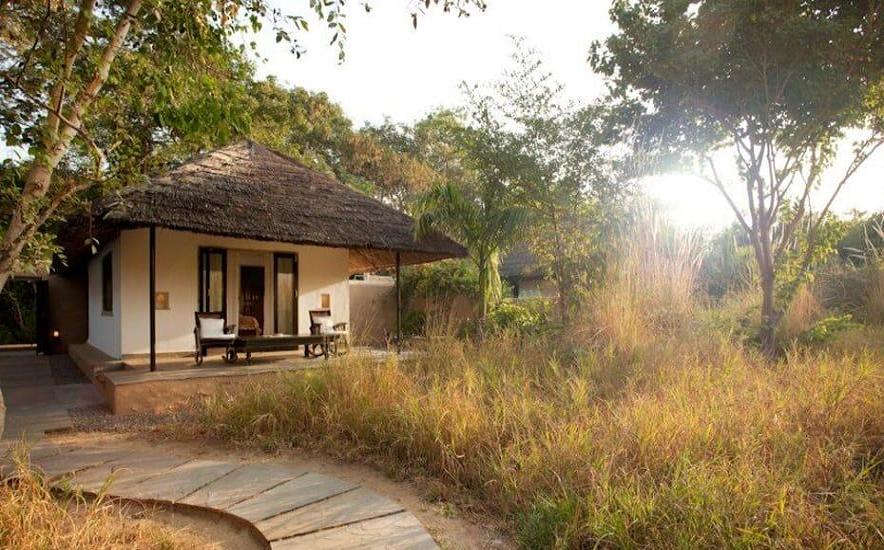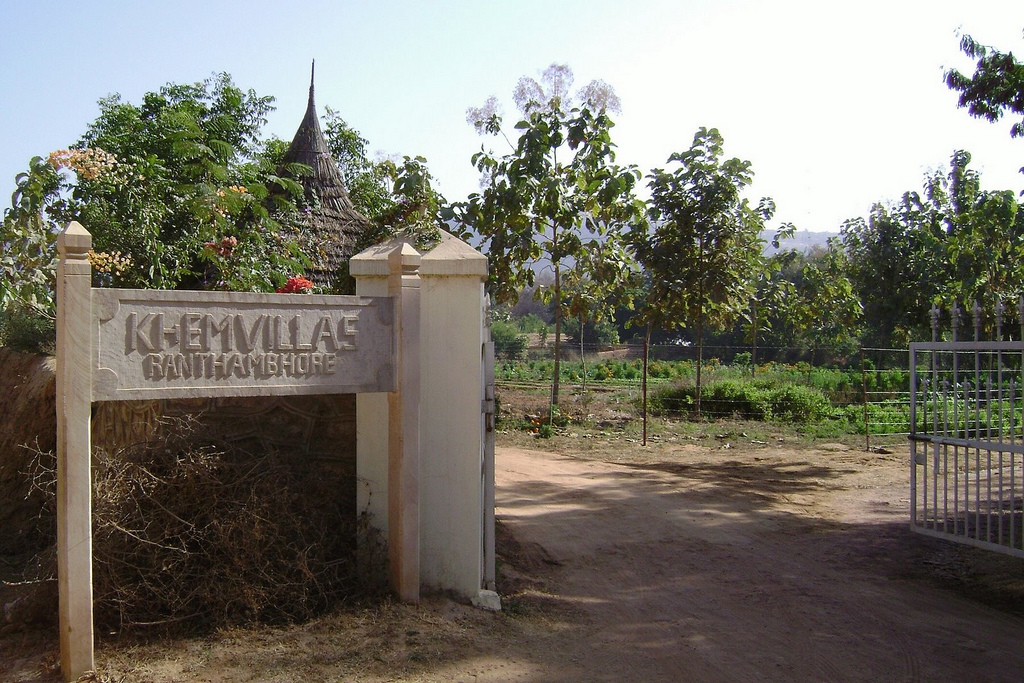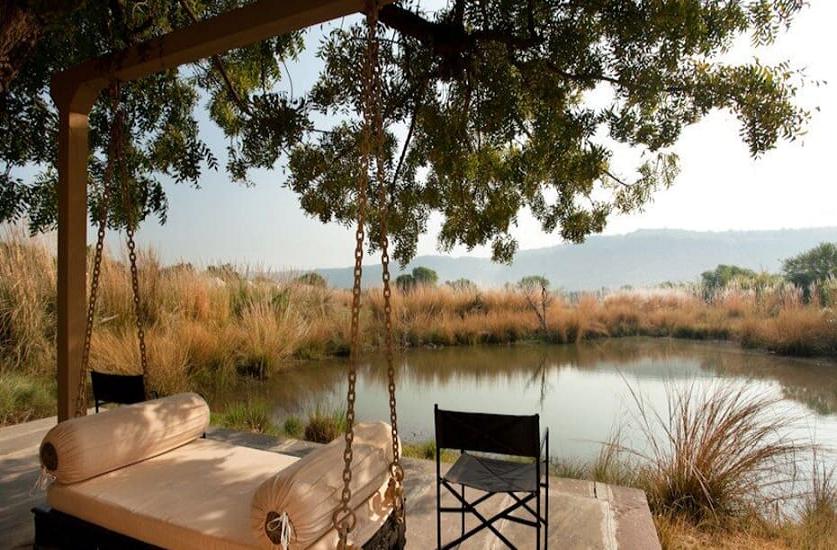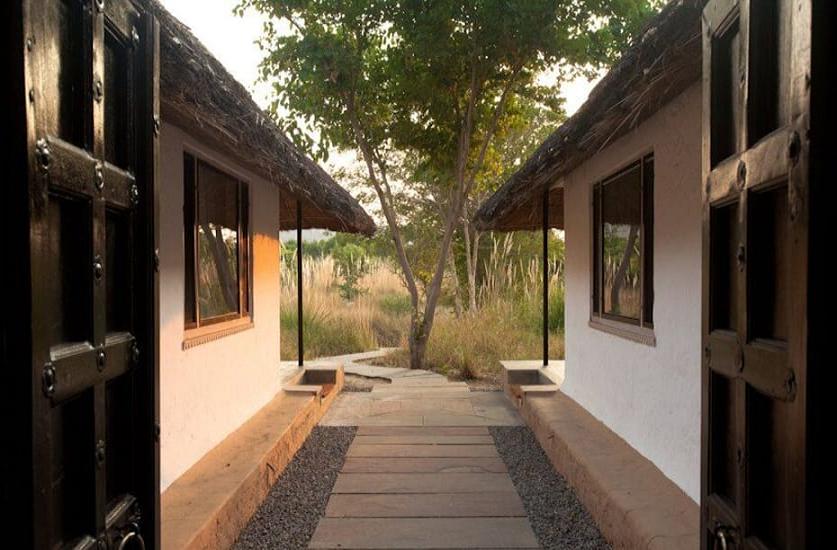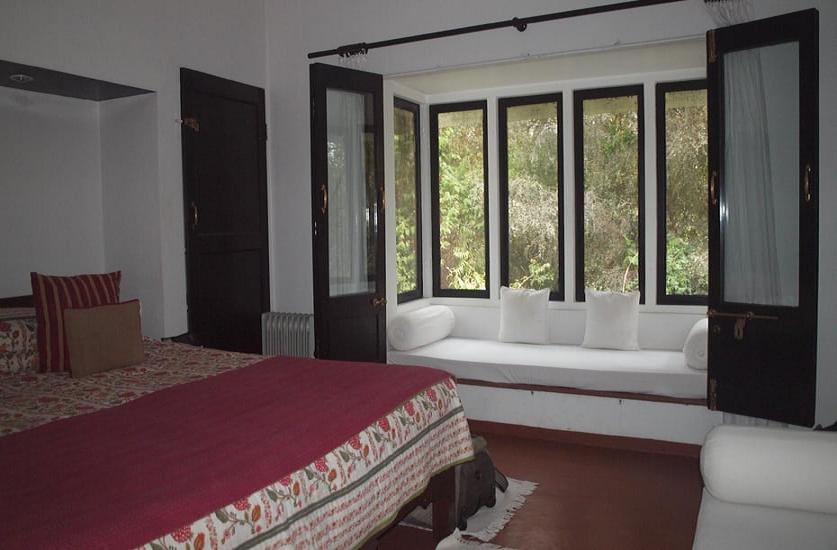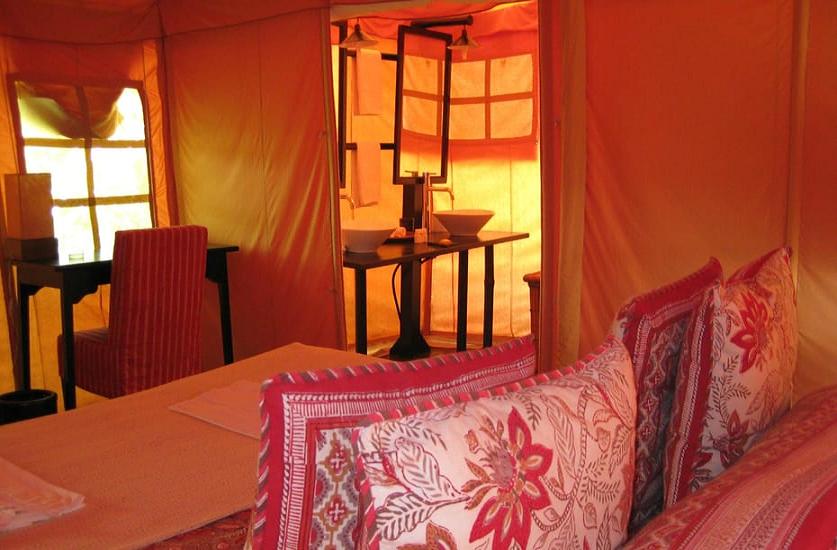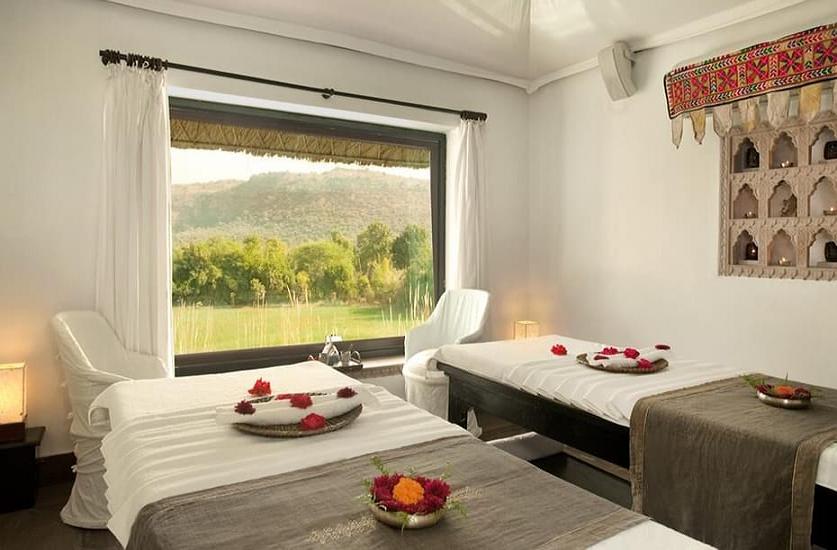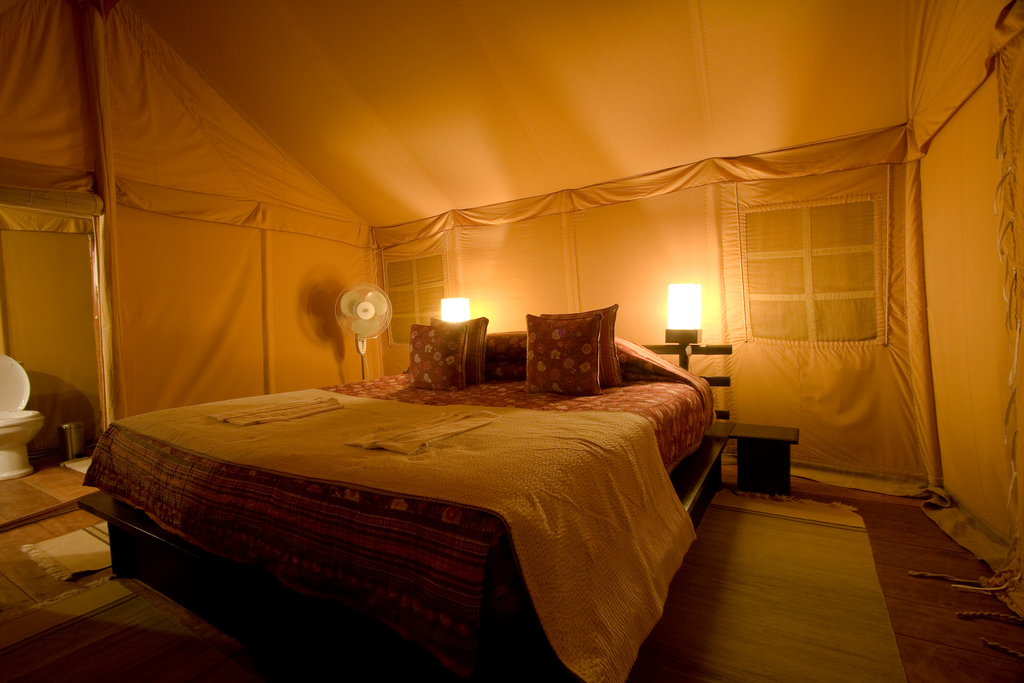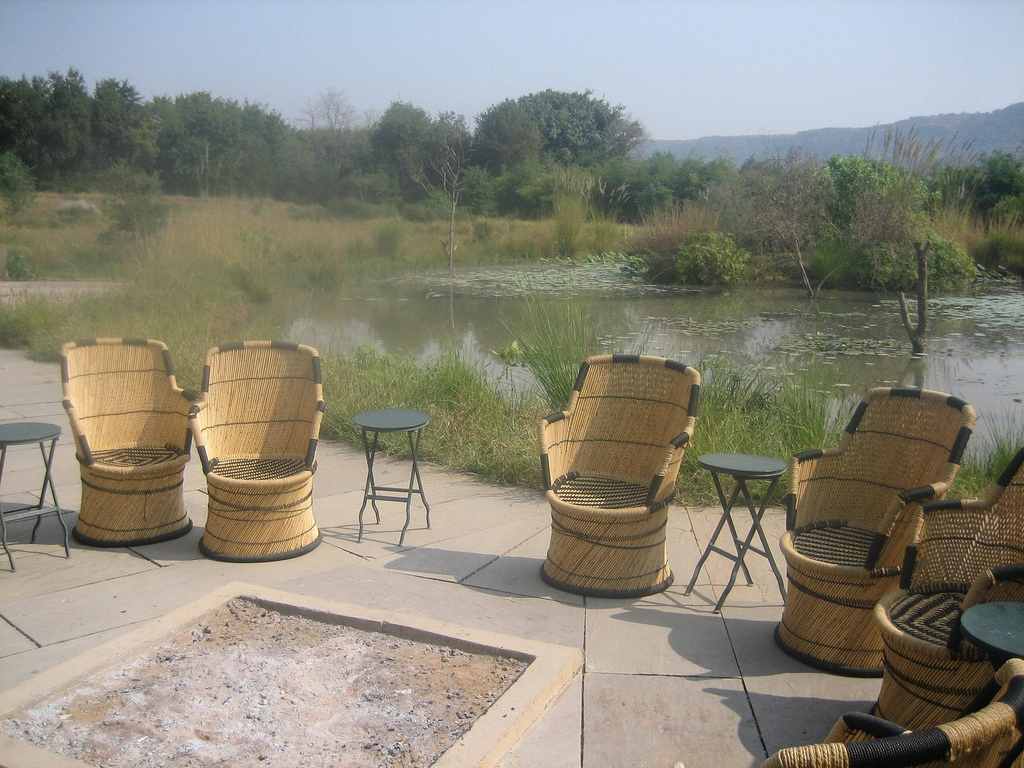 | | | | | | | | |
| --- | --- | --- | --- | --- | --- | --- | --- |
| Home | e-mail | Chat | Contact | About Us | Feedback | FAQ | Site Map |

www.indovacations.net
Copyright © Indo Vacations. All Rights Reserved.