The Golden Triangle Tour with Dussehra Festival
(14 Days / 13 Nights)
(Delhi-Jaipur-Pachewar-Kota-Ranthambore-Fatehpur Sikri-Agra-Delhi)
(to view the route of this tour on a Map please click here)


Welcome


Thee festival of Dussehra, also known as Vijayadashmi, is one of the fascinating festivals of India and is celebrated with joy and enthusiasm. According to the great Hindu scripture, the Ramayana, Lord Rama performed chandi-puja (holy prayer). This was carried out in order to invoke the blessings of Durga Maa for the killing of Ravana, the ten-headed demon king of Sri Lanka who had abducted Seeta, wife of Lord Rama.

Durga Maa divulged the secret to Rama on how he could slay the great Ravana. Hence upon vanquishing the demon Ravana, Lord Rama with Sita and younger brother Laxmana, returned victorious to his kingdom of Ayodhya on the day which is called 'Diwali'. Revelers across northern India re-enact the legend at sundown in a performance called the Ramlila, featuring actors dressed as Rama shooting flaming arrows at effigies stuffed with firecrackers.

Dassera day is considered a most auspicious day. It is a time-honored belief that if any new venture is started on this day, it is bound to be successful. Hence, all the undertakings be it laying-in of foundation of a new building, opening of a new commercial establishment or even initiating a child into the world of learning- are started on this day. Also on this day implements of agriculture, manufacturer's machines, the intellectuals pens, the household articles, the children's school books are placed before the idol of Durga and worshiped.



Dussehra Festival Kota
On tour to Rajasthan don't skip a visit to Kota. Kota has once served as the integral part of the former Rajput kingdom of Bundi. In 17th century it was formed into a distinct princely state. Today, it is widely known for its imposing palaces, landscaped gardens and numerous attractive monuments. Located on the banks of Chambal River and drained by its affluents, Kota is a magnificent scenic spot to visit. However, apart from historical importance and picture-perfect beauty, Kota also reigns supreme among tourists for holding gala celebrations for Dussehra Festival. The Dussehra Festival, Kota can be touted among the major attractions of the town.

During the Dussehra Festival in Kota a very vibrant and colorful mela or fair is organized.

This festival is usually held every year in the Hindu month of Ashvin that begins from September and ends in October.

This festival has a mythical association. According to the legend, this event is

held to celebrate the triumph

of Lord Rama over the Demon King Ravana. This most fiery fight between demon and god continued for 10 days in which evil had to face defeat at last.
The very catchy feature of the Dussehra Festival, Kota is the theatrical representation of this encounter. In this dramatic enactment both children and elders take part with great fervor and enthusiasm. In the whole drama the portion that attracts children to the fullest extent is the role of the Vanar Senas or the monkey forces led by the monkey God Hanuman. The drama is personified to such an extent that audience starts singing slogans in praise of Lord Rama. However the climax of the drama comes with setting fire on the gigantic effigies of the defeated 10 headed Ravana along with his brother Kumbhkarana and his son Meghnath. The effigies are basically built of paper and bamboo.

These are packed with crackers which actually help in setting fire.





Once the effigies of the demons

are burnt people change their

course

of activities and bask in various other festivities during Kota's Dussehra Festival. Of the numerous celebrations, cattle fair in Kota is the must-witnessed sight.


History
The town of Kota was once the part of the erstwhile Rajput kingdom of Bundi. It became a separate princely state in the 17th century. Apart from the several monuments that reflect the erstwhile glory of the town, Kota is also known for its palaces and gardens. Kota is located in the southern part of the state of Rajasthan, in the northwestern part of India. It is located on the eastern bank of Chambal River and is drained by its tributaries. Kota is on a high sloping tableland forming a part of the Malwa Plateau. The Mokandarra hills run from southeast to northwest axis of the town. It is 36 km from Bundi. Summers are quite hot (April–June) while winters are cool (October–February). It experiences scant rainfall between June and August.


The history of Kota is linked with the history of Bundi.

Both Bundi and Kota came under the rule of the Chauhans in the 12th century. The descendents of the Chauhans set up their capital at

Bundi and ruled from here. While Bundi was the capital,

Kota formed the land granted to the eldest son of the ruler. This arrangement continued until 1624. In 1624, Emperor Jahangir, the great Mughal ruler, partitioned Bundi and made Kota an independent state. Rao Madho Singh, son of the ruler of Bundi, ascended the throne of Kota. It became a part of the British Empire in 1818 and later became a part of the Indian state of Rajasthan, when it gained independence in 1947.


Kota Dussehra

Location: Kota, Rajasthan.

Significance: To celebrate Ram's victory over Ravana.

Time of Celebration: For a fortnight on the auspicious occasion of Dussehra, which usually falls in October.


Dussehra is the beloved festival that is celebrated almost all over India but Dussehra in Kota certainly sets it apart with 75 feet tall effigies of the demons Ravana, Kumbhakarana and Meghnath that are burnt here on Dussehra day. Villagers dress themselves in colorful dresses and offer prayers to Lord Rama.

There is a dazzling procession that mesmerizes the onlookers that come here from the surrounding villages and


provide a ripe opportunity for the traders to display their
wares.
Cultural Programmes are organized and one can see the scintillating performances by the prominent artistes who come here from all over the country.

Famous for: Kota Barrage, Jag Mandir, Haveli of Devtaji, Chambal Garden, Maharaja Madho Singh Museum etc.
Dussehra Festival:
22nd October, 2015

Dussehra Festival - Kota , Rajasthan (October) coming year

11th October, 2016

Day 01. Flight to India (Delhi)
Around midnight arrival in Delhi
. The cosmopolitan city and capital Delhi is the main gateway for travelers. You are met by an Indo Vacations representative and transferred to the hotel.


Day 02. Old - New Delhi
This morning is at leisure. Afternoon sightseeing in Old Delhi. We take a Rickshaw Ride parallel to the Red Fort
through the old city and famous Silk Road and Silver Bazaar. Sightseeing of Old Delhi includes "Rajghat" , the place where Mahatma Gandhi was cremated and Jama Masjid
, the great mosque of old Delhi. Today we also visit the famous
"Humayun Tomb
" which is the first substantial example of Mughal architecture in India and "Qutub Minar
" which is 71 meter high and was constructed in 1199. Before we proceed to the Hotel we have a drive through New Delhi where we see the India Gate
, Government Buildings and Embassies.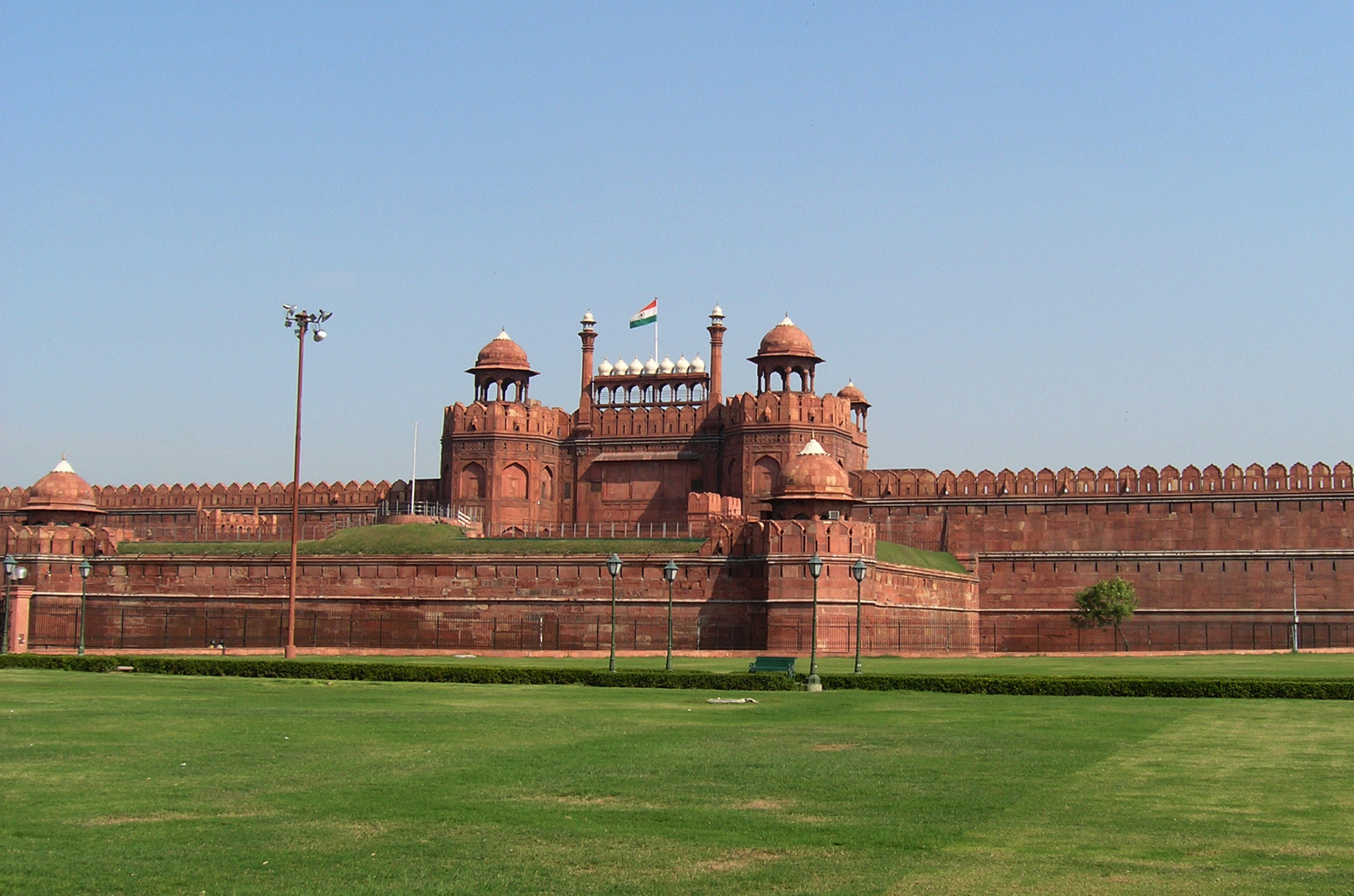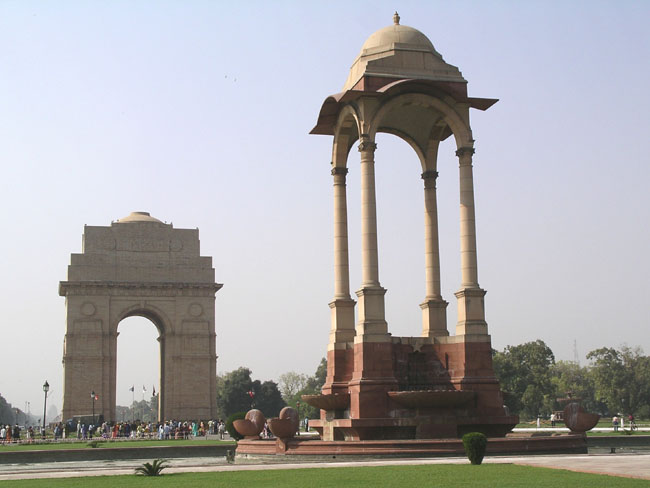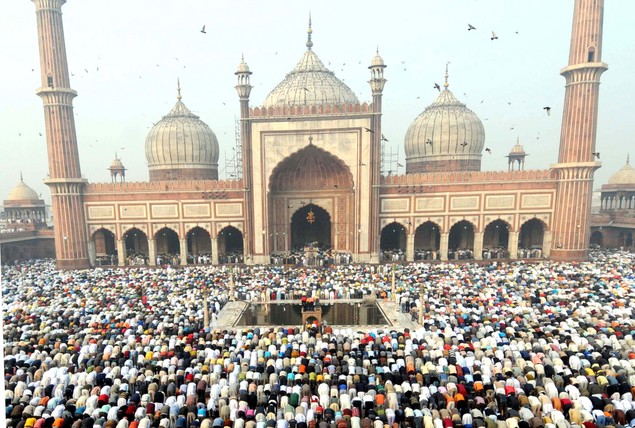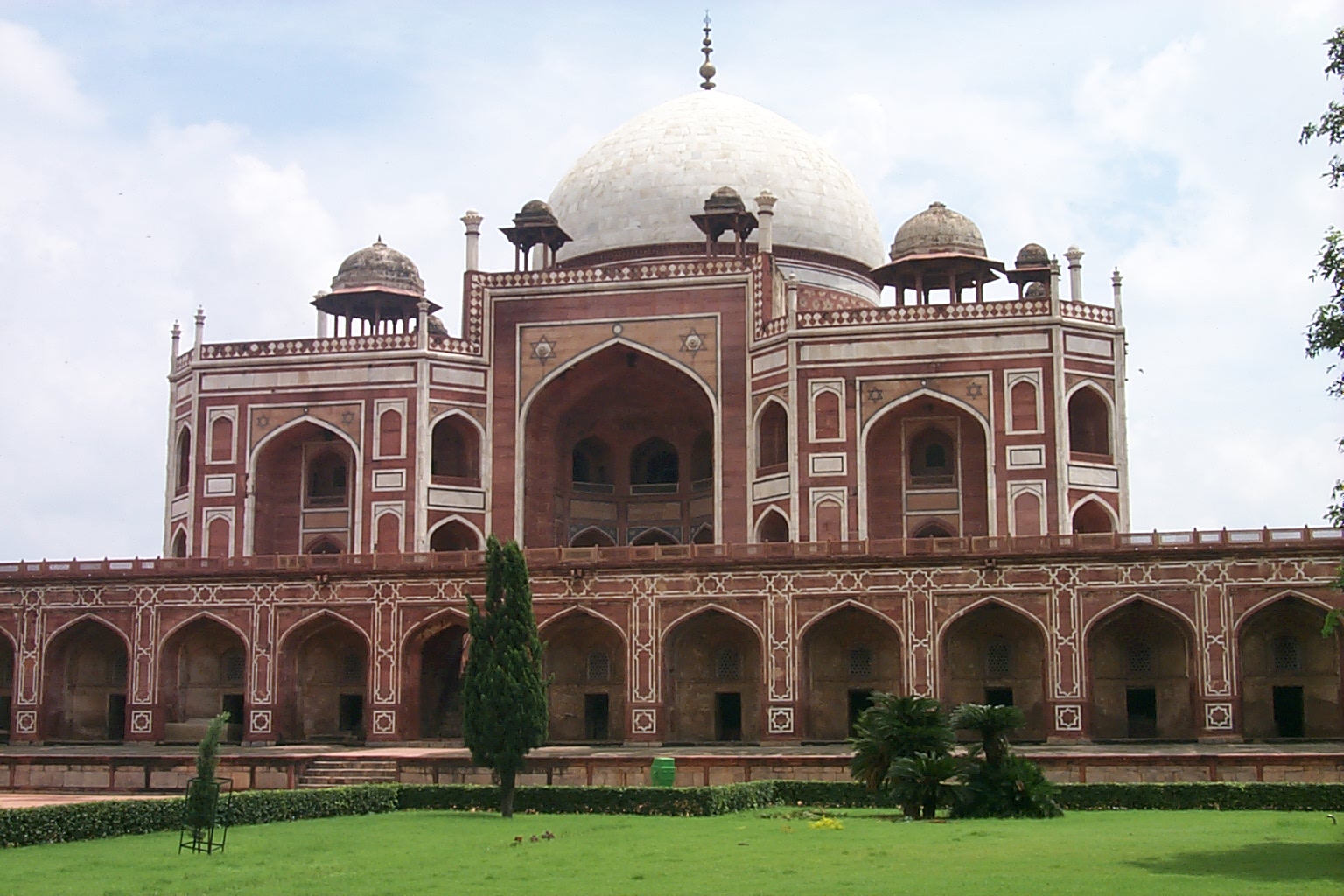 Day 03. Delhi - Jaipur (about 270 km / 5-6 hours)
Today we drive to the Pink City, Jaipur. This city owes its name, foundations and careful planning to the great warrior and astronomer, Maharaja Sawai Jai Singh II. Jaipur is the capital of Rajasthan and famous for its handicrafts and precious and semiprecious stones. In the afternoon we visit the City palace which is still the formal residence of the royal family, built in a blend of the Rajasthani and Mughal architecture. In the museum of the city palace we visit the private collection of the Jaipur Maharajas. We continue to Jantar Mantar, a stone observatory, the largest of Jai Singh's five remarkable observatories. Its complex instruments reveals us the secrets of medieval Indian astronomy.

Day 04. Jaipur
After breakfast we drive to the ancient capital of Amber, laying 11 km. away from Jaipur. Amber was the ancient capital of Kachhawaha dynasty for 6 centuries before it was moved to newly created Jaipur. We will ascend to the Palace Fortress on the back of an Elephant. Enroute to Amber we visit the Hawa Mahal (Palace of the Winds), built in 1799 AD, it contains 953 small casements with each having its own balcony. The windows enabled cool air to circulate and the ladies to watch processions below without being seen. In the afternoon we have a walk through the colourful Bazaar of Jaipur and visit a factory to see the famous block printing work being done since centuries in Jaipur. In the evening we drive through the new city of Jaipur and visit "Laxmi Narayan Mandir", a Hindu temple made out of white marble. We might have an opportunity here to observe a prayer ceremony. Today we have dinner with a presentation of Indian music and dance.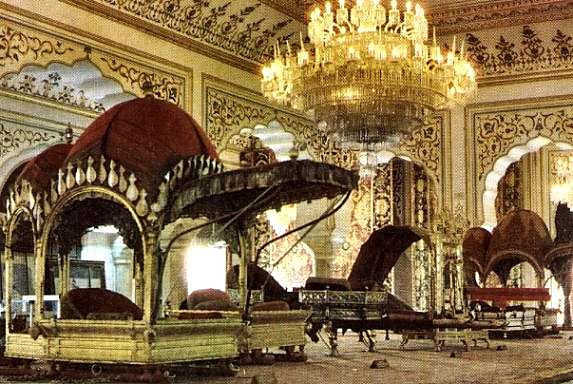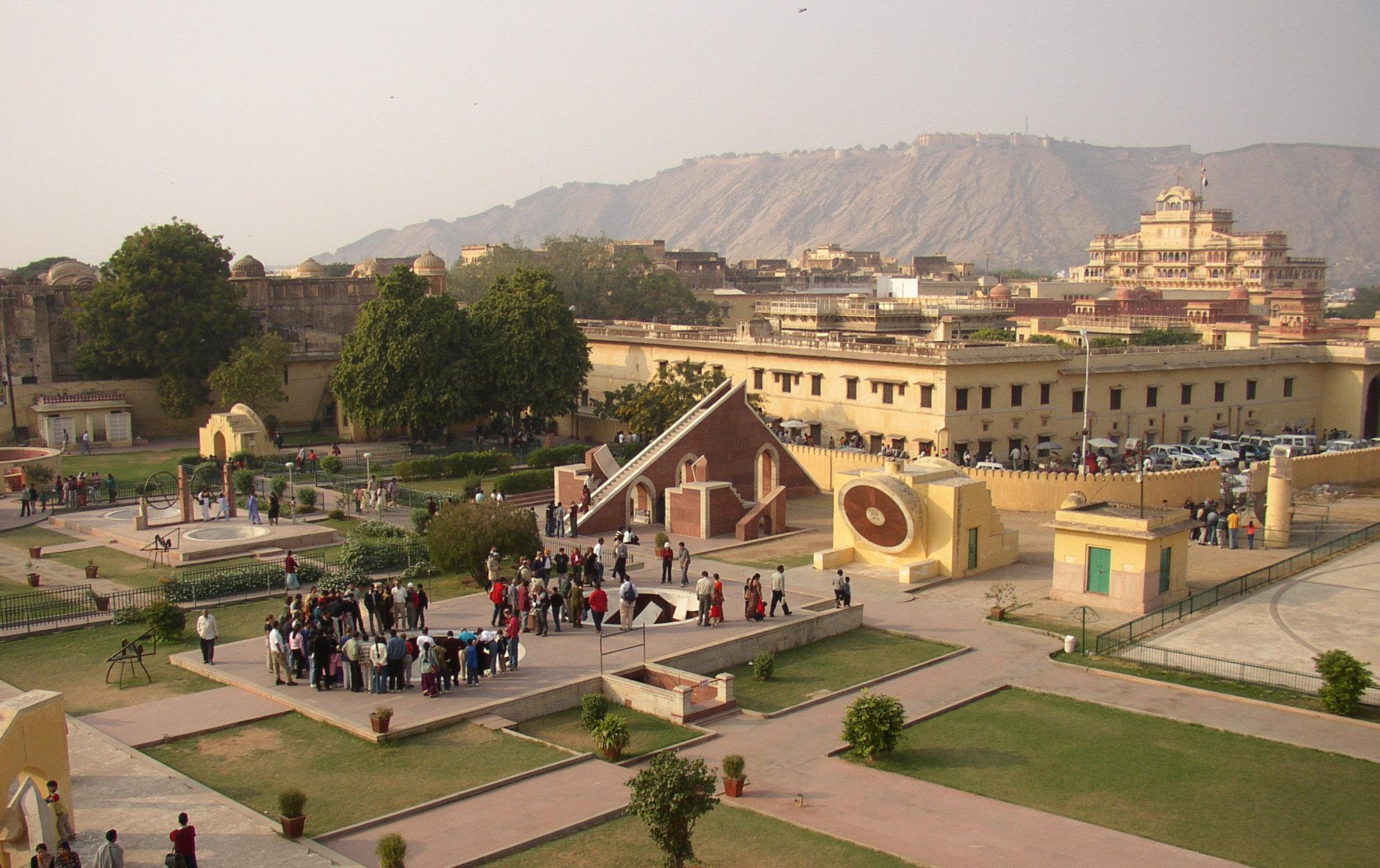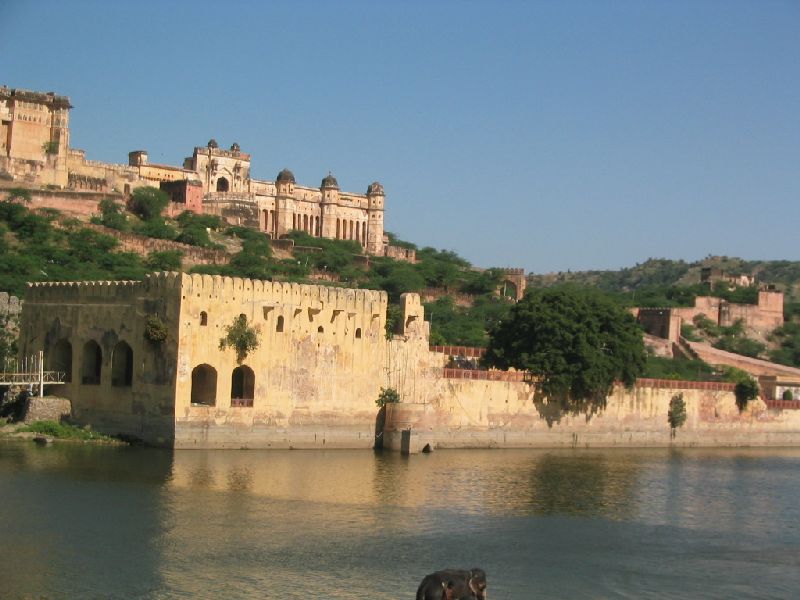 Day 05. Jaipur - Pachewar (about 105 kms / 2 hours)
Today we leave Jaipur drive to Pachewar. Pachewar is a mute yet vibrant village situated 90 kms. away from Jaipur, the capital of Rajasthan, India. The 300 years old picturesque fort of Pachewar has now been converted into a luxurious heritage hotel with all modern amenities, where one can witness great traditions of royal hospitality. It is located at a distance of 105 kms. from Jaipur Airport and 90 kms. from Railway Station. Built in Indo-European style, Hotel Pachewar Garh is undoubtedly one of the most popular Heritage Hotels in Rajasthan. The fort houses intricate balconies and spacious apartments adorned with elegant antique frescoes.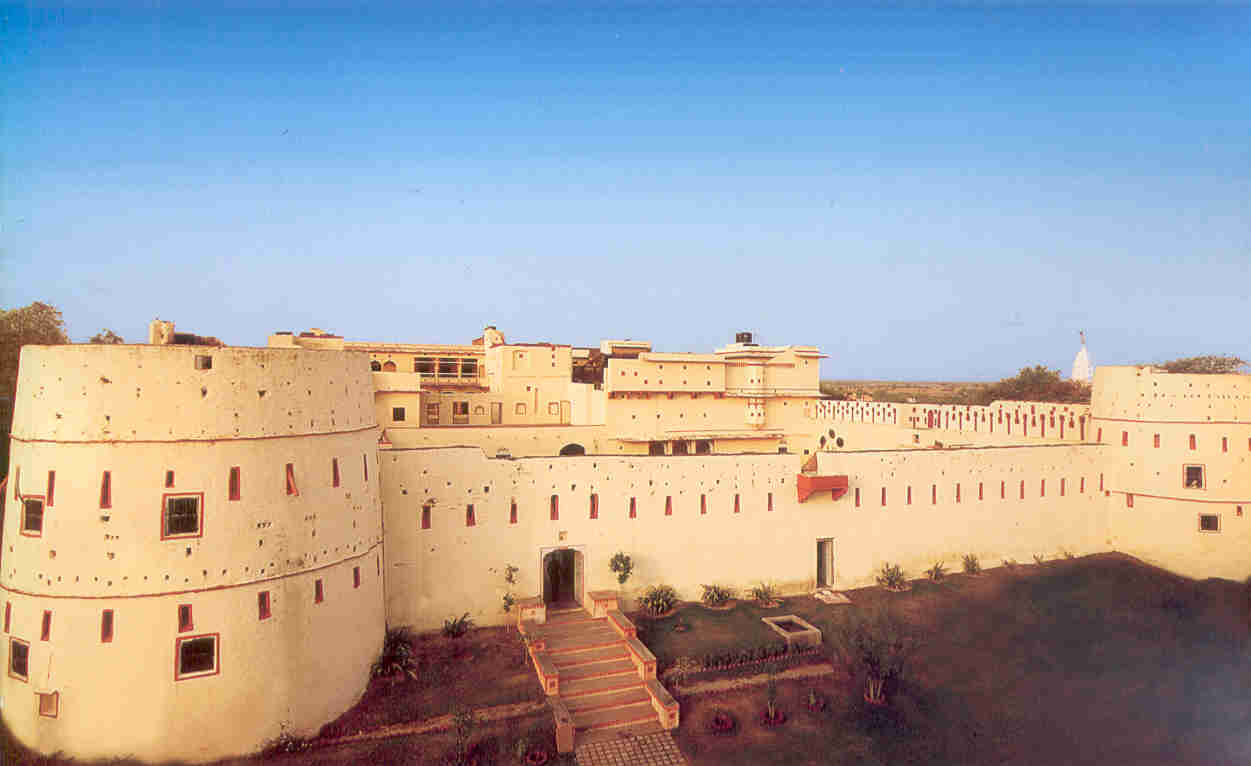 Day 06 to Day 08: Kota - Pachewar - Kota (about 145 km / 3 hours)
Today we drive to Kota. The town of Kota was once the part of the erstwhile Rajput kingdom of Bundi. In Kota we will visit the city fort and palace, this type of fort-palace complex is one of the largest to be found in the state of Rajasthan.

Dussehra is also known as Vijaya Dasami, because of the victory of Ram over Ravana. On this day in Satya Yug, Ram (the eighth incarnation of Lord Vishnu), killed the great demon and king of Lanka, Ravana. Puranas also opined that in this day warrior Goddess Durga defeated and killed the buffalo demon Mahishasura.

Day 09. Kota - Ranthambore (about 135 kms / 3 hours)
Today after the breakfast we leave for Ranthambore. Ranthambore is known for the world famous Ranthambore National park. After a break and refreshment at our hotel in Ranthambore we will explore the Ranthambore National park on a Jeep. Ranthambore National Park is surrounded by the Vindhyas and the Aravali mountains and covers an area of 392 square km. The Tiger remains the biggest attraction of the Ranthambore National Park.

Day 10. Ranthambore
In the early morning we again explore the park on canter. If we are lucky enough we might have an audience with the tiger which are numerous in the park.


Day 11. Ranthambore - Fatehpur Sikri - Agra (about 250 km / 5-6 hours)
In the early morning we again explore the park on jeeps. After the Jeep Safari and perhaps with the memories of our encounter with tiger we leave Rajasthan, the biggest state in India and drive through a series of fields, small towns and villages to Agra. Enroute we make a stop and visit Fatehpur Sikri, which was once an imperial capital frozen in time, constructed by Akbar the Great in the 16th century. This wonderful city constructed by red sand stones was abandoned as abruptly as it had been built. It has been generally stated that it was due to failing in the water supply. Late evening arrival in Agra. Rest of the day at leisure.
Day 12. Agra
We start today our sightseeing by a visit to the Agra Fort, built by three of the greatest Mughal emperors. The construction of this massive structure began in 1565 under Akbar's reign and continued till the time of his grandson's reign, Shah Jahan who built the impressive imperial quarters and mosque. After the visit of Agra Fort we proceed to visit the most beautiful monument of India, the Taj Mahal, an enduring monument to love, with a continually fulfilling beauty. It was built by the Mughal Emperor Shah Jahan between 1631-52, as a tomb and memorial to his beloved wife Mumtaz Mahal (Jewel of the Palace), who died at the age of 39 giving birth to her 14th child. We spend enough time at Taj Mahal to take this impressive memory home. After the visit of Taj Mahal we have a look at the famous fine marble inlay work which is still being done in Agra by the descendants of the families of builders and artists of the Taj Mahal.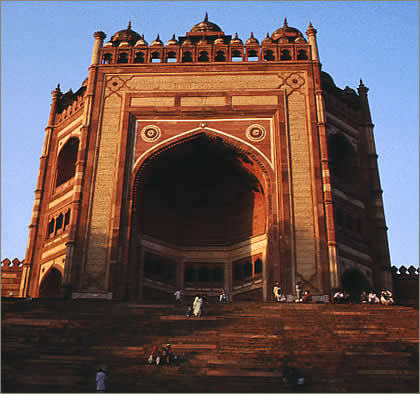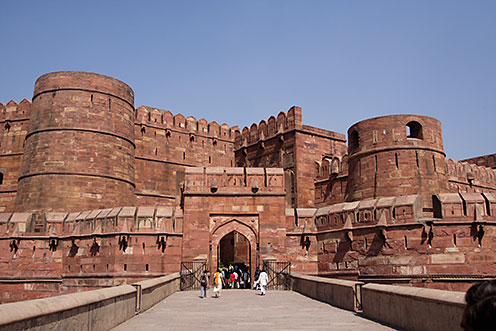 Day 13. Agra - Delhi (about 200 km / 4 hours)
In the morning after having breakfast we drive to Delhi. Arrival in Delhi in the afternoon. The rest of the day at leisure. (opportunity for the last shopping or enjoy a massage in the Hotel)

Day 14. Flight to Home
Around midnight flight to home destination.

Tour Reservation
To get more information or to book this tour please submit the Query Form or send us an e-mail ! Your booking will be activated only after we get a reconfirmation from your side.

About Hotels:
We provide you the accommodation as per your budget mentioned above in the table of hotels category for any of the booked tour. Hotels provided by us are from budget to luxury class hotels. Luxury hotels are all five stars or of above standard. Deluxe would be a combination of 3 and 4 star Hotels and standard would be a combination of 2 and 3 star or similar hotels. The criteria for selecting hotels by us remains the best value of your money. We also provide you wherever possible accommodation in heritage hotels. Heritage Hotels are old Palaces, Forts and Grand mansions of Maharajas which have been later renovated and converted into Hotels. Rooms are decorated all individually. Rooms are comfortable, romantic and present the flair of olden Maharaja days.

Proposed Hotels


Nights

Indo Vacations – Inclusions:

Accommodation in a double room with shower /bath & WC in the hotels as indicated.

Half board (breakfast and dinner in the booked Hotels).

Rickshaw ride in Delhi, Elephant ride in Amber.

Jungle safari (Ranthambore)

Breakfast & Dinner in the Hotel during the tour.

One Dinner will be with a presentation of Indian music and dance.

An experienced English speaking Tour Guide / Tour Escort for the local sightseeing throughout the whole tour (An Accompanying Tour Escort will be provided on the group strength above 10 traveler).

An air-conditioned vehicle, including insurance, fuel etc. with chauffeur (experienced, reliable and English speaking) during the entire tour.

All entrance fees of the mouments as per the tour itineray.

All taxes.


Not included are: International Flights, Camera fees, gratitude, drinks and personal expenses of any nature!

Note:

We suggest that you book the international flights in your country as this is mostly cheaper.

Please note you will need a visitor visa for India. We recommend to apply for the same well in advance.

For individual travelers joining the group will not be charged extra for both the airport transfers (advance notice required)

If the desired travelers do not register for the tour – An option will be available to operate the group tour with less people with some extra charges. These charges will be informed well in advance and till then there is no obligation or no cancellation charges of registration.

Registration for the group tour with Indo Vacations is without any cost. Only at the time of confirmation we will send you the travel documents and ask for 25 % of the total amount as advance payment. The due amount can be paid after your arrival in India. (more information is available on query).

Indo Vacations reserve the right of changes which may be beyond our control.

Testimonials & References from the customers who already traveled with us!

Delhi

3

Hotel Ramada / Park Prime****

Jaipur

2

Fort Pachewar (Heritage)***

Pachewar

1

Kota

3

Hotel Tiger Den (Resort)***

Ranthambore

2

Hotel Howard Plaza****

Agra

2

Total Nights
13

Heritage Hotels:
Heritage Hotels are old Palaces, Forts and Grand mansions of Maharajas which have been later renovated and converted into Hotels. Rooms are decorated all individually. Rooms are comfortable, romantic and present the flair of olden Maharaja days.

Details for the vehicles used are available at the below given links:

For 1 person – Tata Indigo - (4 seats) http://www.indovacations.net/english/tataindigo.htm

For 2 person – Tata Indigo - (4 seats) http://www.indovacations.net/english/tataindigo.htm

For 3 person – Tata Indigo - (4 seats) http://www.indovacations.net/english/tataindigo.htm
For 3 - 5 person – Tavera Chevrolet / Toyota Innova - (6 seats) http://www.indovacations.net/english/tavera.htm; http://www.indovacations.net/english/ToyotaInnova.htm

For 6-9 person - Tempo Traveler - (10 seats) http://www.indovacations.net/english/tempotraveler.htm
Rajasthan Travel Guide

About Rajasthan
Cuisines
History
Rajasthan Tours
Social Profile
Accommodation
Customs & Traditions
Museums & Galleries
Rajasthan Villages
Telephone Codes
Adventure
Distance Chart
Music & Dance
Rajasthan Weather
Tourist Attractions
Art & Culture
Economy of Rajasthan
Parks & Sanctuaries
Reaching Rajasthan
Travel Tips
Ayurveda in Rajasthan
Fairs & Festivals
Photo Gallery
Religious Rajasthan
Traveling Around
Camel Safari
Forts & Palaces
Rajasthan City Tours
Royal Train
Tribes
Cities in Rajasthan
Heritage Hotels
Rajasthan Craft
Rural Bazaars
Women Travel
Climate
Horse Safari
Rajasthan Links
Rural Rajasthan
Yoga
Home
e-mail

Chat
Contact
Enquiry
About Us
Feedback
FAQ
Site Map
Links

www.indovacations.net
Copyright © Indo Vacations. All Rights Reserved.