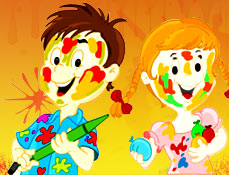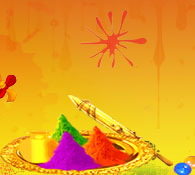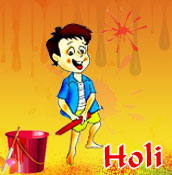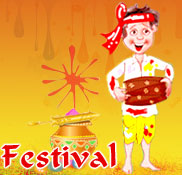 The Golden Triangle Tour with Holi Festival
(12 Days / 11 Nights)
(Delhi-Jaipur-Pachewar-Ranthambore-Fatehpur Sikri-Agra-Delhi)
(to view the route of this tour on a Map please click here)


Welcome


The colorful festival of Holi is celebrated on Phalgun Purnima which comes in February end or early March. Holi festival has an ancient origin and celebrates the triumph of 'good' over 'bad'. The colorful festival bridges the social gap and renew sweet relationships. On this day, people hug and wish each other 'Happy Holi'.

Holi celebration begins with lighting up of bonfire on the Holi eve. Numerous legends & stories associated with Holi celebration makes the festival more exuberant and vivid. People rub 'gulal' and 'abeer' on each others' faces and cheer up saying, "bura na maano Holi hai". Holi also gives a wonderful chance to send blessings and love to dear ones wrapped in a special Holi gift.



HOLI HAI... Come holi and the streets will reverberate with the chants of Holi hai...

Colours will fill the atmosphere as people throw abeer and gulal in the air showing great joy and mirth in the arrival of this Spring Festival.
Holi marks the end of the winter gloom and rejoices in the bloom of the spring time. It is the best time and season to celebrate; Holi provides this opportunity and people take every advantage of it.

Days before Holi, the markets get flooded with the colours of every hues. This aptly sets the mood of the people till the actual day of Holi. It is such a colourful and joyous sight to watch huge piles of bright red, magenta, pink, green and blue every where on the streets. Buying those colours seems as you are bringing joys and colour to your home and into your life.



Children take special delight in the festival and demand every colour in loads. They have so many plans in their mind. They have to be the first to apply colour to Mama, Papa, siblings and a big bunch of friends in their colony. Nobody could miss being coloured by them and of course, they need colour for that.

These days it is easy to buy colours from the market but still some people do take up the task of making colours at home, usually from flowers of tesu and palash. These home made colours, have a special fragrance of love in them.

The other option is to buy gulal which comes in bright shades of pink, magenta, red, yellow and green. 'Abeer' is made of small crystals or paper like chips of mica. This is mixed with the gulal for a rich shine. Mischievous ones, however, go for silver and gold paints on which no colour could be applied.

Whatever be the choice of colour, nobody remains in their original texture at the end of the play. And everybody takes delight looking at the other. Really, the other name of the festival is FUN.

And, it is not just children, but the young and the old alike who take delight in this joyous festival of colours. Seniors too, move in their tolis. Their enthusiasm is at times greater than that of their children as they forget the bars of age and follow their hearts. To youth, holi gives a chance to explore the heights of their enthusiasm as they climb the human pyramids to break the pot of buttermilk and to express their love to their beloved by applying colour.

For, Holi knows no bars, everybody feels it is their right to enjoy and enjoy they do. Songs, dance, drinks, food everything goes in excess when it is time for Holi. It can be said, "Life turns Colourful" when it is time for Holi.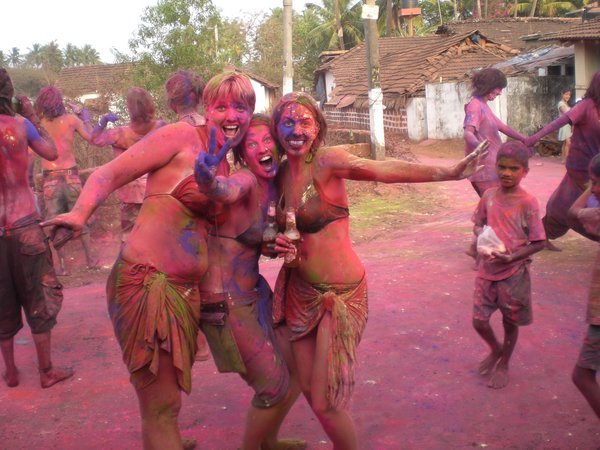 Story Of Holi Festival
Legend has it that there was a demon king by the name of Hirnakashyip who ruled Earth. He got so carried away by his mighty powers that he started thinking of himself as a superior being to Lord Vishnu. He had announce in his kingdom that he will not allow anyone worship Lord Vishnu and any found in violation of this rule would be prosecuted. Rebellion to this rule was born closer inside home and took the king by surprise. It was his son, Prahlad who openly defied the order of his father and continued worshiping Lord Vishnu. Infuriated by the defiance put across by his son, Hirnakashyip ordered his soldiers to throw his son down a hill. Not deterred by this, Bhakta Prahlad continued his devotion towards Lord Vishnu and rewarding him for his devotion Lord Vishnu rescued the boy from the evil hands of his fathers and saved his life.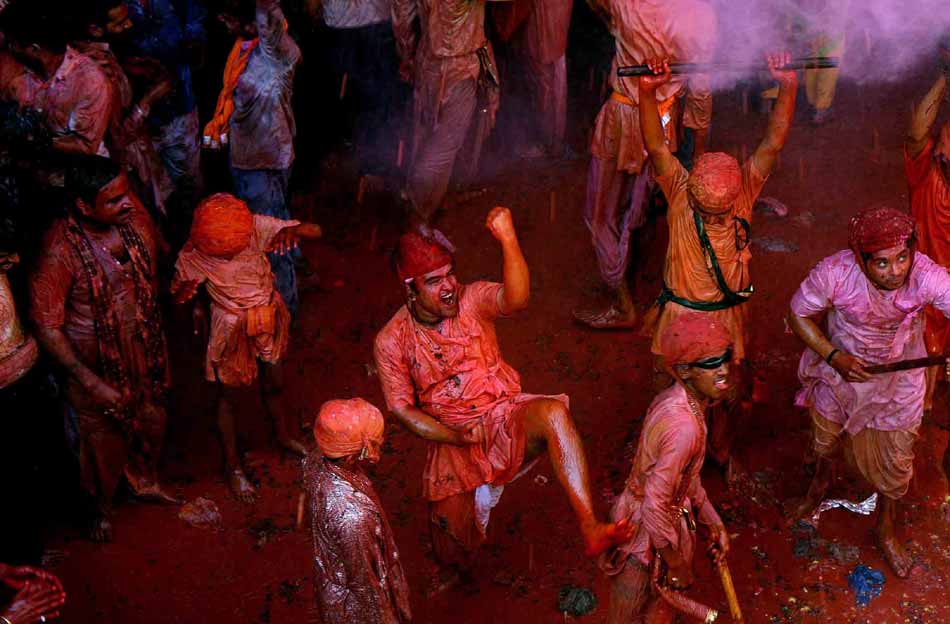 When is Holi
Holi is a festival that is usually celebrated right after winters. It is celebrated in the month of March-April. The dates vary every year due to the fact that the Hindu calendar is based on solar cycles. This is a colorful festival celebrated with much joy and fervor all over northern India. The most famous Holi is played in Vrindavan-Mathura regions of the state of Uttar Pradesh. So if you are wondering as to when is Holi and want to know the date of Holi in 2008 and other following years, check this list below:

Holi Festival in the Coming Years
Friday, March 6, 2015

Day 01. Flight to India (Delhi)
Around midnight arrival in Delhi. The cosmopolitan city and capital Delhi is the main gateway for travelers. You are met by an Indo Vacations representative and transferred to the hotel.

Day 02. Old - New Delhi
This morning is at leisure. Afternoon sightseeing in Old Delhi. We take a Rickshaw Ride parallel to the Red Fort through the old city and famous Silk Road and Silver Bazaar. Sightseeing of Old Delhi includes "Rajghat" , the place where Mahatma Gandhi was cremated and Jama Masjid, the great mosque of old Delhi. Today we also visit the famous "Humayun Tomb" which is the first substantial example of Mughal architecture in India and "Qutub Minar" which is 71 meter high and was constructed in 1199. Before we proceed to the Hotel we have a drive through New Delhi where we see the India Gate, Government Buildings and Embassies.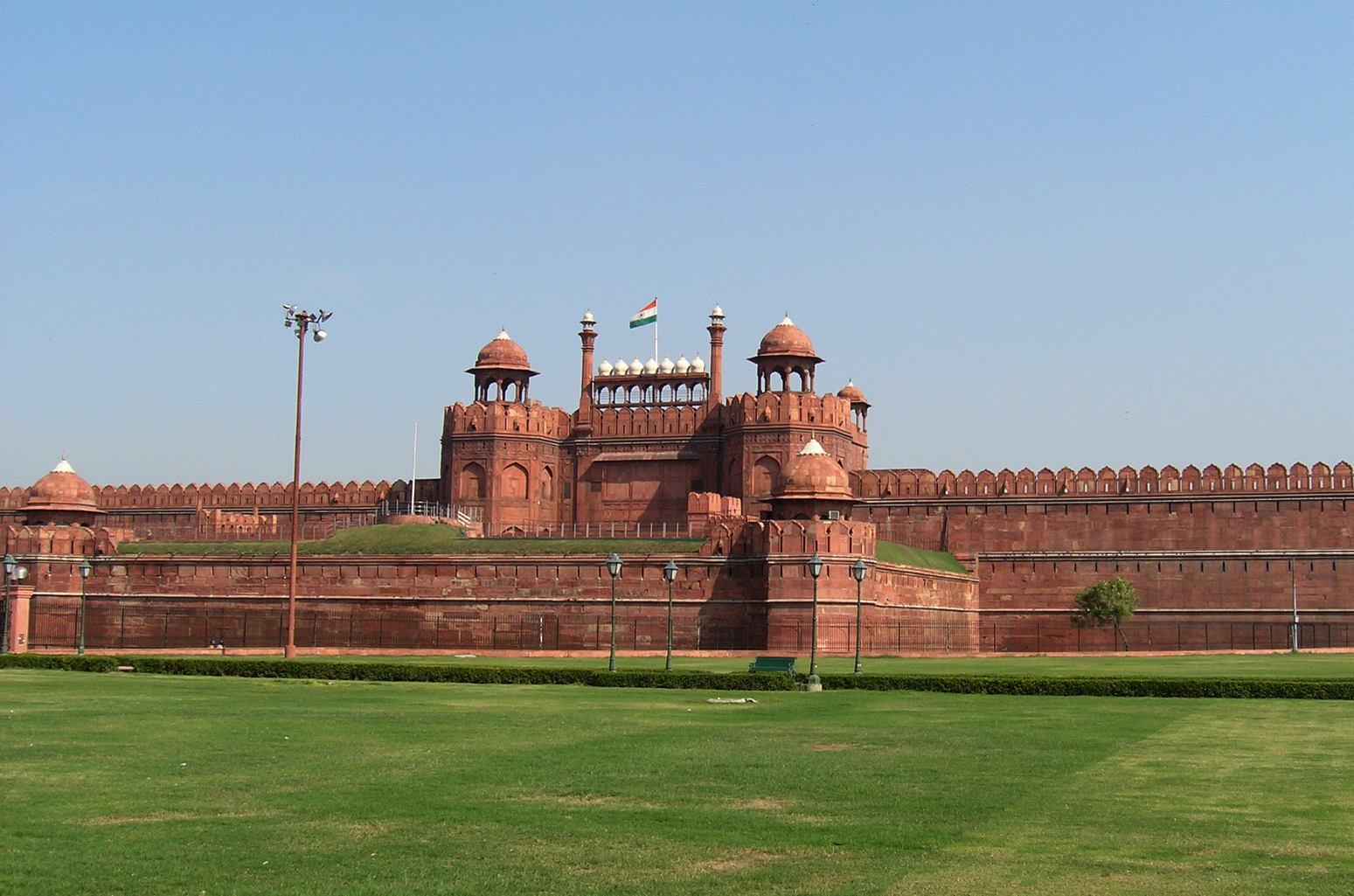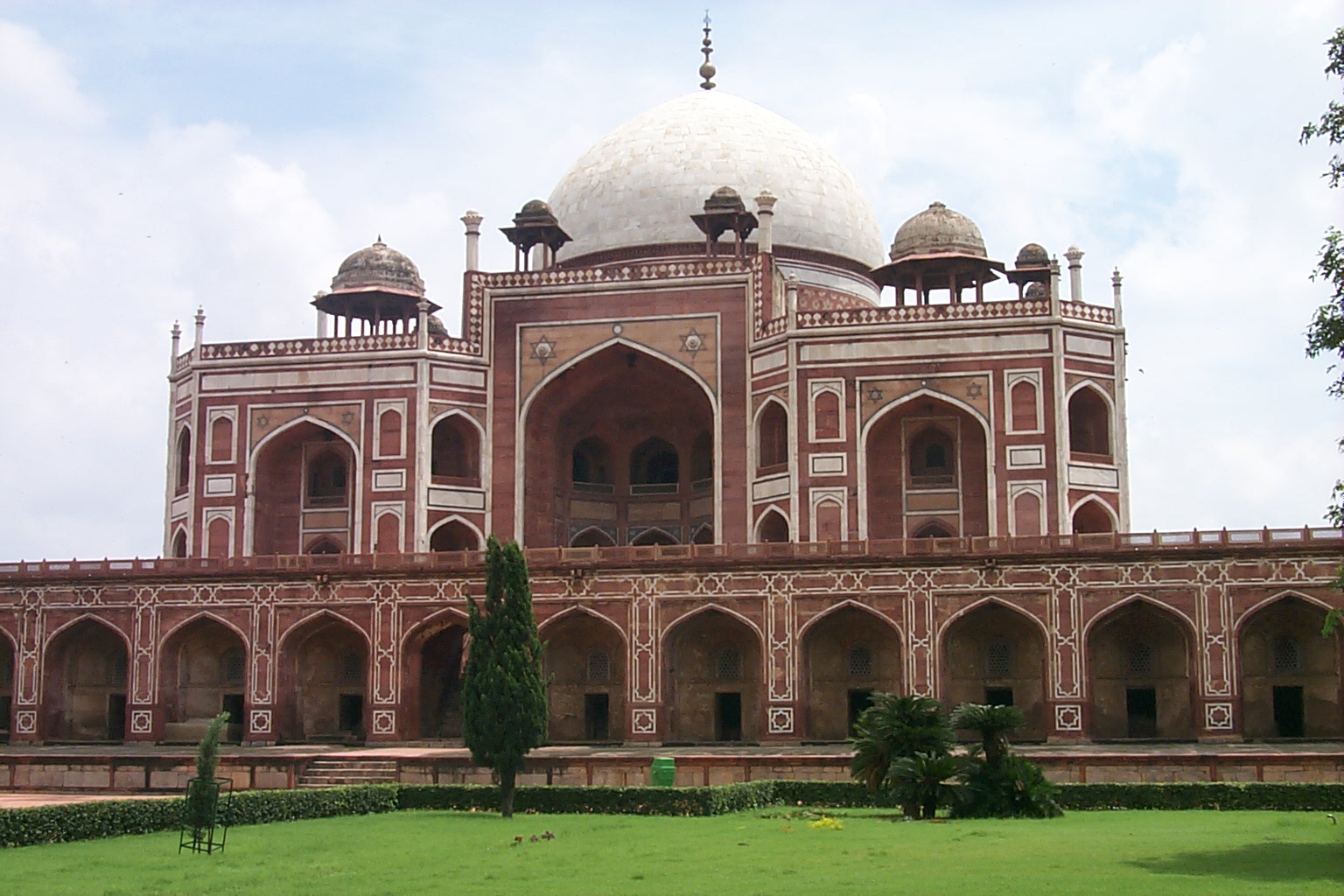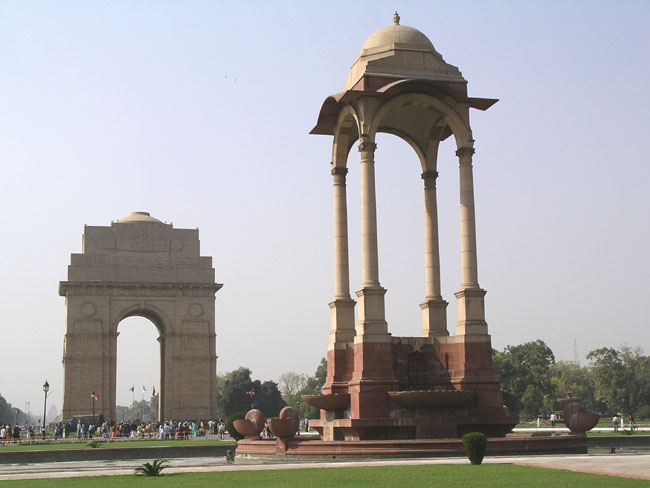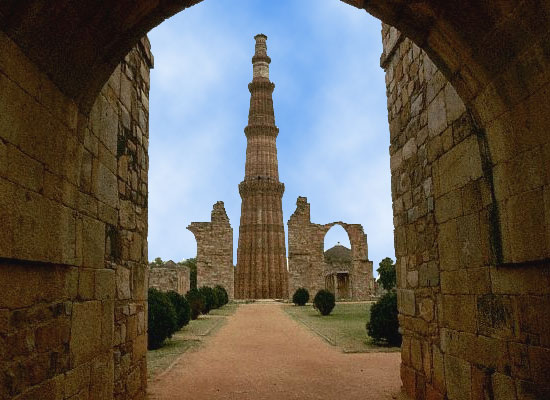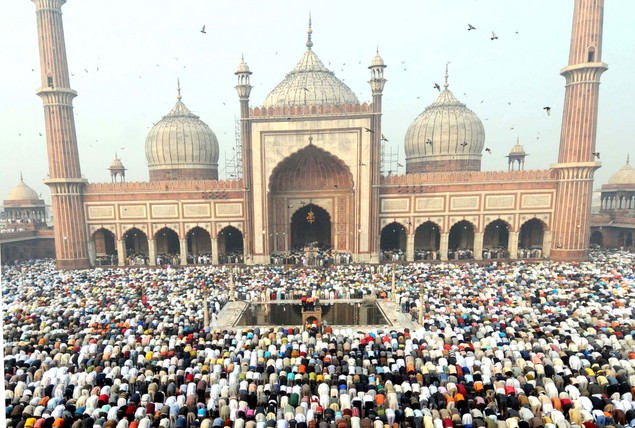 Day 03. Delhi - Jaipur (about 270 km / 5-6 hours)
Today we drive to the Pink City, Jaipur. This city owes its name, foundations and careful planning to the great warrior and astronomer, Maharaja Sawai Jai Singh II. Jaipur is the capital of Rajasthan and famous for its handicrafts and precious and semiprecious stones. In the afternoon we visit the City palace which is still the formal residence of the royal family, built in a blend of the Rajasthani and Mughal architecture. In the museum of the city palace we visit the private collection of the Jaipur Maharajas. We continue to Jantar Mantar, a stone observatory, the largest of Jai Singh's five remarkable observatories. Its complex instruments reveals us the secrets of medieval Indian astronomy.

Day 4. Jaipur
One of the major festivals of India, Holi is celebrated with enthusiasm and gaiety on the full moon day in the month of Phalgun which is the month of March as per the Gregorian calendar.

Holi festival may be celebrated with various names and people of different states might be following different traditions. But, what makes Holi so unique and special is the spirit of it which remains the same throughout the country and even across the globe, wherever it is celebrated.

Day 05. Jaipur
After breakfast we drive to the ancient capital of Amber, laying 11 km. away from Jaipur. Amber was the ancient capital of Kachhawaha dynasty for 6 centuries before it was moved to newly created Jaipur. We will ascend to the Palace Fortress on the back of an Elephant. Enroute to Amber we visit the Hawa Mahal (Palace of the Winds), built in 1799 AD, it contains 953 small casements with each having its own balcony. The windows enabled cool air to circulate and the ladies to watch processions below without being seen. In the afternoon we have a walk through the colourful Bazaar of Jaipur and visit a factory to see the famous block printing work being done since centuries in Jaipur. In the evening we drive through the new city of Jaipur and visit "Laxmi Narayan Mandir", a Hindu temple made out of white marble. We might have an opportunity here to observe a prayer ceremony. Today we have dinner with a presentation of Indian music and dance.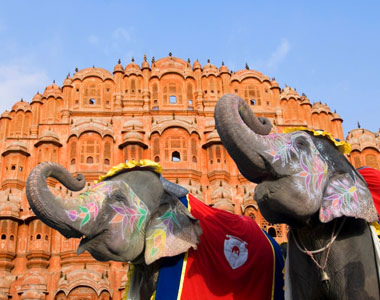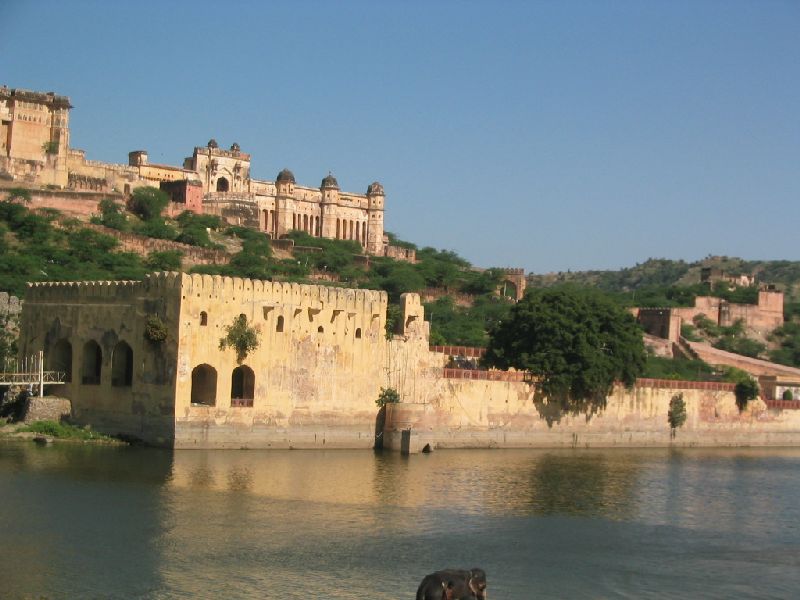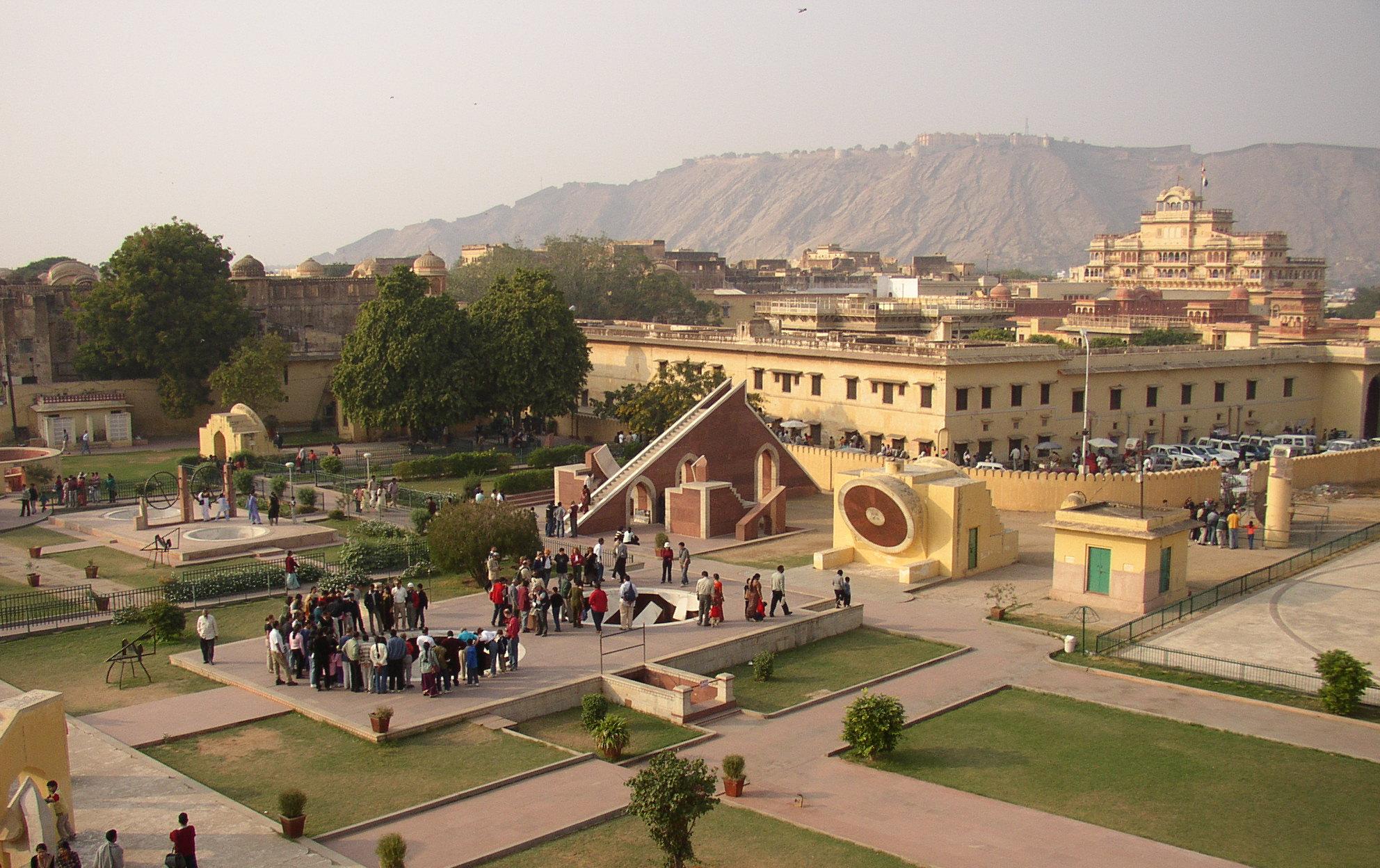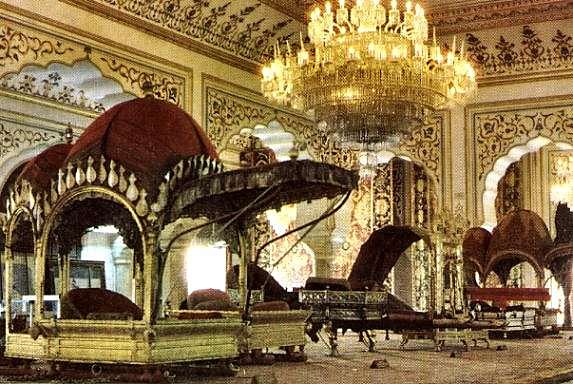 Day 06. Jaipur - Pachewar (about 105 kms / 2 hours)
Today we leave Jaipur drive to Pachewar. Pachewar is a mute yet vibrant village situated 90 kms. away from Jaipur, the capital of Rajasthan, India. The 300 years old picturesque fort of Pachewar has now been converted into a luxurious heritage hotel with all modern amenities, where one can witness great traditions of royal hospitality. It is located at a distance of 105 kms. from Jaipur Airport and 90 kms. from Railway Station. Built in Indo-European style, Hotel Pachewar Garh is undoubtedly one of the most popular Heritage Hotels in Rajasthan. The fort houses intricate balconies and spacious apartments adorned with elegant antique frescoes.

Day 07. Pachewar – Ranthambore (about 190 kms / 4 hours)
Today after the breakfast we leave for Ranthambore. Ranthambore is known for the world famous Ranthambore National park. After a break and refreshment at our hotel in Ranthambore we will explore the Ranthambore National park on a Jeep. Ranthambore National Park is surrounded by the Vindhyas and the Aravali mountains and covers an area of 392 square km. The Tiger remains the biggest attraction of the Ranthambore National Park.

Day 08. Ranthambore
In the early morning we again explore the park on jeeps. If we are lucky enough we might have an audience with the tiger which are numerous in the park.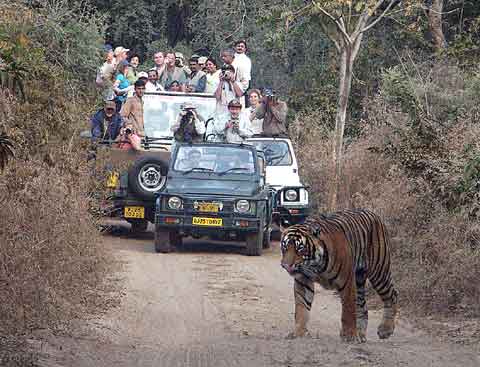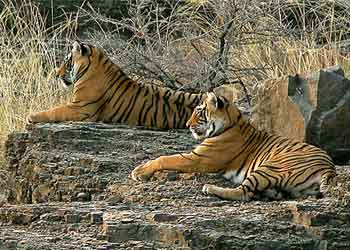 Day 09. Ranthambore - Fatehpur Sikri - Agra (about 250 km / 5-6 hours)
In the early morning we again explore the park on jeeps. After the Jeep Safari and perhaps with the memories of our encounter with tiger we leave Rajasthan, the biggest state in India and drive through a series of fields, small towns and villages to Agra. Enroute we make a stop and visit Fatehpur Sikri, which was once an imperial capital frozen in time, constructed by Akbar the Great in the 16th century. This wonderful city constructed by red sand stones was abandoned as abruptly as it had been built. It has been generally stated that it was due to failing in the water supply. Late evening arrival in Agra. Rest of the day at leisure.

Day 10. Agra
We start today our sightseeing by a visit to the Agra Fort, built by three of the greatest Mughal emperors.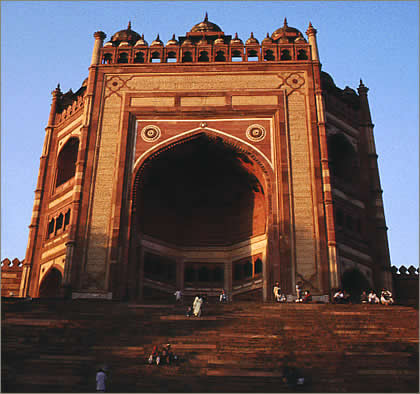 The construction of this massive structure began in 1565 under Akbar's reign and continued till the time of his grandson's reign, Shah Jahan who built the impressive imperial quarters and mosque. After the visit of Agra Fort we proceed to visit the most beautiful monument of India, the Taj Mahal, an enduring monument to love, with a continually fulfilling beauty. It was built by the Mughal Emperor Shah Jahan between 1631-52, as a tomb and memorial to his beloved wife Mumtaz Mahal (Jewel of the Palace), who died at the age of 39 giving birth to her 14th child. We spend enough time at Taj Mahal to take this impressive memory home. After the visit of Taj Mahal we have a look at the famous fine marble inlay work which is still being done in Agra by the descendants of the families of builders and artists of the Taj Mahal.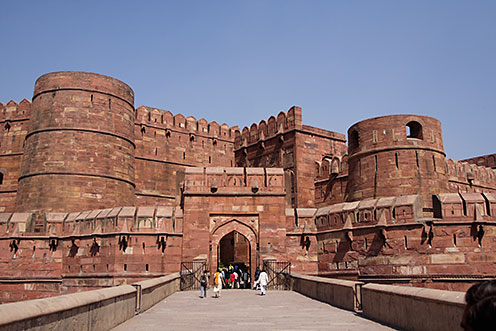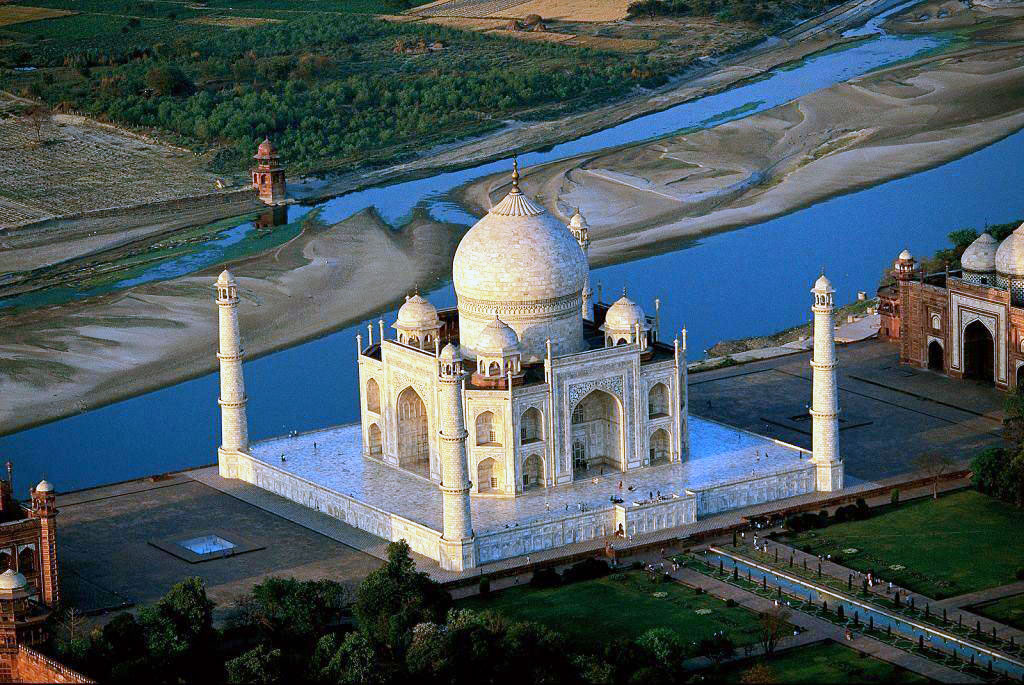 Day 11. Agra - Delhi (about 200 km / 4 hours)
In the morning after having breakfast we drive to Delhi. Arrival in Delhi in the afternoon. The rest of the day at leisure. (opportunity for the last shopping or enjoy a massage in the Hotel)

Day 12. Flight to Home
Around midnight flight to home destination.

Tour Reservation
To get more information or to book this tour please submit the Query Form or send us an e-mail ! Your booking will be activated only after we get a reconfirmation from your side.

About Hotels:
We provide you the accommodation as per your budget mentioned above in the table of hotels category for any of the booked tour. Hotels provided by us are from budget to luxury class hotels. Luxury hotels are all five stars or of above standard. Deluxe would be a combination of 3 and 4 star Hotels and standard would be a combination of 2 and 3 star or similar hotels. The criteria for selecting hotels by us remains the best value of your money. We also provide you wherever possible accommodation in heritage hotels. Heritage Hotels are old Palaces, Forts and Grand mansions of Maharajas which have been later renovated and converted into Hotels. Rooms are decorated all individually. Rooms are comfortable, romantic and present the flair of olden Maharaja days.

Proposed Hotels


Nights


Indo Vacations – Inclusions:

Accommodation in a double room with shower /bath & WC in the hotels as indicated.

Half board (breakfast and dinner in the booked Hotels).

Rickshaw ride in Delhi, Elephant ride in Amber.

Jungle Safari in Ranthambore.

Breakfast & Dinner in the Hotel during the tour.

One Dinner will be with a presentation of Indian music and dance.

An experienced English speaking Tour Guide / Tour Escort for the local sightseeing throughout the whole tour (An Accompanying Tour Escort will be provided on the group strength above 10 traveler).

An air-conditioned vehicle, including insurance, fuel etc. with chauffeur (experienced, reliable and English speaking) during the entire tour.

All entrance fees of the mouments as per the tour
itineray.

All taxes.


Not included are: Camera fees, gratitude, drinks and personal expenses of any nature!

Note:

We suggest that you book the international flights in your country as this is mostly cheaper.

Please note you will need a visitor visa for India. We recommend to apply for the same well in advance.

For individual travelers joining the group will not be
charged extra for both the airport transfers (advance notice required)

If the desired travelers do not register for the tour – An option will be available to operate the group tour with less people with some extra charges. These charges will be informed well in advance and till then there is no obligation or no cancellation charges of registration.

Registration for the group tour with Indo Vacations is without any cost. Only at the time of confirmation we will send you the travel documents and ask for 25 % of the total amount as advance payment. The due amount can be paid after your arrival in India. (more information is available on query).

Indo Vacations reserve the right of changes which may be beyond our control.

Delhi

3

Hotel Peppermint, Jaipur (4 Star)

Jaipur

3

Fort Pachewar (Heritage)

Pachewar

1

Hotel Tiger Den (Resort)

Ranthambore

2

Hotel Howard Park Plaza (Four Star)

Agra

2

Total Nights

11

Heritage Hotels:
Heritage Hotels are old Palaces, Forts and Grand mansions of Maharajas which have been later renovated and converted into Hotels. Rooms are decorated all individually. Rooms are comfortable, romantic and present the flair of olden Maharaja days.

Testimonials & References from the customers who already traveled with us!

Details for the vehicles used are available at the below given links:

For 1 person – Tata Indigo - (4 seats) http://www.indovacations.net/english/tataindigo.htm

For 2 person – Tata Indigo - (4 seats) http://www.indovacations.net/english/tataindigo.htm

For 3 person – Tata Indigo - (4 seats) http://www.indovacations.net/english/tataindigo.htm
For 3 - 5 person – Tavera Chevrolet / Toyota Innova - (6 seats) http://www.indovacations.net/english/tavera.htm; http://www.indovacations.net/english/ToyotaInnova.htm

For 6-9 person - Tempo Traveler - (10 seats) http://www.indovacations.net/english/tempotraveler.htm
Rajasthan Travel Guide

About Rajasthan
Cuisines
History
Rajasthan Tours
Social Profile
Accommodation
Customs & Traditions
Museums & Galleries
Rajasthan Villages
Telephone Codes
Adventure
Distance Chart
Music & Dance
Rajasthan Weather
Tourist Attractions
Art & Culture
Economy of Rajasthan
Parks & Sanctuaries
Reaching Rajasthan
Travel Tips
Ayurveda in Rajasthan
Fairs & Festivals
Photo Gallery
Religious Rajasthan
Traveling Around
Camel Safari
Forts & Palaces
Rajasthan City Tours
Royal Train
Tribes
Cities in Rajasthan
Heritage Hotels
Rajasthan Craft
Rural Bazaars
Women Travel
Climate
Horse Safari
Rajasthan Links
Rural Rajasthan
Yoga

Home

e-mail

Chat

Contact

Enquiry

About Us

Feedback

FAQ

Site Map

Links

www.indovacations.net
Copyright © Indo Vacations. All Rights Reserved.